The finale of "NCIS: Los Angeles" is approaching. The drama's 14th season, which is now airing, will be its final one, CBS said on Friday. The series finale will air on May 14.
After the still-running "NCIS," "NCIS: New Orleans," which aired from 2014 to 2021, and "NCIS: Hawai'i," which debuted in 2021 and is presently airing its second season, the series made its debut in 2009 as the second installment of the "NCIS" franchise. This year will see the debut of "NCIS: Sydney."
"NCIS: Los Angeles" follows Sam Hanna (LL Cool J), Grisha Callen, and their team as they go undercover to take down their targets and safeguard national interests. The show is set in the high-stakes world of a division of NCIS that is tasked with finding dangerous and elusive criminals who pose a threat to the country's security.
The film also stars Gerald McRaney, Linda Hunt, Daniela Ruah, Eric Christian Olsen, Medalion Rahimi, Caleb Castille, and Daniela Ruah. Along with "NCIS: Los Angeles" executive producer R. Scott Gemmill, program creator Shane Brennan, John P. Kousakis, Frank Military, Kyle Harimoto, and Andrew Bartels. Created by CBS Studios.
You can check out Our Previous Article-
"For 14 seasons, 'NCIS: Los Angeles' has been a stalwart of our lineup with characters who were a joy to watch," said Amy Reisenbach, president of CBS Entertainment.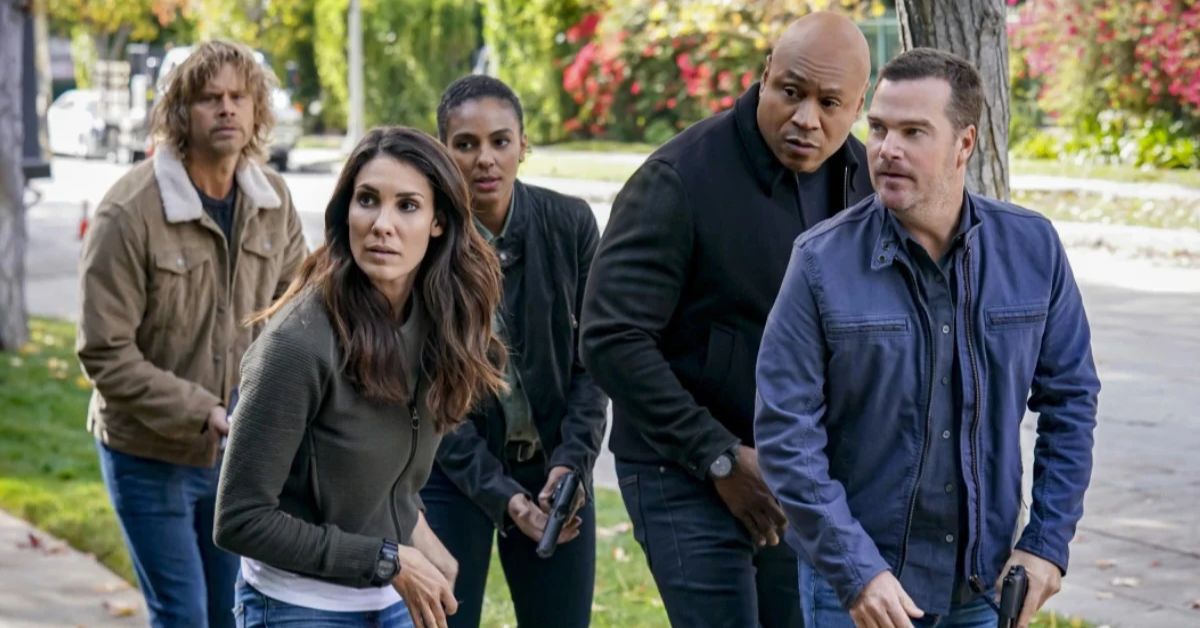 "It's no surprise this show succeeded as a global franchise. From day one, the cast, producers, and crew were amazing network/studio partners, and their teamwork, talent, and spirit vividly came through on the screen. We are so grateful for the collaboration and remarkable run of these treasured members of our CBS family, and we plan to give them the big sendoff they and their fans deserve."
"I want to thank both the network and studios for their partnership and support over the years; Shane Brennan for giving us such a great playground; and my partners John P. Kousakis, Frank Military, Kyle Harimoto, and Andrew Bartels for their tireless efforts and collaboration episode after episode," said Gemmill.
This NCIS Crossover was a huge success! After 14 seasons, it's the perfect time to end @NCISLA on top! I look forward to continuing my partnership with @CBSTVStudios. They invested in our series B round and became a strategic partner with @RockTheBells—more exciting things ahead! pic.twitter.com/AE0JcDa2El

— LLCOOLJ (@llcoolj) January 21, 2023
"Our crew has grown to be a true family, and their hard work and dedication have been fundamental to our success year after year. My deepest gratitude to the cast members, who have brought our characters to life with their dynamic performances – thank you for your talent, professionalism, and continuous enthusiasm. And to our loyal viewers who loved our characters and followed their journeys. We look forward to delivering an end to the series that is both satisfying and does justice to these beloved characters."
"After 14 seasons, this is the perfect time to end 'NCIS: Los Angeles' on top of our game!" LL Cool J wrote on Instagram. "I look forward to continuing my fruitful partnership with CBS. They invested in our series B round and became a strategic partner with [Cool J's company] Rock The Bells! More exciting announcements and dates ahead!"
Final Words
One of CBS' longest-running scripted shows, NCIS: Los Angeles, will end after 322 episodes. Its current 14th season will be the show's last, with the series finale set for May 14, airing on the network and streaming live and on-demand on Paramount+.
It is strongly recommended that you maintain a steady connection to Leedaily.com if you are interested in learning more about the information provided in the preceding sentence. This is because you will have more information available there.