The character of Ted Mosby (Josh Radnor and Bob Saget) took a while to explain his love story to his children, and it appears that his female successor will follow a similar course. In How I Met Your Father Season 1, Sophie (played by Hilary Duff and Kim Cattrall) started detailing the highs and lows of her quest to find her perfect spouse.
There will be even more s*exual encounters and heartbreaks for the lead character now that the Hulu spinoff has been renewed. The only thing to do is sit down and continue watching if the original series is any indicator of the amount of dates and failed relationships that will occur before finding "the one."
Here is all the information you need to know about returning cast members, the release date, and narrative points because Season 2's premiere is just around the corner.
How I Met Your Father Season 2 Release Date
Season 2 will be available on the Hulu streaming service in the coming days. The second season will begin streaming on January 24 and will unquestionably keep viewers entertained for a longer period of time than Season 1.
How I Met Your Father Season 2 features twice as many episodes as Season 1, which had about 20 episodes every season on the original series. Beginning on the 24th, the series will continue a weekly publication schedule.
The actors returned to the set in July 2022 for the first table read when it was revealed that the spinoff had been renewed, and they then entered production mode for the ensuing months. Fans of the show will finally learn what happens to Sophie and her friends now that production has ended.
Do check out more related articles here:
What Do We Know About the How I Met Your Father Season 2 Plot?
There is a lot to handle from what transpired in the Season 1 finale in Season 2, even though the plot hasn't been fully revealed. Because Sophie wasn't prepared to commit to Jesse when he declared his love for her, they ended up breaking up.
He went back to his ex despite her efforts to change things, and based on the teaser, it appears like things are still good between them. That means Sophie has time to hunt for a new companion, which is why in Season 2, she begins dating someone else.
Charlie and Valentina split up, as was already stated, although it doesn't seem like a final decision. They keep coming back to each other because of their physical connection.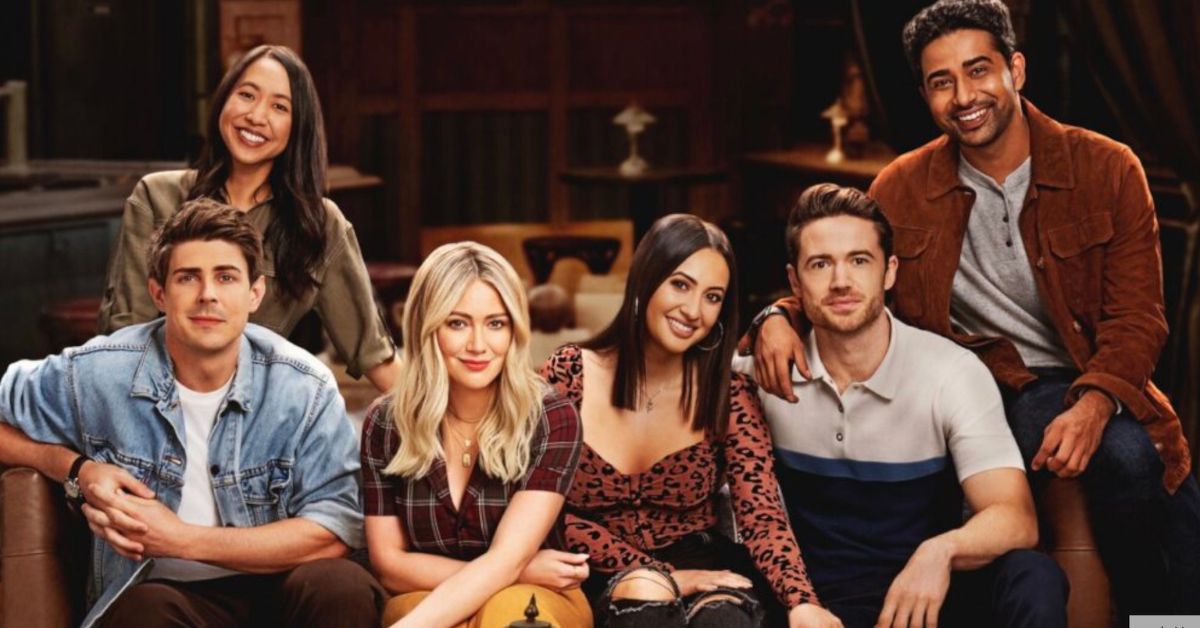 It will be intriguing to see what has transpired since Season 1 ended, when Ellen (Tien Tran) went on a date and obtained a new position. In the conclusion, Sid (Suraj Sharma) informed to his buddies that he had wed Hannah (Ashley Reyes), so it is likely that this couple will appear more frequently in the upcoming episodes.
It is safe to predict that this season will be entirely centered on on-and-off romances, and the characters will undoubtedly be in for a wild trip.
Who Will Be Back For How I Met Your Father Season 2?
You may relax knowing that everyone from the main ensemble will return based on the Season 2 trailer and first-look photographs that have been released. Therefore, you can be certain that Sophie, Valentina, Charlie, Ellen, and Sid will run into each other in the bar in a future episode.
Josh Peck, who co-hosted a post on Instagram with Duff and mentioned the series' premiere date in the caption, can be counted on to reprise his role as Drew. Season 2 will also feature more well-known characters in addition to these ones.
In an Instagram post, Mark Consuelos announced his participation in the show and hinted that he might or might not portray a father figure. Constance Marie, who previously appeared on television in the Freeform miniseries Switched at Birth, appears with the Riverdale actor in the video.
John Corbett is another name that has been verified for use in the show. As the newest love interest for Sophie, he will join the cast. The actor and Duff had previously collaborated on the 2004 movie Raise Your Voice.
They may not have it all figured out, but at least they have each other. 💕 How I Met Your Father returns for Season 2 January 24 on @hulu. #HIMYF pic.twitter.com/OwJcoIBxlS

— How I Met Your Father (@HIMYFonHulu) January 10, 2023
Michael Cimino, the star of Love, Victor, will join the cast of How I Met Your Father Season 2 as well. In October 2022, he shared the news on Instagram along with a photo of himself filming.
Is There a Trailer for How I Met Your Father Season 2?
We're glad you're here. The official trailer portrays Sophie and Valentina (Francia Raisa), her roommate and best friend, as eager to explore more of the challenges of contemporary dating. We all want to find the love of our lives, but things are not as straightforward as they once were.
While Sophie strikes up a connection with an older love interest (played by John Corbett), Valentina appears to have resolved to at least somewhat terminate things with Charlie (Tom Ainsley). Even though Sophie seems to be over Jesse (Chris Lowell), their chemistry is still there. They do, after all, "work well together," according to her.
Along with the anticipated love drama, the teaser teases that singer Meghan Trainor will feature as a guest star this season. It appears that she will play a lady who is ready to give birth. It exists! See what life was like for the gang in season 2 by viewing the video below:
Where Can I Watch How I Met Your Father Season 2?
American audiences can watch How I Met Your Father Season 2 on Hulu, just like Season 1. The program is available on Disney+ for international viewers, including those in the UK. The program will debut on Star+ in Latin America, while Indian audiences may watch it on Disney+ Hotstar.
Final Lines
The Season 2 video also revealed that Grammy-winning pop sensation Meghan Trainor would feature as a guest star in addition to the cast. It is strongly recommended that you maintain a steady connection to Leedaily.com if you are interested in learning more about the information provided in the preceding sentence. This is because you will have more information available there.