Prime Minister Rishi Sunak was penalized for not fastening his seatbelt while making a social media video in a moving vehicle. The 42-year-old man from London was given a conditional offer of a fixed penalty, according to Lancashire Police.
Mr. Sunak "fully accepts this was a mistake and has apologized," according to No. 10, who added that he would pay the fee. When seat belts are provided, passengers discovered not using them risk receiving a £100 punishment.
If the matter ends up in court, this could rise to £500. While traveling through the north of England, the prime minister was in Lancashire when the video was shot. The video was uploaded to Mr. Sunak's Instagram account to promote the government's most recent "leveling up" expenditure round. Mr. Sunak has now been issued a fixed penalty notice twice while in office.
Do you know the net worth of Rishi Sunak and his wife, Akshata Murty, who owns 0.93% of the company's stock? We recently revealed their net worth in a post. If you're interested in learning more details, please read the article we've Given below.
Rishi Sunak Net Worth 2022 (Today Updated: How Rich Is The Politician?
He was penalized in April of last year, along with Boris Johnson and his wife Carrie, for violating the Covid lockdown regulations by going to the then-prime minister's birthday party in Downing Street in June 2020.
"Show no regard for the law." Fixed penalty notices are a type of fine that must be paid or contested within 28 days due to breaching the law.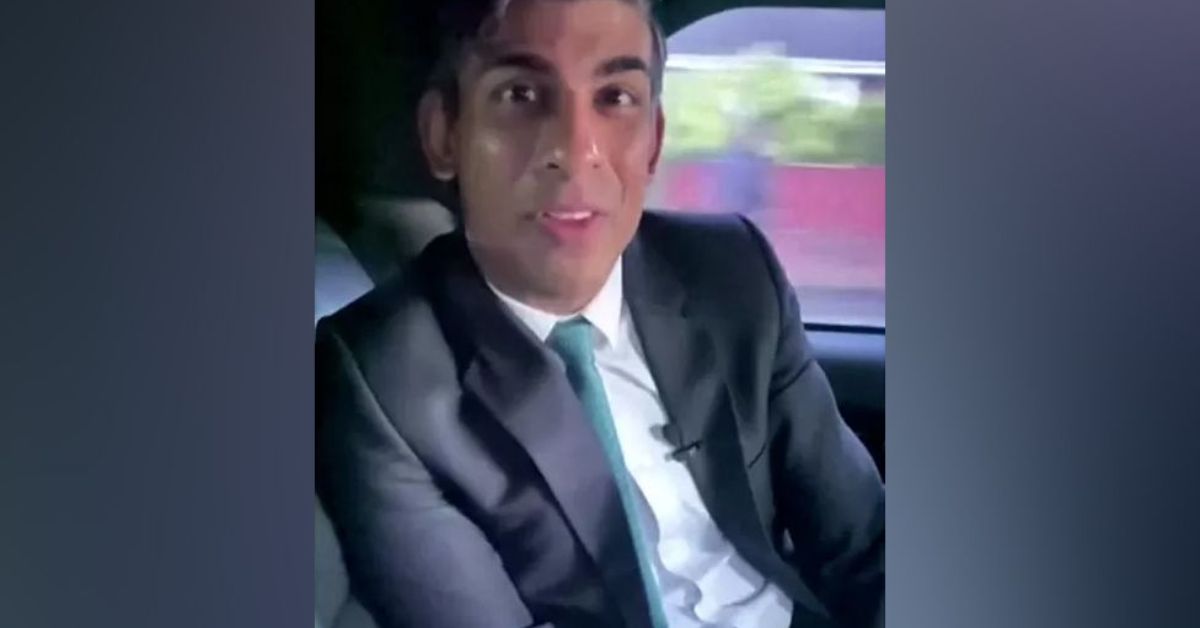 If a person decides to fight the fine, the police will assess the situation and decide whether to reverse the punishment or pursue legal action. In a tweet, Angela Rayner, the deputy leader of Labour, referred to Mr. Sunak as a "total liability."
"Hapless Rishi Sunak's leveling-up photo op has blown up in his face and turned him into a laughing stock," a Labour Party spokesperson continued.
The Liberal Democrats claimed that he had "shown the same disregard for the rules as Boris Johnson" by becoming the second prime minister to be fined by the police. Deputy Lib Dem leader Daisy Cooper said: "From party gate to seatbelt gate, these Conservative politicians are just taking the British people for fools."
"While they continue to behave as though it's one rule for them and another for everyone else, this fine is a reminder that the Conservatives eventually get their comeuppance."
Scott Benton, a Conservative lawmaker representing Blackpool South, defended Mr. Sunak by noting that "everybody makes mistakes." Mr. Benton said police should focus on "tackling serious crime in our communities," adding: "Let's keep this in proportion here. Every single year millions of Britons receive similar fixed penalty notices."
You can check more latest articles here:
Who is Rishi Sunak? The Indian-origin Leader Running for UK PM
In cars, vans, and other goods vehicles where seat belts are provided, passengers must wear them if they are 14 years of age or older. Drivers are in charge of passengers under the age of 14.
Exemptions include being in a vehicle utilized for a police, fire, or another rescue service or having a doctor's certificate for a medical cause.
Conclusion
British police fined Prime Minister Rishi Sunak on Friday for not using a seatbelt. At the same time, he recorded a video for social media in the backseat of a moving vehicle, which might be embarrassing for him as he attempts to turn around his party's fortunes.
Please stay connected with us on Leedaily.com for the latest and recent updates.