On the morning of January 22nd, a prisoner in the Milwaukee County jail who had been on both the Wisconsin Most Wanted and the FBI's Top 10 Most Wanted Fugitives lists passed away. After 16 years on the run, he was apprehended in Mexico, and now he's dead.
However, the medical examiner has identified the deceased inmate as Octaviano Juarez-Corro, 49, despite the fact that the sheriff's office has refused to do so. A staff member discovered the guy unconscious in his cell around 6:30 a.m. There were no outward symptoms of injuries or trauma, and the sheriff's office reported he was being held in a cell by himself.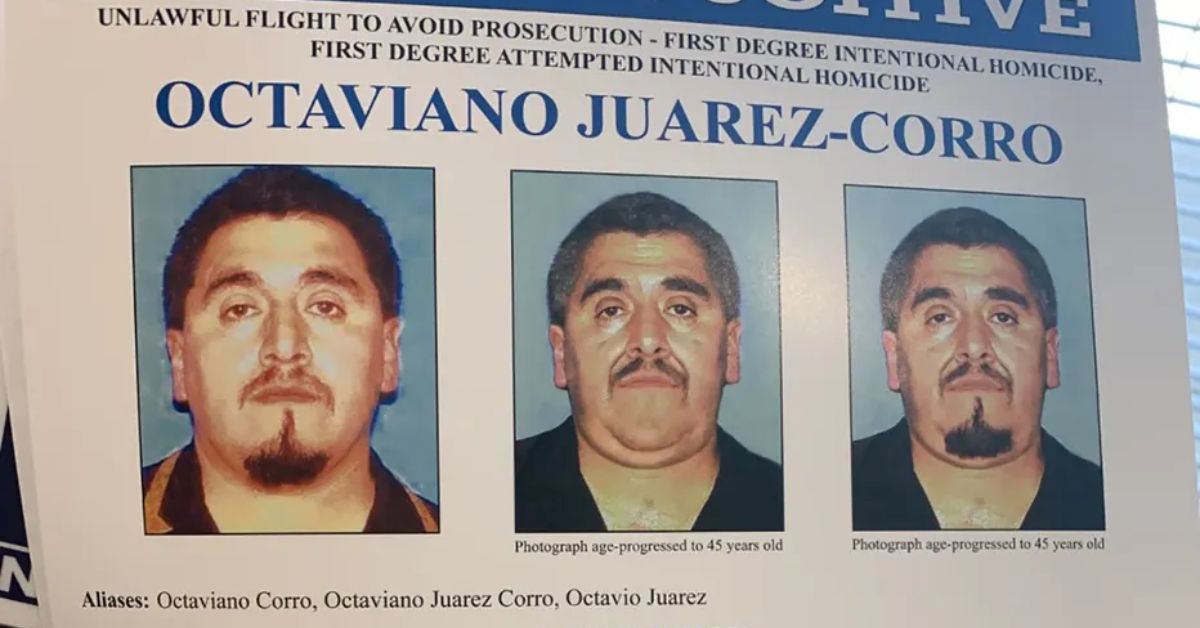 You can check our previous articles which are similar to this-
Cadillac Frank Salemme Former Mafia Boss Died In Prison at Age 89.
Officials declared a medical emergency and performed CPR until the Milwaukee Fire Department came to take over. At 6:45 a.m., he was declared dead, according to the sheriff's office. Five individuals were shot dead in 2006 at South Shore Park, and Octaviano Juarez-Corro was in jail awaiting trial in July. Only two of the victims made it.
As of the year 2021, he was one of the FBI's 10 Most Wanted Fugitives. On February 3, 2022, 16 years after the incident, he was apprehended in Guadalajara, Mexico. Two counts of first-degree intentional homicide and three counts of attempted first-degree intentional homicide were filed against him in Milwaukee.
In 2006, Juarez-Corro showed up late to a Memorial Day picnic in South Shore Park. He shot his irate ex-wife and four others. During the search for Juarez-Corro, former Milwaukee Police Chief Alfonso Morales remarked, "It's important to get a person like this because the propensity for violence is great."
The FBI's official report on the crime read as follows:
"Juarez-Corro entered South Shore Park on the banks of Lake Michigan, where hundreds of people were gathered for a Memorial Day picnic, including many families with children. Juarez-Corro approached a friend of his estranged wife's and began a conversation. Juarez-Corro and his wife were reported to be in the final stages of their divorce. The couple share a daughter, who was three years old at the time of the shooting. Shortly after entering the park, Juarez-Corro reportedly pulled out a gun and began firing. Two people were killed. Juarez-Corro's wife suffered two gunshot wounds in the chest but survived. Two others were also injured, one of them gravely."
"He shot and killed two individuals and wounded multiple others, including his estranged wife, who was pregnant with a child," said FBI Special Agent in Charge Michael Hensle. "He made four or five of the victims get to their knees, but before they got to their knees, he systematically shot each of them in an execution-style manner," said Robert Hughes, Special Agent in Charge.
His detention in Mexico and subsequent extradition to Milwaukee stemmed from an anonymous tip. That informant received payment. It took around eight months to get Juarez-Corro returned to the United States due to the legal processes involved in extraditing a Mexican native. Since October, he has been imprisoned in lieu of $1.5 million bail.