Who was Huu Can Tran? -a 72-year-old man suspected of shooting at California's Monterey Park.
The 72-year-old suspect in the shooting in Monterey Park, California, Huu Can Tran, was discovered dead inside a white cargo van. According to Los Angeles County Sheriff Robert Luna, a firearm was also found in the car.
He added that the incident claimed the lives of five men and five women.
Who is Huu Can Tran?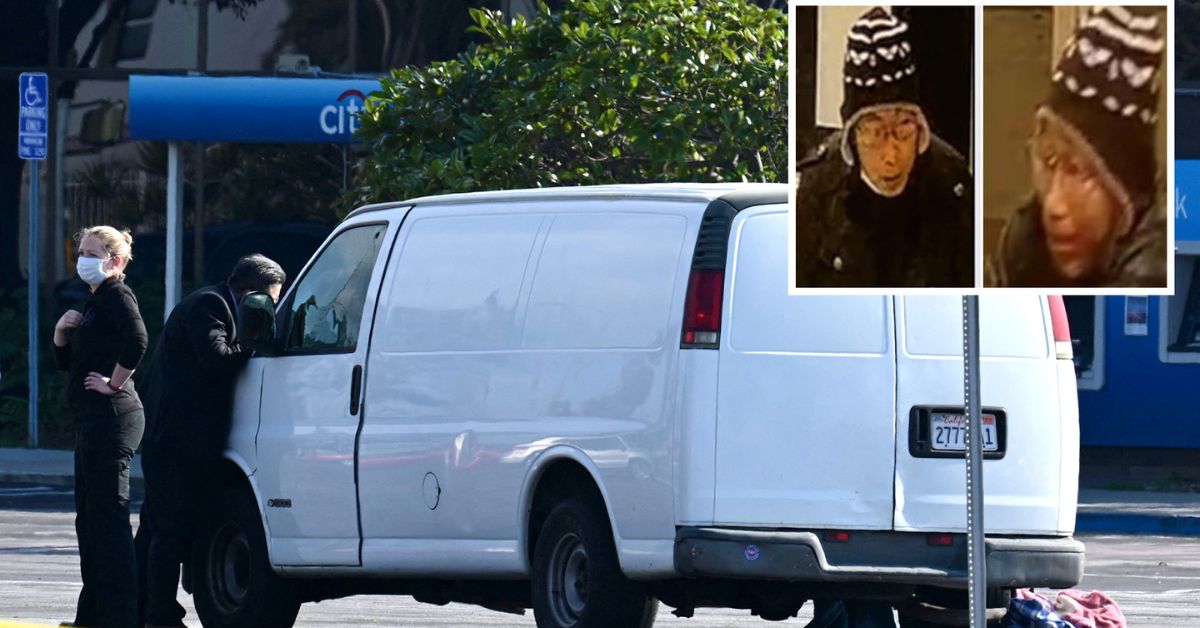 Huu Can Tran, 72, is accused of opening fire at a Lunar New Year festival celebration at the Star Ballroom Dance Studio in Monterey Park, California, on Saturday, January 21, killing ten people and injuring ten more.
Huu Can Tran is thought to have carried out the mass shooting alone, according to Monterey police, even though a motive for the shooting has not been made public.
Monterey police said Huu Can Tran had fled the site of the shooting and thought he was armed and dangerous. He is believed to have carried out a second shooting at the Lai Lai Ballroom in Alhambra about 17 minutes after the Star Ballroom Dance Studio incident. However, in the latter occurrence, nobody was hurt.
1/ #USA

There was a shooting in Monterey Park in California, killing 10 people. At least 9 more were injured.

At the time, the neighbourhood was celebrating Chinese New Year. According to police, the attacker is still at large, his motives are unknown. pic.twitter.com/tyCQxBT9Mn

— David Kime (@CyberRealms1) January 22, 2023
Huu Can Tran was found dead in a van in Torrance after what seemed to be a self-inflicted gunshot wound following a brief search and standoff with the police.
Huu Can Tran, a Vietnamese immigrant who came to the United States from China in the early 1990s, was a frequent visitor to the Star Ballroom Dance Studio, where the first scene was filmed, according to The Independent.
We recently covered the entire 'Monterey Park Shooting' news in our post. If you want to read complete information Related to this news, then please click on the link provided below:
Regular at Star Ballroom, Huu Can Tran Has No Prior History of Violence
As per reports, Huu Can Tran began visiting the Star Ballroom Dance Studio around two decades ago after emigrating to California. The dance studio started in 1990 and was a popular place for middle-aged and older Asians and Asian Americans to interact. Tran allegedly met his ex-wife at this establishment.
It appears that Huu Can Tran was Vietnamese. I found his naturalization paperwork. #huucantran pic.twitter.com/4f7SqiEWNr

— C.U. Ray (@CURay93902056) January 23, 2023
Tran's ex-wife, who wished to remain unidentified in her interview mentioned that the suspect had given impromptu dance lessons at the Star Ballroom. She revealed that Tran had no significant history of violence, shocked by the suspect's conduct. She did admit that he was prone to getting angry, though.
Chester Chong, a representative of the Chinese Chamber of Commerce, speculated in an interview with ABC that the shooting resulted from a domestic disagreement because it is thought that Tran's ex-wife was at a Lunar New Year celebration at the dance hall when the killings occurred.
During the incident, an unnamed witness told CBS:
"He found his wife there. . . He started to shooting everybody… when they dance."
According to Chong, Chinese community members frequently become irate if not invited to neighborhood gatherings. Despite this, Monterey Police have not supported Chong's theory, and it is still unclear exactly what the suspect was motivated to do.
The second day of the Lunar New Year Festival was postponed due to the incident. In a formal statement, the police noted:
"As a precaution and for the safety of everyone, the City regrets to announce the cancellation of the second day of the festival, which was scheduled for today, Sunday, January 22."
The case is currently under investigation.