Huu Can Tran, 72, discovered dead in a white van, has been named by California authorities as the shooter suspected of killing ten people in a ballroom dance studio close to Los Angeles.
According to LA County Sheriff Robert Luna (per reports of BBC), he suffered a self-inflicted gunshot wound and was pronounced dead at the site. In Monterey Park, which is well-known for having a sizable Asian community, Lunar New Year celebrations had already begun.
The Motive is Still Unknown to the Police
At a press conference on Sunday in Monterey Park, the sheriff announced that ten individuals were hurt in the shooting, seven of whom are still hospitalized and some in severe condition.
He continued that the identities of the ten people who passed away were still being determined, but they "seem to be probably in their 50s, 60s, and some maybe even beyond there." Officials had earlier stated that five ladies and five men had been killed and were all "probably" of Asian ethnicity.
One of the bloodiest mass shootings in California history started at the well-known Star Ballroom Dance Studio in Monterey Park, about seven miles (11 km) east of downtown Los Angeles, at approximately 22:22 local time on Saturday (06:22 GMT on Sunday).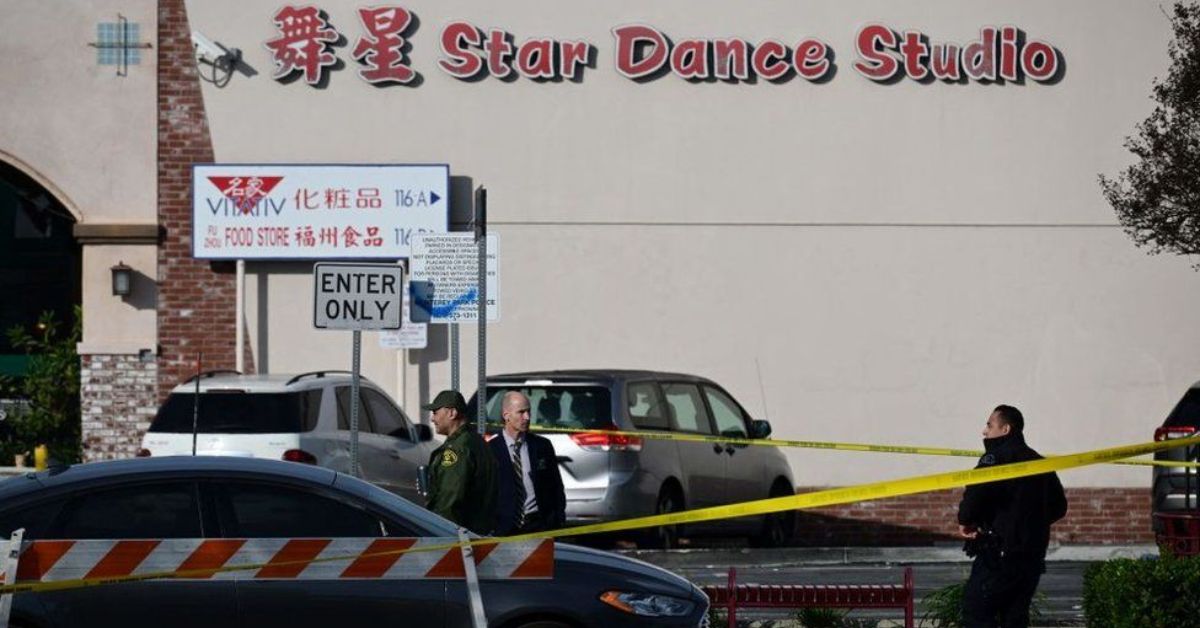 Police Chief Scott Wiese described what his officers discovered as a "scene of carnage," He noted that some of his squad's newest members—who had just recently completed their training—were among the first to arrive at the site.
"They came across a scene none of them have prepared for," he said. "There were injured people inside and dead people inside. My young officers did their job."
You can read the latest news and recent post here:
The shooter showed up at a different dancing studio in the neighboring town of Alhambra around 30 minutes later. He entered the studio, but two individuals could grab the gun—a semiautomatic assault pistol with an extended magazine—off of him, and he managed to flee.
Although he emphasized that he needed further research, Sheriff Luna stated that he thought the weapon was banned in California.
He praised the "two community members, who I consider to be heroes. They saved lives; this could've been much worse," the sheriff said, adding that he believes Tran intended to kill more people.
The Shooter Was Searched for Hours in Los Angeles on Sunday
A SWAT team surrounded a white van in a Torrance parking lot just before 13:00 local time (21:00 GMT), nearly 12 hours after the incident, and roughly 30 miles (48 kilometers) from the Monterey Park shooting scene.
As they drew up, according to Sheriff Luna, they heard one gunshot coming from inside the van. They then discovered the suspect slumped over the wheel. A firearm was found among the evidence, and the shooter's identity was confirmed.
California officials are heralding the efforts of two community members who were able to disarm the 72-year-old shooter who killed 10 people and wounded 10 others late Saturday at a dance studio.https://t.co/cD8EfIRfl4

— The Daily Beast (@thedailybeast) January 23, 2023
According to the sheriff, there were no additional suspects, and it is thought that the shooter acted alone. Police "assume," according to him, that the van's license plates were stolen.
About 65% of people in Monterey Park are Asian Americans, making it the country's first "Chinese suburb." It became the first city on the US mainland where most of the populace was of Asian descent.
Must check out more related articles here:
The Lunar New Year celebrations at Monterey Park were postponed while the neighborhood was in sorrow. Businesses started taking down the celebratory banners and red lanterns that had graced the streets.