Forming in Las Vegas nearly two decades ago, pop-rock band Panic! at the Disco announced Tuesday morning that the group would be disbanding following its next European tour. Urie said that he and his wife were expecting their first child and
"I am going to bring this chapter of my life to an end and put my focus and energy on my family, and with that Panic! At The Disco will be no more."
This final tour kicks off in Vienna on February 20 and wraps off in Manchester, England on March 10. See Urie's complete statement below.
It's been quite a trip, to say the least…
I never would have guessed that my life would take me here from Vegas, where I grew up. We've been to many different countries and have made many new friends through our travels. On the other hand, every trip has to finish at some point so that the next one may start.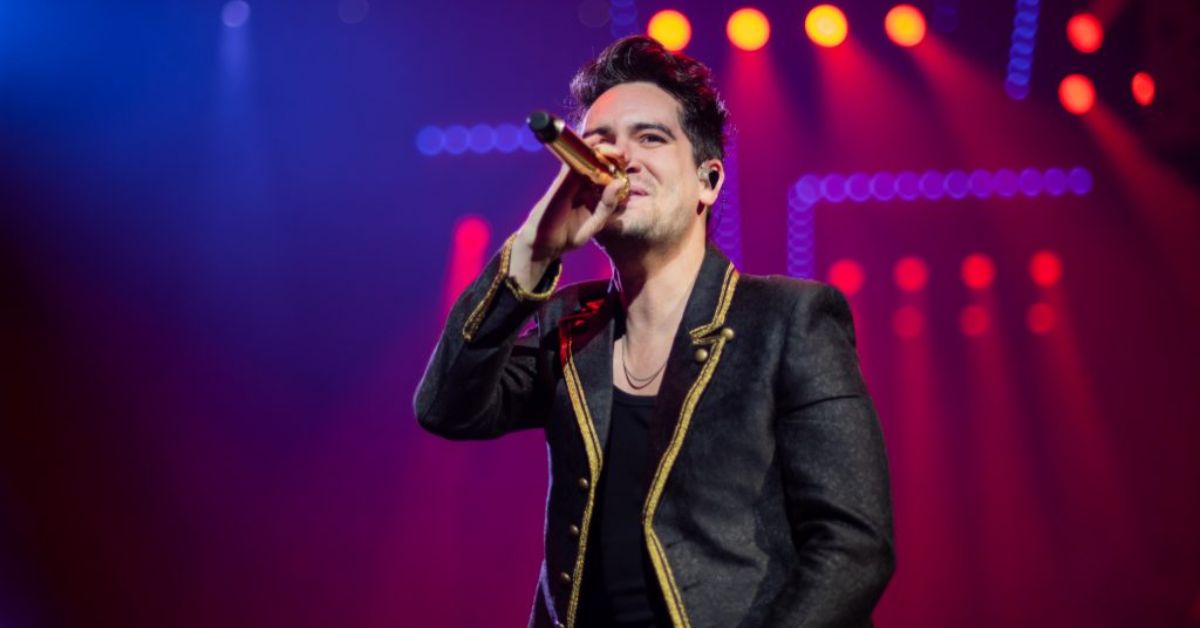 We've been keeping it to ourselves, but some of you may have heard. Baby Jones is on the way for Sarah and me! Being a father and witnessing my wife's transformation into a mother is a profoundly humbling and thrilling idea. I can't wait for this new experience.
This is the final chapter of my life, and I'm closing it to devote myself fully to my loved ones, hereafter, Panic! There will be no more At The Disco. I appreciate your unwavering loyalty throughout the years. I've been trying to find the right words, but I just can't express how much this means to us.
Whether you've been with us since day one or are just now discovering us, thank you for making it possible for us to not only perform alongside so many skilled artists but also spend time with you. I can't wait until our final tour of Europe and the UK to see everyone again.
I love you. I appreciate you. Thank you for existing.
Brendon
Are you aware about the concert of Nick Carter in which he cries during the backstreet boys concert remembering his Brother Aaron? Sometimes we want to blame someone or something for a loss, but the truth is that addiction and mental illness is the real villain here. I will miss my brother more than anyone will ever know. I love you Chizz. Now you can finally have the peace you could never find here on earth…. I love you baby brother..."(Read the complete post).
Urie, Ryan Ross, Spencer Smith, and Brent Wilson established the band in 2004 while still in high school, the quartet went on to release seven studio albums. With the success of their debut album and its lead track "A Fever You Can't Sweat Out,"  they shot to fame in the year after its release.
The record went triple platinum, and the next year, the band swept the MTV Video Music Awards. Wilson quit the band before the release of their sophomore album, "Pretty Odd" which marked a shift in musical direction, leaving only Urie and Smith as original members.
Two additional albums, "Vices & Virtues" and "Too Weird to Live, Too Rare to Die!" followed before Smith departed the band informally in 2013 and permanently in 2015. However, Urie had long since turned the band into a vehicle for his solo career.
Soon after, Urie appeared in the Broadway production of "Kinky Boots," a musical by Cyndi Lauper, in between the release of two more albums. From Fall Out Boy to, most recently, Taylor Swift, with whom he dueted and appeared in the lavish video for her 2018 song "Me!," he has worked with a wide variety of performers.
With last year's album and single "Viva Las Vengeance" and a tour to follow, he attempted to resurrect Panic, but the band was unable to replicate its earlier success. Considering that Urie is the only permanent member of the band, it is unclear how he plans to differentiate between Panic and his future projects now that the band has only one constant member. At age 35, he evidently determined the moniker is no longer representative and it was time to move on.
( Source link )