The iconic advertising jingles "You, You're the One" by McDonald's and "Coke Is It" by Coca-Cola were among the songs written by Ginny Redington Dawes, who passed away on December 31 in Manhattan. She was 77. James McCullar, her partner and the only immediate survivor, claimed that hepatic cirrhosis issues were to blame.
Ms. Dawes never achieved her own fame, but she contributed to the success of the goods she marketed. And she introduced catchy tunes that Americans whistled and hummed just as much as the ones heard on Top 40 radio into the national repertoire.
She captivated listeners with melodic and rhythmic jingles that went along with phrases for various products, including Tide detergent, Hartz's collars for pets that battle ticks and fleas, Kit Kat chocolate bars, and Johnson's baby powder.
"When I've got a really great lyric," she told Charles Osgood of CBS in a 1977 television interview, "I put a very simple melody to it."
After the company of Sidney E. Woloshin, who created the original McDonald's "You Deserve a Break Today" jingle in 1971, was commissioned to develop one for the chain's new "You, You're the One" advertising campaign, Ms. Dawes began creating the music and lyrics for commercials in 1975.
Check out some of the other content we've put up:
Mr. Woloshin invited about 20 jingle writers to submit proposals. She created the winning song. It was quickly widespread after being adopted by the advertising firm Needham, Harper & Steers. In 1979, she married a jingle-writing competitor, Thomas W. Dawes, whose credits included Alka-Seltzer's "Plop, Plop, Fizz, Fizz" and "7Up, the Uncola."
They later worked together on the music for other campaigns, including the well-known "Coke Is It" and American Airlines' "Something Special in the Air." 2007 saw Mr. Dawes' passing.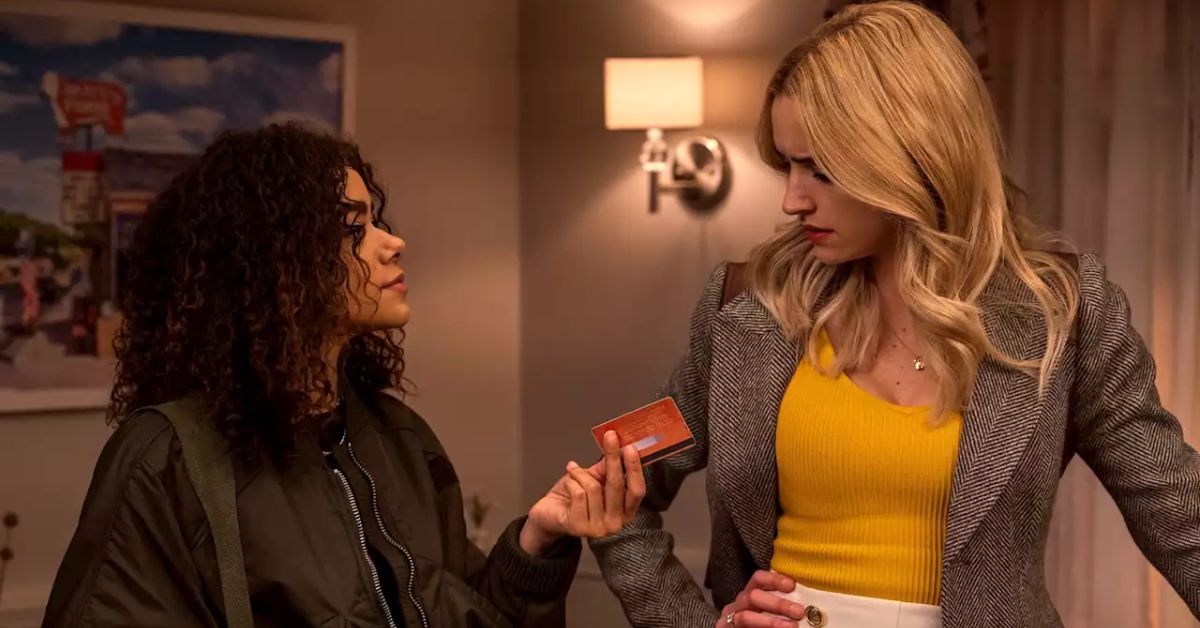 John F. Bergin, the global head of the Coke account at the McCann-Erickson agency, called the 1982 jingle that emphasized Coke's claim to be "It" a "piece of dynamite."
While Mr. Bergin maintained that the musical accompaniment to the Coke commercial was everything from an afterthought, David Ogilvy, a founder of the Ogilvy & Mather agency, is credited with the saying "If you don't have anything to say, sing it." The song was meant to define and enhance the phrase "It" if soda drinkers took a moment to examine the ambiguity of what "It" was.
"It's like a football fight song," Mr. Bergin told The New York Times. "Usually you get a languid ballad. We were looking for a big, bold sound and a big, bold statement. This isn't an ipsy-pipsy drink, and the music says that loud and clear."
The song was one of 18 jingles and 36 proposed slogans that Ms. Hawes and her husband gave to Coca-Cola executives to replace "Have a Coke and a Smile." Until the agency and firm concluded that "Coke is it" was, in fact, it, the music and copy were evaluated individually in consumer focus groups and one-on-one interviews.
Ms. Hawes also co-wrote the popular songs "Love Don't Live Here Anymore" (co-written with Rose Marie McCoy), which Sarah Vaughan sang, and "Hurtin' Song," which Eddy Arnold recorded. To raving acclaim, she launched her musical career as a singer.
When she appeared in 1975 at the Coriander, a restaurant on Manhattan's Upper East Side, John S. Wilson of The Times called her a "startling performer" who sang "in a deep, strong, beautifully controlled voice that is filled with vivid colors, as she moves from low, s*exy passages to an open, lusty shout."
Virginia Mary Redington was born in Brooklyn on May 13, 1945, and was reared in the borough's Bay Ridge neighborhood. Joseph, her father, was a naval architect. May (O'Brien) Redington, her mother, was a teacher. Virginia attended Fontbonne Hall Academy in Brooklyn and earned an English degree from St. Josephs's College in the same borough in 1966.
She married Mr. Dawes in 1979, and together they founded TwinStar Music to create jingles. Mr. Dawes was a founding member of the folk-pop group the Cyrkle, best remembered for its 1966 hit song "Red Rubber Ball," written by Paul Simon and Bruce Woodley of the Seekers.
The duo also wrote "The Talk of the Town," a play about the famed literary round table at the Algonquin Hotel, which included Dorothy Parker, Robert Benchley, and George S. Kaufman. They also wrote the play's book, music, and lyrics.
Ginny Redington Dawes, composer of memorable ad jingles, dies at 77. https://t.co/TqcIXP3Dbm

— New York Times Music (@nytimesmusic) January 23, 2023
It was first presented in 2004 and performed for over two years at the Bank Street Theater before moving to the Oak Room of the Algonquin Hotel as a cabaret event. Reviewing the show for Bloomberg News, John Simon wrote that its music and wit matched "the infectious energy and sophistication of the real-life luminaries it is based on."
In addition to writing multiple books on the subject, Ms. Dawes was a collector of antique jewelry and co-author of several of them with her husband (who shot the photos). Notably "Georgian Jewellery 1714-1830" (2007), co-authored with Ms. Dawes's fellow collector Olivia Collings, and "The Bakelite Jewelry Book" (1988), written with Corinne Davidov.
We hope you will visit our website, LeeDaily.com, where you will find content related to your search, as we have made every effort to offer you helpful information.