Women Talking was recognized by the Academy with nods for Best Picture and Adapted Screenplay. On March 12, 2023, the 95th Academy Awards will be held. Will they be the ones to take home the hardware? There's nothing to do but wait, I suppose.
Sarah Polley, a nominee for an Academy Award, wrote and directed the drama film Women Talking. Based on events that transpired in the Manitoba Colony in Bolivia in the early 20th century, the film is an adaptation of Miriam Toews's 2018 novel of the same name.
It follows a group of women living in a religious colony as they deal with the fallout of sexual assaults committed by some of the colony's male members. Rooney Mara, Claire Foy, Jessie Buckley, Judith Ivey, Ben Whishaw, and Frances McDormand are just a few of the talented actors and actresses featured in the film.
To that end, where can one find a copy of this highly renowned film? Does Netflix offer it for online viewing? This is what we have learned.
Links to the films nominated for Best Picture and Best Adapted Screenplay are provided below: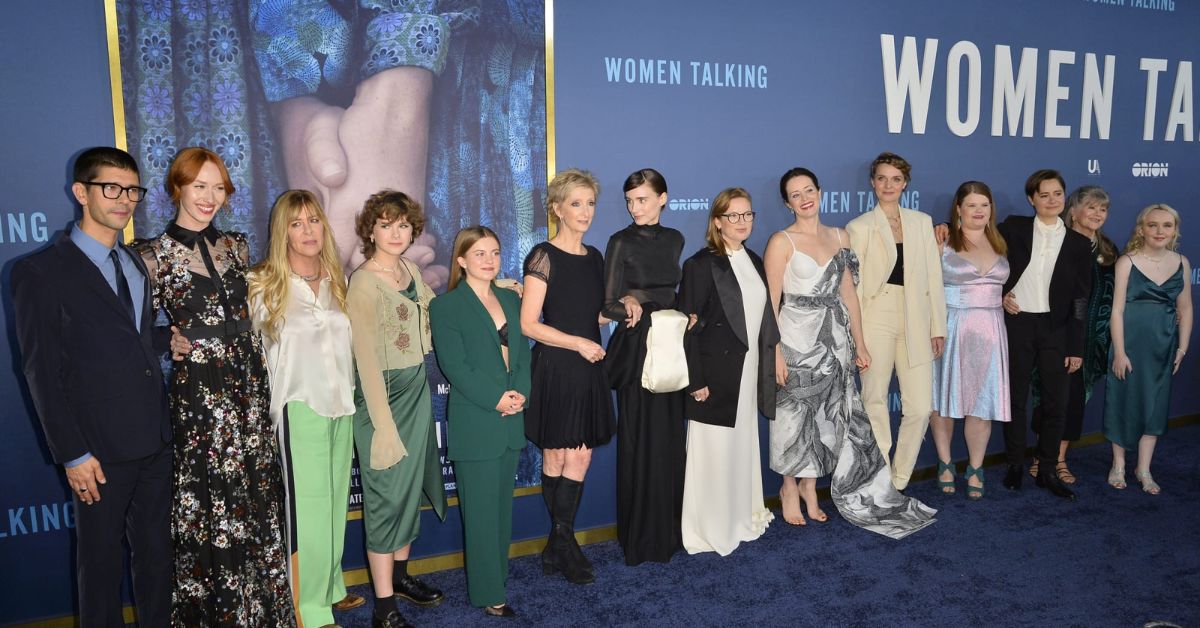 Is Women Talking on Netflix?
Women Talking isn't currently available on Netflix, therefore you won't be able to watch it there. Netflix may one day be able to purchase the rights to stream these shows, but at the present time, that is not the case. This movie is not now available on this site; unfortunately.
However, we highly recommend checking out the numerous excellent drama films based on true stories that are currently available on Netflix. We think you'll enjoy Narvik, Lost Girls, Lion, Against the Ice, and The Zookeeper's Wife.
Congrats to #WomenTalking writer/director @RealSarahPolley on receiving a #WritersGuildAwards nomination for Best Adapted Screenplay 💫 @WGAEast pic.twitter.com/Bmpar3AB9e

— Women Talking (@Women_Talking) January 25, 2023
Where to Watch Women Talking?
The film is now only available in theatres as of January 24. If you're interested in finding local showings and buying tickets, you can do so through the film's official website. The time and location of this film's streaming release are currently uncertain, however, it is expected to debut on video-on-demand (VOD) providers in February. So, you may buy or rent the movie easily.
You will be able to stay up with all of the most newest information if you pay a visit to our website, which can be found at leedaily.com.