A man died in central London when he was crushed and stuck under a telescopic public urinal that he was working on. During a rescue effort at the corner of Shaftesbury Avenue and Charing Cross Road, he was pronounced dead at Cambridge Circus.
Pop-up toilets are kept underground and brought out at night so that people can use them. At 13:05 GMT, people were sent to the scene to help.
The man was freed by fire crews using a winch. London Fire Brigade said that he was let out of the toilet at 15:40. Even though emergency services tried to help him, police said he was pronounced dead at the scene. His family has been told about it.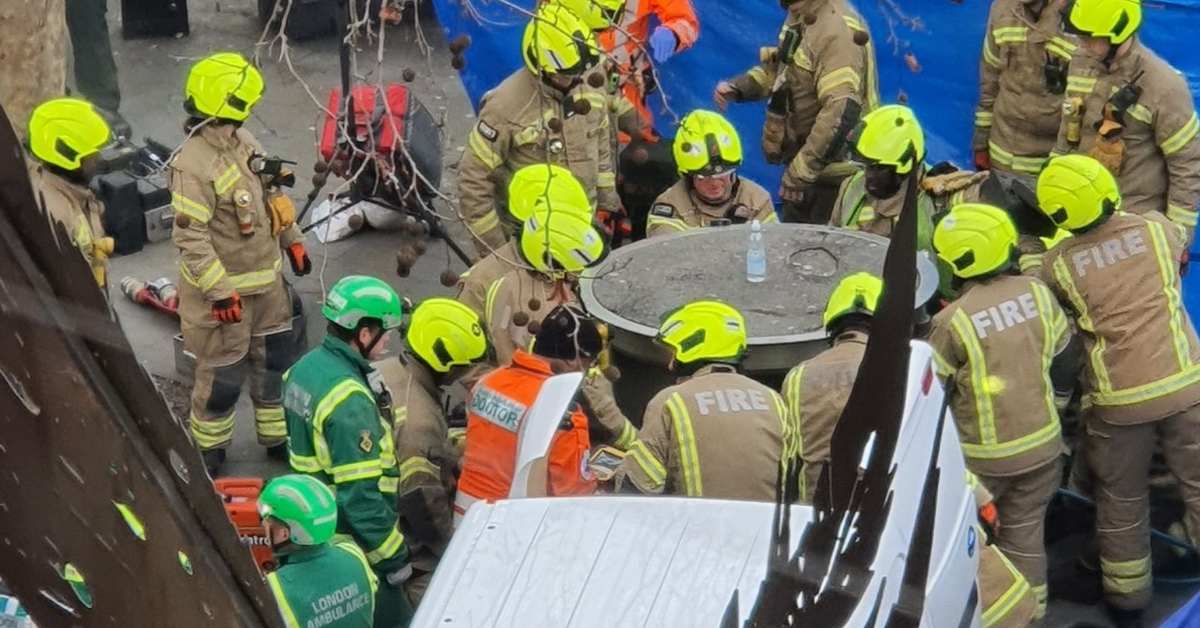 Take a look at some of the other recent articles in the news that we have covered:
Police, EMTs, and people from an air ambulance were all there, as well as about 25 firefighters. The telescopic urinal is near the Palace Theatre, which is where Harry Potter and the Cursed Child is being performed.
Some roads in the area have been shut down, and buses are taking different routes. Police at the scene said that the roads will be closed for a number of hours.
Numerous individuals have discussed the incident on Twitter:
Man crushed to death using a telescopic urinal in London.
These are urinals that retract to fit flush at street level during the day. Poor fella…. Horrific… pic.twitter.com/x4ChIz9dGP

— ¯\_(ツ)_/¯ (@Alfrikr_) January 27, 2023
A man has died after being crushed by a urinal as he was carrying out work on it in the West End in London. pic.twitter.com/jdEziY98GS

— Simon Jones (@SimonJonesNews) January 27, 2023
Seen in the news about a Telescopic/Hydraulic Urinal crushing a man in London. But, I've tried to search what the hell one is and can't find anything. I'm guessing the above isn't its proper name, just a slang term.

— Richard Seddon (@RikSed) January 27, 2023
A man has died after being crushed by a hydraulic urinal in London's West End on Friday afternoon. pic.twitter.com/KREfEU5ezT

— Gareth Milner (@sw1a0aa) January 27, 2023
Following our Twitter feed will ensure that you are among the first to know about the latest news.