The damage to Dead Space has been repaired. In reality, with EA Motive bringing the game's original ambiance to life alongside new side objectives, voice work for lead character Isaac Clarke, and more, the Dead Space remake is probably more than complete. Players are left wondering how long it will take for a game to top the Dead Space reboot, a question whose answer is unlikely to be the same as it was in 2008. The campaign, list of chapters, and optional tasks are all outlined here.
How Long is Dead Space Remake?
The original story from 2008 is retold in Dead Space (2023) with little change. Therefore, the campaign would take about 12-15 hours if you stuck to the critical path. The story is broken up into the same 12 chapters as before, while various new side quests have been added to keep completionists and inquisitive players busy for longer.
Keep in mind that when you've seen the credits roll at least once, you can access a New Game Plus mode. The impossible setting, which prevents players from saving their progress and forcing them to start over after death, will need more time and patience from gamers who want to explore everything the game has to offer.
You might be interested in reading the following article, which is connected to this topic: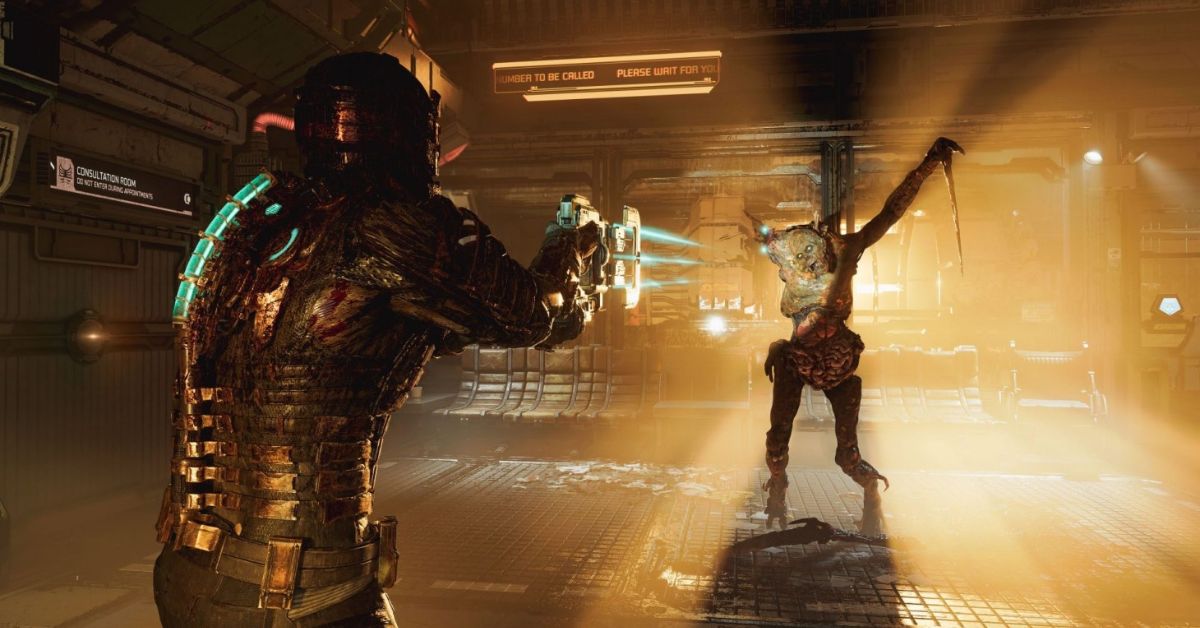 Dead Space Remake Chapter List
The game's 12 chapters are as follows, and they're all presented without loading screens:
Chapter 1: New Arrivals
Chapter 2: Intensive Care
Chapter 3: Course Correction
Chapter 4: Obliteration Imminent
Chapter 5: Lethal Devotion
Chapter 6: Environmental Hazard
Chapter 7: Into the Void
Chapter 8: Search and Rescue
Chapter 9: Dead on Arrival
Chapter 10: End of Days
Chapter 11: Alternate Solutions
Chapter 12: Dead Space
Dead Space Side Missions Explained!
With the remake of Dead Space, side missions were completely new and were likely the biggest structural change. These endeavors add depth to the saga of the tragic USG Ishimura and her once-numerous crew. Despite the fact that completing these missions is entirely optional, the game's design makes it easy to find and complete them thanks to the features we'll discuss below.
Completing these missions usually results in a large cache of resources, a level up for a specific weapon, and an Achievement or Trophy, depending on the platform you play on. Truth be told, we intended to carve out guidelines for each side mission in the game until we realized how well they're telegraphed, rendering most side mission guides useless.
The most important thing to know about side missions right now is that you may make one of them your active quest in the game's mission log and have Isaac actively track it with his wayfinder. When you use Isaac's Wayfinder, the path to a side mission will be marked with a yellow line if you click on a side mission; main quests will still remain silvery blue. When the blue line disappears, the side mission you activated is no longer going in that direction.
If you'd rather wait until the conclusion of the game to deal with them, you can do so; but, the game will give you a clear point-of-no-return notice in Chapter 11. You can wait until the end to complete the Full Clearance side objective and get all the game's locked rewards, but by then you'll have unlocked all Security Levels, a new Metroidvania-lite feature introduced in the remake.