Lamar Hunt, the late creator of the Chiefs and a co-founder of both the American Football League and Major League Soccer, is well known to Kansas City sports fans.
They probably also know his son, Clark Hunt, who owns the Kansas City Chiefs and the MLS team FC Dallas. Now, a new member of the Hunt family is getting a lot of attention. Clark's daughter, Gracie Hunt, has started to make a name for herself in the world of beauty pageants and on social media.
Who is Gracie Hunt?
Gracie is the daughter of Kansas City Chiefs owner Clark Hunt and the granddaughter of the team's founder, Lamar Hunt. Her personal website says that she works in public relations for the team while she gets her master's degree in sport management at the University of Kansas. On game days, you can see her at work at Arrowhead Stadium.
Are you sure you know everything about some of the world's most famous people? If not, read some of our in-depth coverages:
She has also taken part in a number of beauty contests. She was named Miss Kansas USA in 2021. The 23-year-old also has a big social media following.
She has more than a million Facebook followers and more than 200,000 Instagram followers. Her bio on Instagram says that she knows more about football and soccer than most guys.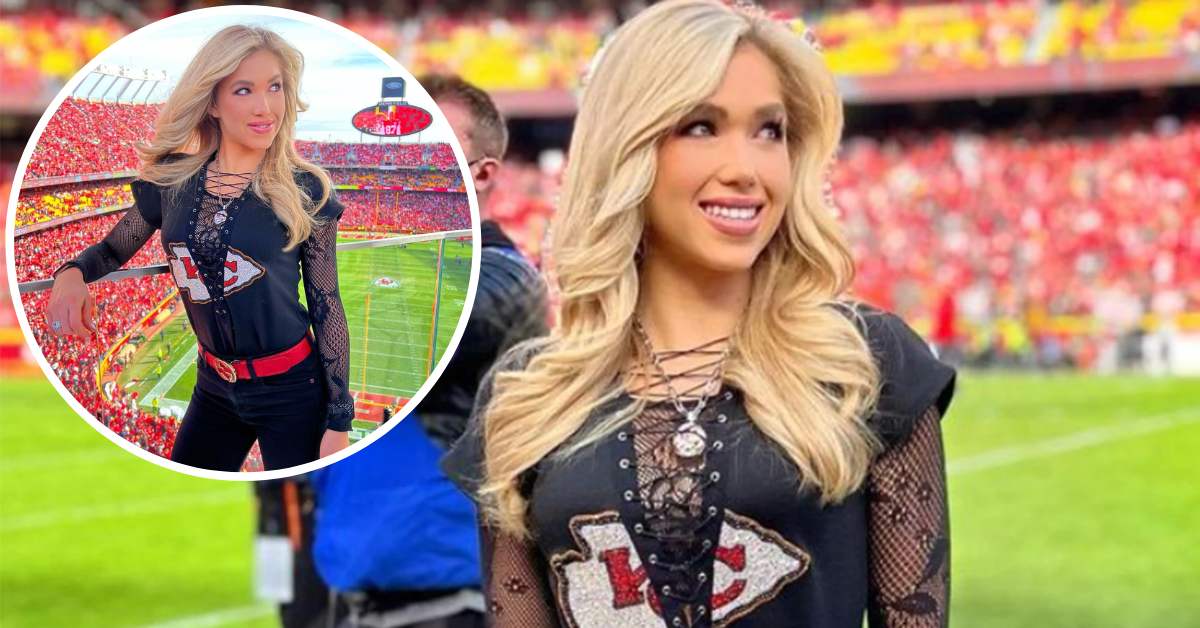 As her bio says, soccer was one of her first loves. In a 2021 interview with People, she talked about how she wanted to play at the highest level before injuries stopped her.
"Soccer was my first love."
– she said.
"I wanted to play in college. I won the championship when I was in high school with my high school team, and played club as well. After suffering four concussions, that was a dream that I could no longer pursue, which is really hard when you work your entire life to be good at something. I had to find a new dream."
After she had to change her plans, she did what her mother did and started competing in beauty pageants. In 1993, her mother, Tavia, won the title of Miss Kansas USA.
"It's really nice to get to walk down a road with someone who has been down that path before"
– she told People.
"It really has just bonded us so much."
According to her website, Gracie Hunt spends a lot of her time now advocating for health and wellness. As someone who has had celiac disease all her life, this is a cause that is important to her.
She has stopped doing pageants and is now running long distances. Last year, she ran two full marathons and two half marathons. She is still pursuing a career in sport management, and it looks like she will continue her family's legacy in sports and beyond.