After the Grizzlies' recent altercation with Shannon Sharpe during a game against the Lakers, we investigate Tee Morant, the father of Ja Morant.
After Grizzlies players Dillon Brooks and Ja Morant and NFL Hall of Famer Shannon Sharpe got into a fight on the sidelines, the Memphis Grizzlies game against the Los Angeles Lakers on Friday night was especially heated.  Before the break, Brooks and Morant conversed with Fox analyst Shannon Sharpe as they made their way to the locker rooms.
However, as officials and arena security worked to keep everyone apart, Tee Morant, Ja Morant's father, was also spotted ranting at Shannon Sharpe. Before returning to their seats for the second half, security eventually led Sharpe and the senior Morant in separate routes off the court.
Who is Tee Morant?
Fans naturally wanted to know more about Tee, the father of Ja Morant. Ja was born to Jamie Morant and Tee in Dalzell, South Carolina. Ja's father played basketball for Claflin University, while his mother played softball and point guard in high school.
Ja Morant and his younger sister, Teniya Morant, are Tee's two offspring, who he is thought to be between the ages of 40 and 50. NBA legend Ray Allen and Tee Morant played together in high school at Hillcrest. After that, he enjoyed success in college and attended a Dallas NBA camp.
He was informed that the camp was an opportunity for free agents to try out but that organizations only sought players 6 feet 8 inches tall. Tee thought of playing basketball professionally abroad after playing semi-professionally.  However, he gave up playing basketball and stayed at home, becoming a barber after his partner Jamie became pregnant with Ja.
Do check out more articles:
Tee Morant is His Son's Most Prominent Critic
Ja Morant became one of the top NBA players today due to Tee Morant's constant discipline of his son during his formative years. Ja became a professional, yet he is still subject to his father's disapproval.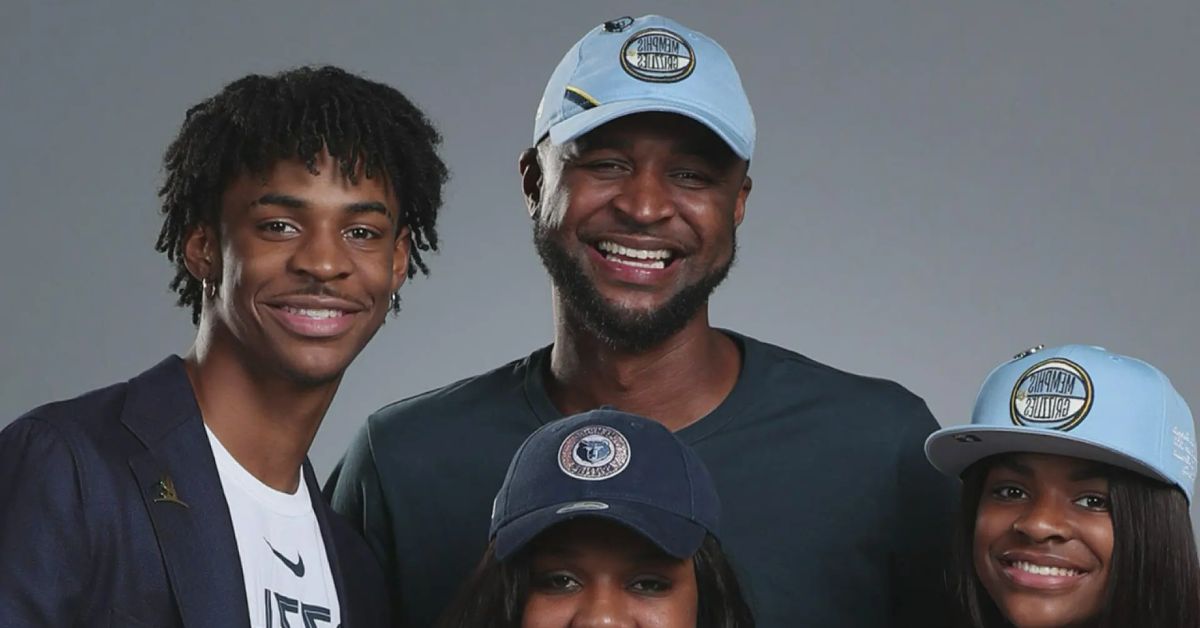 Tee criticized his son's performance throughout the series after the Memphis Grizzlies beat the Minnesota Timberwolves in the opening round of the playoffs. Despite not having the finest string, the squad managed to win it in six games and move on.
Tee Morant Gets Into It With Shannon Sharpe on the Sidelines
Tee Morant has a reputation for occasionally insulting NBA players and their parents. In the Friday LA Lakers vs. Memphis Grizzlies game, Morant advanced and sparred with NFL star Shannon Sharpe.
Sharpe got into a shouting match with several Grizzlies players, including Ja Morant, Dillon Brooks, and Steven Adams, near the first half's conclusion. Sharpe initiated everything when Brooks mentioned something and motioned for him to meet with him in person.
these two some clowns 😂 . my dawgs 💪🏽🖤 https://t.co/tMpwt6bBx9

— Ja Morant (@JaMorant) December 30, 2021
Adams moved in the direction of Sharpe, and the coaches had to hold him back. Ja entered at that point and began conversing with the illustrious tight end. Tee joined them, but security grabbed them all and began dividing them.
The ESPN broadcast showed that Tee Morant got along with everyone before the second half began. He still adored and respected Sharpe, and his blood pressure was normal. It's also important to point out that nobody was removed from the game or the venue.
Tee Morant is the proud father and harshest critic of Memphis Grizzlies superstar Ja Morant. Follow us on Leedaily.com for more latest updates and recent news.