When will the second season of the utterly excellent Record of Ragnarok anime adaption be available on Netflix globally? In June 2021, Netflix's incredibly entertaining Record of Ragnarok series dominated the buzz about anime worldwide. Even though the plot of humans vs. gods was nothing new, few television programs could equal the excitement and stakes of the series, which was Graphinica's adaptation of the venerable manga series by Shinya Umemura and Takumi Fukui.
After Season 1 finished with a preview of Jack the Ripper and Hercules' fourth-place showdown in the Gods vs. Humanity tournament, fans immediately started clamoring for a second season. Here are all fans need to know about Record of Ragnarok season 2, including the second season's description and information on when it will be available to Netflix subscribers worldwide.
Record of Ragnarok Season 2 Release Date
The second season of Record of Ragnarok will make its global Netflix debut on January 26. The anime is anticipated to be made accessible to stream starting from the following international times, even though Netflix has not confirmed a particular release schedule via the Media Center:
Pacific Time – 12 AM
Eastern Time – 3 AM
British Time – 8 AM
European Time – 9 AM
India Time – 1:30 PM
Philippine Time – 4 PM
Japan Time – 5 PM
Australia Central Daylight Time Time – 6:30 PM
Season 2's first 10 episodes will be available on January 26; the final five won't be available until later in 2023, a more exact release date is still to be determined.
What to Expect From Record of Ragnarok Season 2?
The fourth round of the fight for Record of Ragnarok season 2 has just started. We anticipate watching the hero Hercules go with one of the most notorious serial killers in history, Jack the Ripper.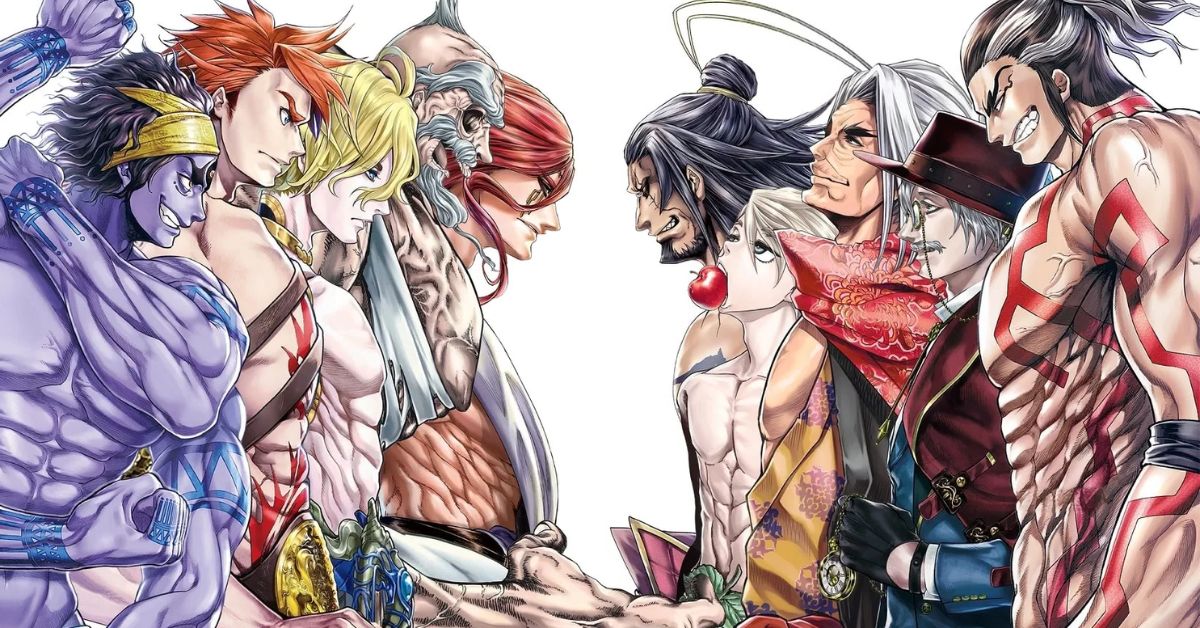 The upcoming fights we may anticipate are the fifth round, which will include Raiden Tameemon vs. Shiva, and the sixth round, which is expected to feature Buddha vs. Zerofuku.
We know how much you enjoy movies and TV series, so here is a schedule of future releases that you won't want to miss:
New Cast Members Revealed for Season 2
Jack the Ripper will be voiced by Tomokazu Sugita. He has previously provided the voices for Escanor in Seven Deadly Sins, Gyoumei Himejima in Demon Slayer, and Rudeus Greyrat in Mushoku Tensei: Jobless Reincarnation. Katsuyuki Konishi will voice Heracles in the interim.
He had previously provided the voices for Chiaki Hanazono in Ahiru no Sora, Tengen Uzui in Demon Slayer, and Juubee Aryuu in Blue Lock. Subaru Kimura will play the role of Raiden Tameemon. He has previously provided the voices of Hoodlum in Akudama Drive, Haruki Hayashida in Tokyo Revengers, and Aoi Todo in Jujutsu Kaisen.
Last but not least, Yuichi Nakamura will provide the voice of Buddha. He has previously provided the voices for Shigure Souma in Fruits Basket, Keigo Takami (Hawks) in My Hero Academia, and Satoru Gojo in Jujutsu Kaisen.
What is the Plot of the Record of Ragnarok?
The Gods' Council convenes once every 1000 years to decide the fate of humanity, according to IMDb. The gods decide that after 7 million years of human history, mankind is beyond saving and must be wiped off. Brunhild, a Valkyrie, suggests that humanity should have one more opportunity to prove itself.
The gods decide to hold the battle of Ragnarok, in which 13 famous people from history will face off against 13 of the most powerful gods in a death-defying duel. The competition is held under the proviso that humanity will not be destroyed if the human team earns seven victories.
Additionally, each human is given access to a valkyrie who, at the risk of her life if the user is murdered, changes into a potent weapon designed for their fighting style called "Volund."
Record of Ragnarok Season 2 Trailer
Watch the teaser for Record of Ragnarok season 2 below.
To stay up to date, you should follow our Facebook page.