Before Stephanie Hsu was a star on the big screen, she started out in a number of Broadway shows. Hsu, who is 32 and has been nominated for an Academy Award for Best Supporting Actress, is on her way to becoming a household name after her gripping performance as the angry daughter Joy and, in every universe in the multiverse, the evil Jobu Tupaki in Everything, Everywhere, All at Once.
The movie got 10 more nominations, including Best Picture, Best Director, Best Original Screenplay, Best Supporting Actor, Best Actress, and another Best Supporting Actress spot.
Even though this is Hsu's first nomination, she has been nominated before. The actress had already made a name for herself on Broadway, where she starred in two well-reviewed plays, and on TV, where she had a recurring role in The Marvelous Mrs. Maisel on Prime Video. But who is the actress, exactly? Here is the full scoop about Stephanie Hsu.
Who Is Stephanie Hsu?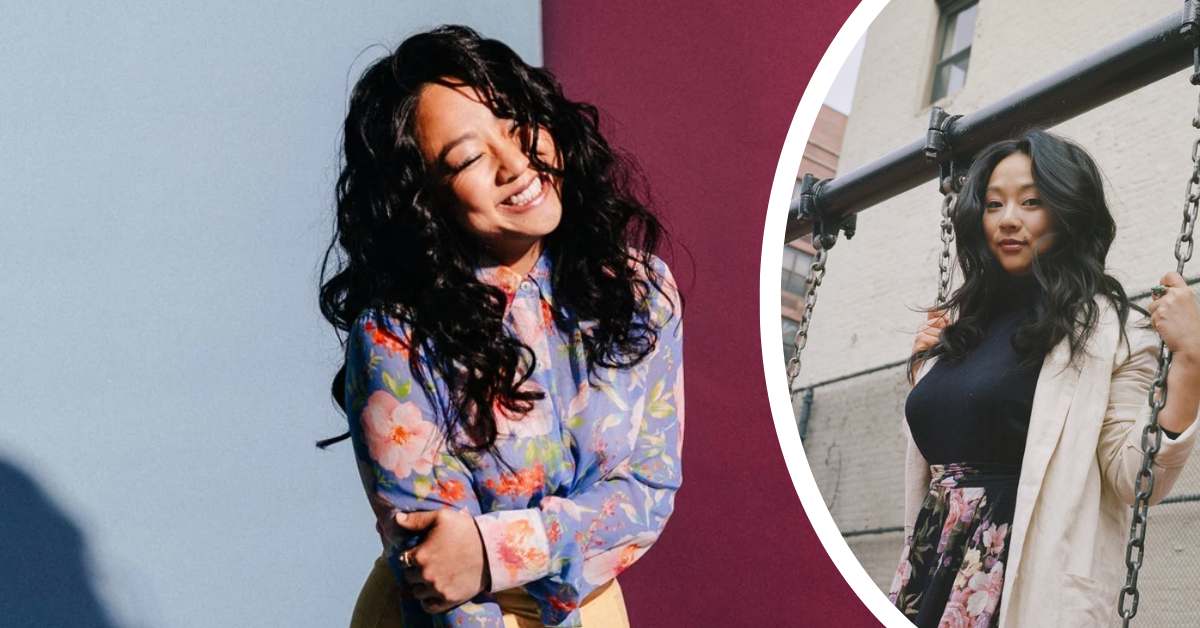 Stephanie Ann Hsu was born in the United States on November 25, 1990. She played the lead parts in the Broadway productions of Be More Chill and The SpongeBob Musical, both as Christine Canigula and Karen the Computer, respectively.
On-screen, she had a recurring role in The Marvelous Mrs. Maisel (2019–present) before playing Joy Wang/Jobu Tupaki in Everything Everywhere All at Once (2022), for which she was nominated for an Oscar for Best Supporting Actress. Hsu was born in Torrance, California, to a single mother.
Her mother's mother left China for Taiwan to get away from war. When Hsu's mother was a teen, she moved to the U.S. to get a better education. Hsu went to high school on the Palos Verdes Peninsula. She moved to Brooklyn to study theatre, and in 2012 she got her degree from NYU's Tisch School of the Arts. She also took classes with the Atlantic Theater Company.
In case you missed it, we discussed Michelle Yeoh's top ten films. At this time, it should be very evident that Michelle Yeoh is both ageless and incapable of delivering a weak performance. Yeoh's excellent performance in "Everything Everywhere All at Once" earned her major recognition…
Hsu's first jobs were in comedy and experimental theatre. Hsu was a regular on the MTV reality comedy show Girl Code from 2013 to 2015. She got her first recurring role on TV in the Hulu show The Path, where she played Joy Armstrong. Hsu was asked to read for Karen, the humanoid computer, in the first table reading of The SpongeBob Musical in 2012.
In 2016, she would play the role on stage in Chicago, and in 2017, she would make her Broadway debut. At the same time, Hsu played Christine Canigula, the main character, in the first show of Be More Chill at the local Two River Theater in Red Bank, New Jersey.
She would play the part again in 2018 at the Pershing Square Signature Center and 2019 at the Lyceum Theatre on Broadway. She was nominated for the Lucille Lortel Award and the Drama Desk Award for her performance. In 2019, Hsu joined the series The Marvelous Mrs. Maisel on Amazon Prime as Mei Lin for its third season.
She and the rest of the cast won the Best Ensemble in a Comedy Series SAG Award for 2020. Hsu was in the independent movie Asking for It, which came out in 2020. In the A24 science fiction comedy film Everything Everywhere All At Once, Hsu played Michelle Yeoh's character's daughter, Joy Wang, and the bad guy, Jobu Tupaki.
When the movie came out at South by Southwest (SXSW) in 2022, critics loved it, and Hsu was nominated for an Oscar for Best Supporting Actress. In April 2021, it was said that Adele Lim's next movie would star Hsu.
In April 2021, it was announced that Hsu would be in the new Peacock series Poker Face by Rian Johnson and Natasha Lyonne. She will also be reunited with Yeoh and her co-star from Everything, Everywhere, All at Once, Ke Huy Quan, in the upcoming Disney+ original film American Born Chinese.