Throughout Season 24 of Law & Order: Special Victims Unit, Olivia Benson (Mariska Hargitay) has had her hands full with the Bronx-based BX9 gang, which has led to some interesting character pairings.
By working with Mike Duarte (Maurice Compte), the captain of the NYPD's Bronx Gang Unit, Benson has been put in some life-threatening situations while trying to get justice for the people who BX9 hurt. During all of this chaos, Benson's concerns about SVU often clash with Duarte's gang-related goals, which makes for some tense scenes between the two.
But at the end of the day, Duarte and Benson are two sides of the same coin as commanders, which made the end of Law & Order: SVU Season 24, Episode 12, "Blood Out," even more heartbreaking. Let's go back and remember Duarte's sad SVU story.
Who is Duarte on Law & Order: SVU?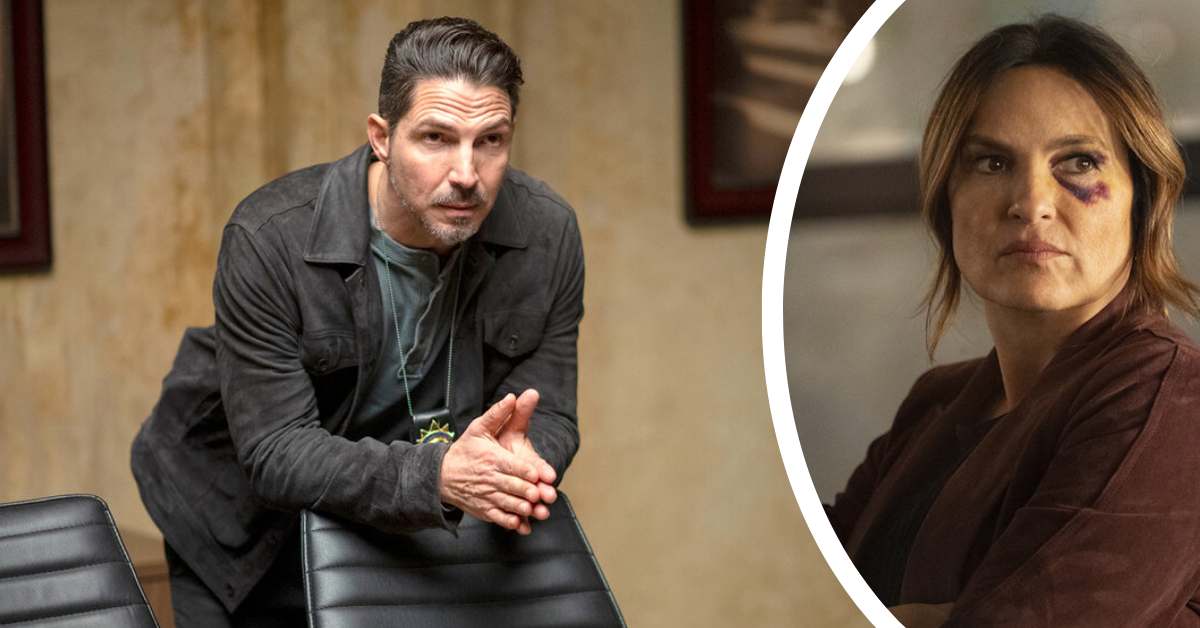 We meet Duarte in Season 24, Episode 2, "The One You Feed," when Benson runs into the Bronx-based BX9 gang. As part of their sneaky initiation ritual, the BX9 gang s*xually assaults women.
Benson started working with Bronx Gangs Unit Captain Duarte, who let Detective Grace Muncy (Molly Burnett) move to the Manhattan Special Victims Unit when she did a great job with certain victims. Benson and Duarte had trouble staying on the same page as they tried to reach their goals, but by the end of the day, they became good friends as coworkers.
If you're curious about the departure of several cast members from Law & Order: SVU, we can fill you in on the details:
Benson's fight with the BX9 gang became the focus of "Jumped In" after she and her son were attacked by members of the gang while walking home. Benson and Duarte got back together as they sped up their search for Oscar Papa, the leader of the BX9 gang, and they were successful in their search.
Oscar was on trial for his crimes in Episode 12, but it was clear right away that his arrest caused some scary things to happen. And because Duarte was in charge of the investigation, his life was in danger.
After Duarte and Benson had a drink together and made fun of how they had both made concessions during their investigation, they went their separate ways. Duarte went to the corner store. Just when fans thought the BX9 gang had been caught, their happy ending was shattered.
The fact that three mysterious men came in right after Duarte made him suspicious. Duarte told the clerk to call the police, and when he took out his gun, the men attacked him with machetes. Duarte was seriously hurt in the attack, and he died soon after during surgery.
After a thrilling four-episode arc, Duarte tragically left SVU, but fans will never forget his hard work and part in putting BX9's evil leader behind bars. As the BX9 chapter comes to a close, everyone is watching Benson as she deals with the fallout from Duarte's death. You can catch Law & Order: SVU every Thursday at 9/8c on NBC and the following day on Peacock.