When the Kansas City Chiefs were frantically trying to win the AFC title, Patrick Mahomes was forced to rely on his severely damaged right ankle rather than his powerful right arm.
The All-Pro quarterback took out on a third-down play near midfield in another gut-wrenching game with the Cincinnati Bengals despite missing three wide receivers due to injuries and being pummeled.
Mahomes struggled to get the necessary mark and was about to step outside the line when he felt Joseph Ossai's hands send him flying into the bench. All Kansas City required was the mad dash and the 15-yard fine for a late hit.
With three seconds left, Harrison Butker entered the field with assurance, kicked a 45-yard field goal over the crossbar in the chilly, howling wind, and won the game 23-20 to send the Chiefs back to the Super Bowl for the third time in four years. Mahomes said with a smile:
"I don't think we have any cigars. but we'll be ready to go in the Super Bowl."

https://twitter.com/CobyValentine/status/1619895693308727301
It was a victory for the AFC West winners, who had suffered three straight defeats to their newly discovered rivals, including a three-point overtime loss to Cincinnati in the previous year's conference championship game. Three points separated each of those losses.
You can also check out the below article if you want to read relatable to the Bengals' other matches:
The Chiefs are now returning to the crucial contest. Their opponent will be the Eagles, the former squad of head coach Andy Reid, in the first Super Bowl contest between Black quarterbacks, including Mahomes and Jalen Hurts of the Eagles.
Additionally, it will feature a brother-versus-brother confrontation between Philadelphia center Jason Kelce and Chiefs tight end Travis Kelce. 'Mahomes said:
"I've watched them all year. It's going to be a great challenge for us. But I'm going to celebrate this first."
Mahomes threw 326 yards and two touchdowns despite injuring his ankle against Jacksonville in the divisional round and losing three wide receivers by the end.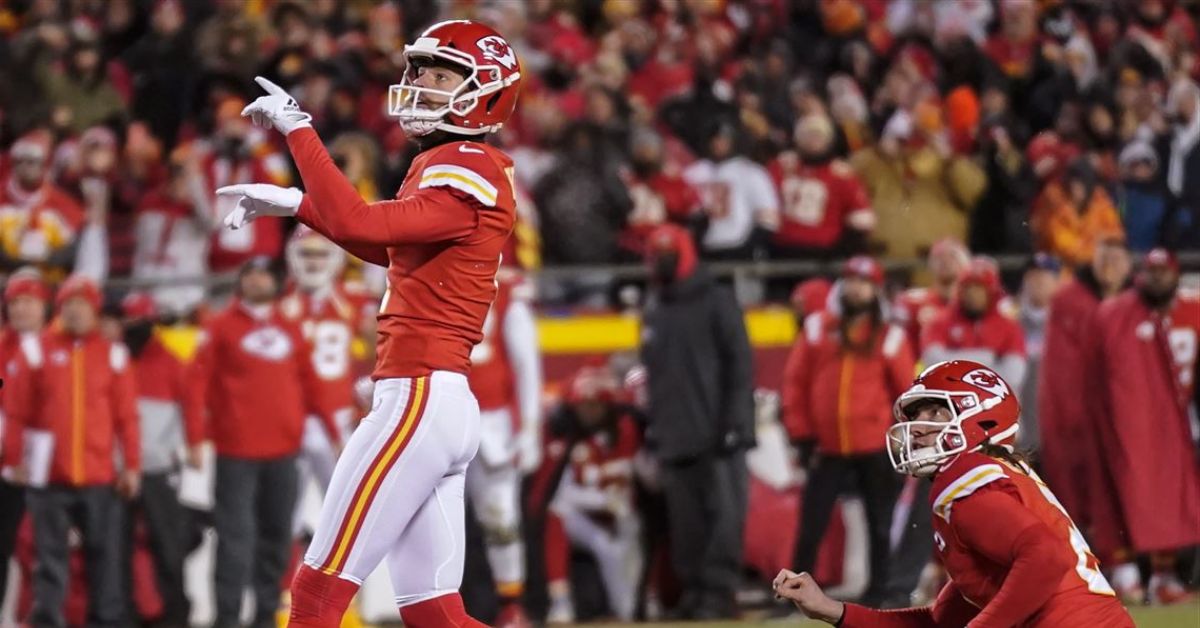 Despite having a sore back, Travis Kelce had seven catches for 78 yards and a touchdown, but Marquez Valdes-Scantling had 116 yards and the game's first touchdown. Reid said:
"It's a tough bunch. My heart goes out to them, man, they're tough guys. They worked so hard this week. Pat and Kelce were both banged up a little bit. They pushed through and great things happened."
Additionally, the Chiefs could silence the Bengals, some of whom had started referring to their stadium as "Burrowhead" in honor of Joe Burrow, who had never lost to Kansas City. Aftab Pureval, the mayor of Cincinnati joined in on the insults. Kelce said:
"I've got some wise words for that Cincinnati mayor. Know your role and shut your mouth, you jabroni!"

https://twitter.com/AaronTorresPod/status/1619899788895596544
For the Bengals, Burrow finished with 270 yards passing, a touchdown, and two interceptions despite being sacked five times and becoming shaky by the end. Tee Higgins made six catches for 83 yards and the touchdown.
"We're not going to make it about one play. There were plenty of plays we left on the field today that could have put us in a better position. The character of this football team, that's never going to change. We've got the right people in the locker room, the right men leading this team and this organization."
Taylor added:
"I know that this is a team that our city and our fan base can be proud of. They represent themselves the right way, and we're going to fight, scratch and claw to be back in this position next year."
The Bengal's offensive line was in poor shape, missing two starters to injuries and another hampered by a bad knee. The Chiefs could do early what the Buffalo Bills could not in last week's divisional round. Burrow was sacked three times in the first quarter alone, yet the Bengals' offense gained zero yards.
On his ailing ankle, Mahomes appeared fine as he guided Kansas City to a field goal on its first possession. When the Chiefs regained control of the ball, Mahomes did it again, but only after Kadarius Toney could not catch a clever pass for a potential touchdown; the incompletion was upheld after review.
Cincinnati began to move in the second quarter, but it was also forced to accept Evan McPherson's chip-shot field goal. So much for two of the league's top offensive teams. Late in the second quarter, the Chiefs finally made it into the end zone when Mahomes connected Kelce with a fourth-down pass for a touchdown.
Jessie Bates III only weakly covered Kelce. The Bengals made a 90-yard drive in the waning seconds but were only able to add a field goal to close the gap to 13-6. It turned out that their offense was getting going. Another timeless moment was developing.
Burrow guided the Bengals downfield after the Chiefs went three-and-out to open the second half, bursting through a gaping hole in the defense for a third-down convert before hitting Higgins from 27 yards out to tie the score at 13 all.
Despite suddenly being without three wide receivers due to injuries and starting to limp, Mahomes persevered. He responded to Burrow with a touchdown drive of his own, concluding with a pass to Valdes-Scantling on third down to retake the lead.
Later in the third quarter, the Chiefs had an opportunity to extend their lead, but Mahomes somehow lost possession of the ball before throwing a pass, and the Bengals pounced on the turnover. Six plays later, Samaje Perine ran into the end zone to knot the score at 20 after an impressive fourth-down throw from Burrow to Ja'Marr Chase.
You can learn more about Patrick Mahomes from the links below:
When Burrow's deep pass to Higgins on third down was deflected into the air and intercepted by rookie cornerback Josh Williams, the Chiefs were given a chance. Mahomes led the Chiefs across midfield, but after two fruitless runs and a throw that fell incomplete on third down to Jerick McKinnon, the Chiefs were forced to punt into Bengals territory.
With 39 seconds left, Kansas City's defense managed to hold on, and Chris Jones' vital sack forced a punt, which iffy returner Skyy Moore returned for 29 yards. That gave the offense and Mahomes another chance. Taylor said:
"It was a tough road to get here. To win 10 in a row, it was a pretty incredible feat. We came up short. We wanted to play longer than that, but really proud of these guys."
Bengals: Early in the second half, WR Tyler Boyd left the game due to a quadriceps injury. Losses for the Chiefs include WRs Toney (ankle), Mecole Hardman (pelvis), and JuJu Smith-Schuster, as well as CB L'Jarius Sneed (concussion), LB Willie Gay Jr. (knee).
In four seasons, the Chiefs will play in their third Super Bowl. When they came from behind to defeat the San Francisco 49ers in 2020, they ended a 50-year title drought. However, they fell to the Tampa Bay Buccaneers the following season.
Associated Press and 2023 STATS LLC both claim copyright. Without the express written authorization of STATS LLC and the Associated Press, any commercial use or dissemination is strictly forbidden.