Even though The Last of Us is about a world after the end of the world, which has been stripped down to its bare, wild bones, that doesn't mean it can't also show the nicer things in life. Take music as an example.
Craig Mazin and Neil Druckmann's HBO adaptation of the Naughty Dog game uses music in a key way from the very first episode. As the end credits roll, Depeche Mode's "Never Let Me Down Again" sets an ominous tone for what's to come.
This musical loop is finished in Episode 3, also called "Long Long Time" after Linda Ronstadt's Grammy-nominated 1970 ballad from her second album Silk Purse.
How does "Long Long Time" by Linda Ronstadt feature in episode 3?
Not long after the Cordyceps pandemic broke out, Bill (Nick Offerman), a survivalist, finds Frank (Murray Bartlett), an uninfected stranger, caught in one of the traps he set outside his fortified town.
After Bill reluctantly helped Frank get out of the hole and fed him a delicious meal of rabbit and Beaujolais at his house, Frank went over to Bill's piano and started looking through the stack of sheet music.
We've also talked about the later seasons of other programs, which you can check out if you're interested:
He gets rid of a few composers he didn't like and settles on The Best of Linda Ronstadt. "This is you," says Frank, looking through the book and sitting down at the keys. "Oh my God, that's my favorite."
He starts to play and sing along with "Long, Long Time," but Bill quickly takes over to protest Frank's upbeat performance. He sings the song's first lines in a rough, pained, but respectful voice.
"Love will abide, take things in stride, Sounds like good advice but there's no one at my side. And time washes clean, love's wounds unseen. That's what someone told me but I don't know what it means.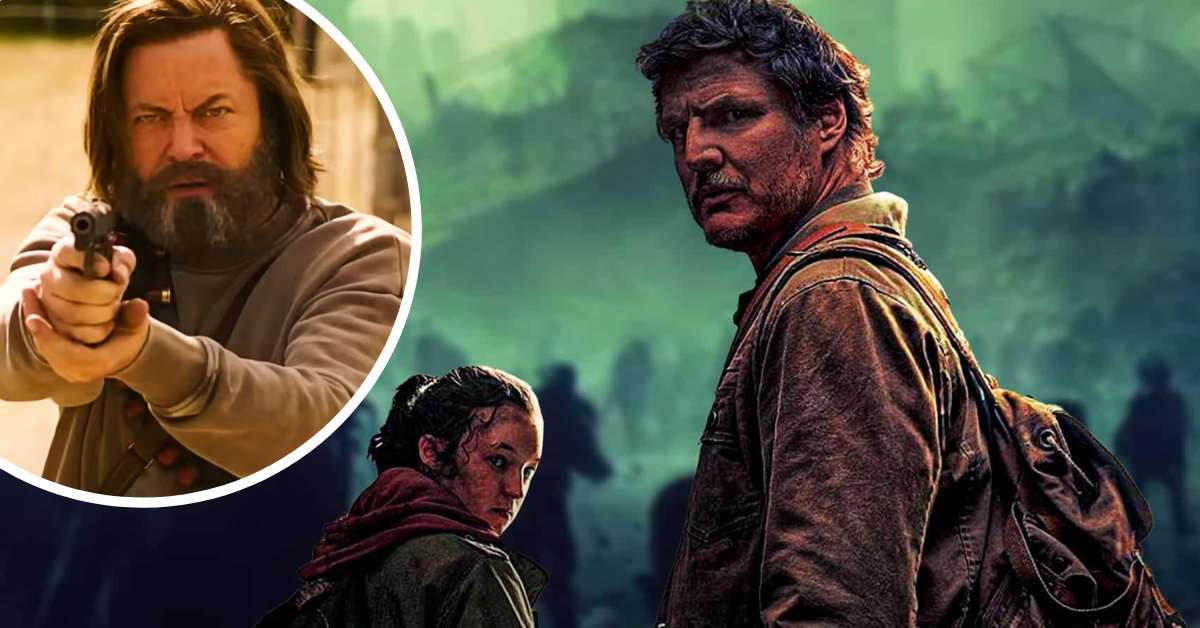 In this way, "Long Long Time" starts their relationship and all that comes after. Ronstadt's song, which was written by Gary White, is about love that wasn't returned, but in The Last of Us, Bill stops before the second and third verses, which have much more painful lyrics about "a love that never was."
So, by cutting off the song here, the show keeps the budding relationship on a good path and avoids the disaster that Ronstadt sang about.
What does it mean when "Long Long Time" plays at the very end?
After a moving episode about Bill and Frank's life together, from the first time they met to their deaths not long before Joel (Pedro Pascal) and Ellie (Bella Ramsey) came along, things ended on a sad note that was just right.
Joel and Ellie leave in Bill's truck after Joel has read the letter Bill left for him and they have gotten more supplies. Ellie finds a tape in the glove box that says "Mix for Bill." She puts it in the car's player, even though Joel doesn't want her to. But he changes his mind as soon as the music starts. "Oh no, wait," he says. "No, leave it. Leave it, this is good, this is Linda Rondstadt."
As they drive away from the house Bill and Frank lived in for decades, they play the original version of "Long Long Time," a song Bill and Frank used to play for each other on the piano.
It's a good way to remember how much Joel and Bill have in common, which Bill points out in his letter. It's also a touching reminder of how Bill and Frank met. The Last of Us is now available to stream on HBO Max, and every Sunday night, new episodes air on HBO.