On Wednesday, Hunter Biden's attorneys asked state and federal agencies to look into Rudy Giuliani, the owner of a computer repair shop, and several right-wing politicians who spread the contents of his laptop. They claimed that these individuals had broken computer laws and other laws to "weaponize" the laptop's contents against his father.
President Joe Biden's son and his legal team have publicly acknowledged the allegations, which were made in letters to the Delaware attorney general, the Justice Department's National Security Division, and the IRS, for the first time. They claim that his personal information was discovered on a laptop left at the Delaware repair shop.
His legal team disagreed, claiming their latest outreach did not validate the story about the laptop going around on the right. The letters represent a significant shift in Hunter Biden's strategy with the hiring of new attorneys to assist in his defense against an onslaught of accusations from Republicans who wanted to use his drug usage and legislative inquiries into his business transactions to discredit the president.
An ongoing federal criminal investigation into tax matters and other matters is also pending against Hunter Biden. In addition to the letters to the government organizations, Biden's attorneys on Wednesday submitted a cease-and-desist note to Fox News and the network's host Tucker Carlson, requesting that the network withdraw a report they claim is untrue.
Inside Democrats' plan to counteract GOP investigations and defend Biden, "Go on offense" Hunter Biden's lawyers charge John Paul Mac Isaac, the owner of a computer repair shop, with gaining unauthorized access to the laptop and giving the New York Post access to its contents for a story that appeared in the weeks leading up to the 2020 election, in a letter to Delaware Attorney General Kathy Jennings.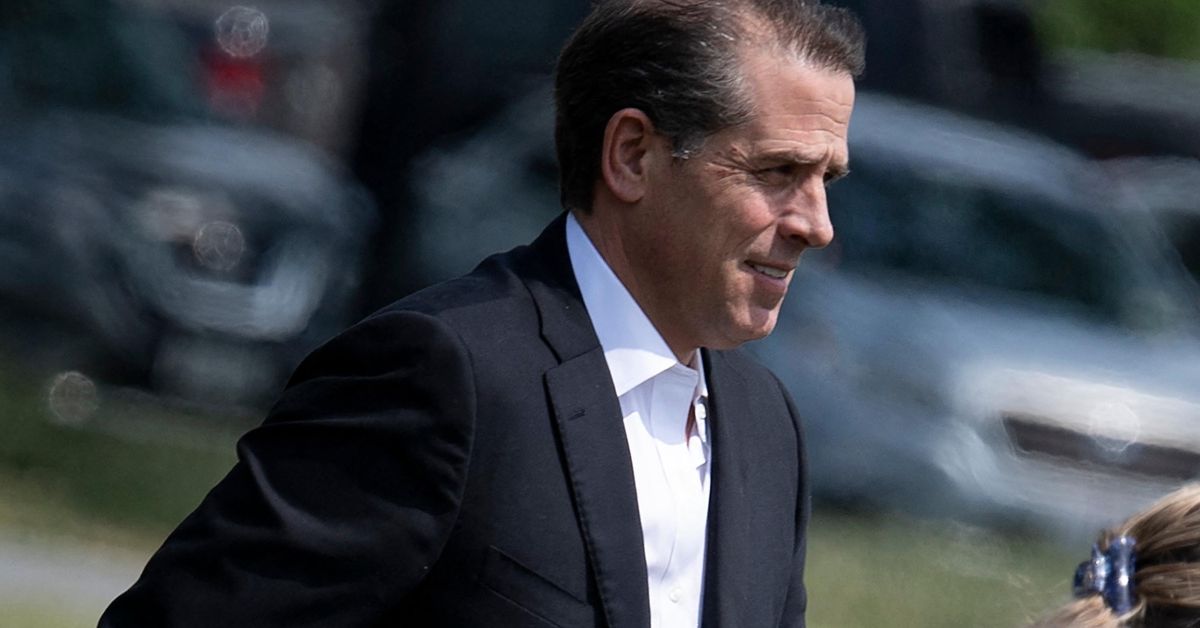 According to Mac Isaac's autobiography and public appearances, Hunter Biden gave him the laptop in his store in 2019. Hunter Biden's attorney Abbe Lowell wrote in the letter.
"This failed dirty political trick directly resulted in the exposure, exploitation, and manipulation of Mr. Biden's private and personal information. Mr. Mac Isaac's intentional, reckless, and unlawful conduct allowed for hundreds of gigabytes of Mr. Biden's personal data, without any discretion, to be circulated around the Internet,"
Mac Isaac's attorney Brian R. Della Rocca confirmed receipt of the letter and said that after skimming it, he saw
"a privileged person hiring yet another high-priced attorney to redirect attention away from his own unlawful actions." Costello called it a "legally frivolous document" and accused Biden's new legal team of trying to intimidate people.
A Giuliani communications adviser, Ted Goodman, called the letters an "obvious attempt to silence." CNN has reached out to the other individuals or their lawyers for comment. The IRS, the Delaware attorney general's office, and the Justice Department denied requests for comment from CNN.
If you want to read more about Criminal Investigation, we've included some links to related articles below-
Since the laptop's existence initially came to light, Hunter Biden has worked to disprove the authenticity of the personal data that is said to have originated from the computer. It looks to have a vast amount of data describing, among other things, contracts, emails, and pictures, including some potentially offensive content.
Hunter Biden said in a 2021 CBS interview while promoting his memoir.
"There could be a laptop out there that was stolen from me," "It could be that I was hacked. It could be that it was the – that it was Russian intelligence. It could be that it was stolen from me."
On Wednesday, Lowell, the Biden attorney, said the new letters from Biden's team. Lowell said in a statement to CNN.
"do not confirm Mac Isaac's or others' versions of a so-called laptop."

"They address their conduct of seeking, manipulating and disseminating what they allege to be Mr. Biden's personal data, wherever they claim to have gotten it,"
According to Mac Isaac, Hunter Biden left the laptop in Mac Isaac's shop for repairs in April 2019. According to the repair shop owner's book, Biden signed a contract with Mac Isaac that included a clause indicating that if the laptop were not picked up within 90 days, it would become Mac Isaac's property.
According to Mac Isaac, Biden abandoned trying to retrieve the laptop. However, according to Mac Isaac, the day after Hunter Biden's laptop was dropped off, he read through the files on it. In his book, Mac Isaac said that the day after Hunter Biden returned the computer, he found a file on the hard drive with the name "income.pdf" that appeared to be tracking Biden's financial transactions.
According to Mac Isaac, FBI officials served a subpoena and took the laptop on December 9, 2019. A hard disk copy was sent to one of Giuliani's business locations in late August or early September 2020, claims Giuliani's lawyer Robert Costello. Giuliani eventually sent the New York Post a copy of the hard disk.
Giuliani stated that he had "every right to use" the hard drive in an interview with The Wall Street Journal in October 2020. Emails and papers purportedly from Hunter's laptop were released on a publicly available website by a research organization managed by Garrett Ziegler, a former assistant to Trump White House strategist Peter Navarro.
Politico said that Ziegler claimed to have obtained a copy of the laptop from Giuliani and Bernard Kerik, a close friend and former commissioner of the New York City Police Department. On the website where Ziegler's group, Marco Polo, posted the alleged contents of the laptop, a disclaimer reads:
"Marco Polo testifies that the contents of the Biden Laptop were abandoned property."
Hunter Biden said that he had "no idea whether or not" the laptop belonged to him in the CBS interview from April 2021 but added that it was a possibility. Hunter Biden denied ever dropping his laptop while having it fixed in Delaware when questioned about it.