The most popular YouTuber in the world has responded to criticism after a video showed him paying for several life-changing surgeries. In the post, MrBeast says that he paid for cataract surgery for a thousand people so that they could see again.
But the video, which has been watched more than 71 million times, has gotten mixed reviews. Some people have called it "charity porn."
Jimmy Donaldson, who is 24 years old, tweeted that the average MrBeast video lost $1,500,000 last year in response to claims that the video was made only to make money. He also argued that the video did "raise awareness."
How much do you think Mr. Beast's net worth is? Many of his fans would like to know more about their favorite YouTuber, especially considering how much money he has made and how much he is worth right now:
MrBeast, who now has 131 million subscribers and is the most popular YouTuber in the world, said at first that he didn't think so many people would watch the video.
As more people watched the video, there were questions and worries about how expensive eye surgery is in some parts of the world and how hard it is to get.
Some people also said that rich people who have a lot of power shouldn't be used to try to solve bigger problems in society and healthcare. But not everyone agrees, and some people thank him for bringing attention to the issue.
Andrew Hodgson, president of the National Federation of the Blind of the UK, told BBC Newsbeat:
"Anything that puts a spotlight on such treatable eye conditions like cataracts and provides funding for people to undergo surgery to restore their sight should be welcomed."

"Why would anybody criticise this work and raising awareness of it through film and social media channels?"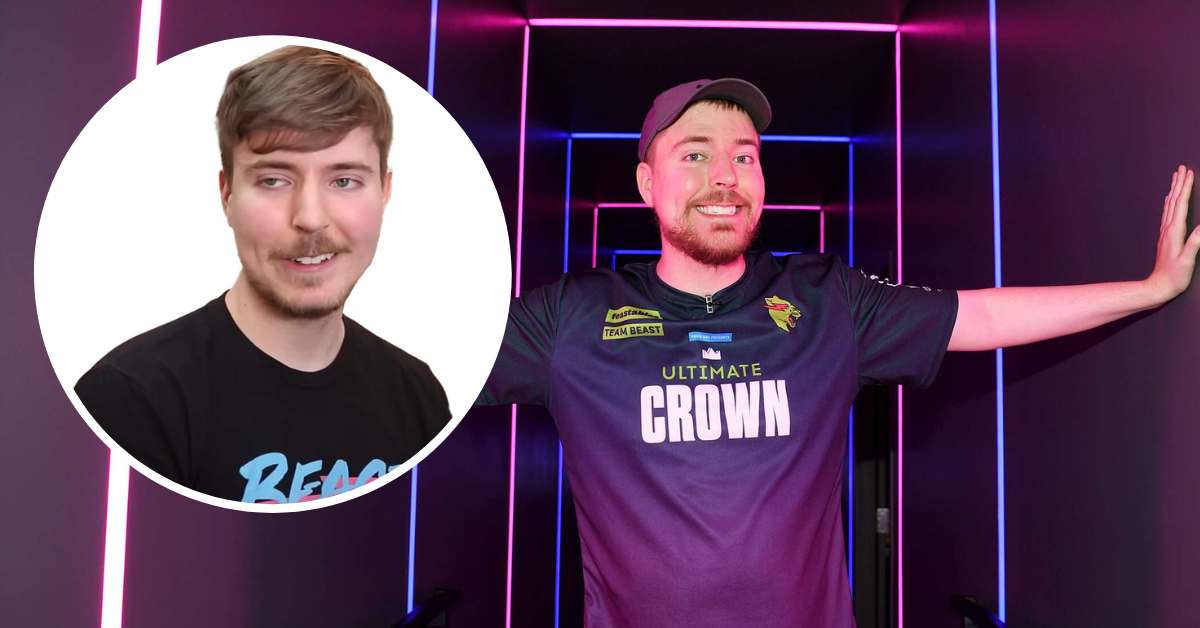 A spokeswoman for the international charity Sightsavers said they were "encouraged to see the global eye health burden brought up to a large public audience."
"Eye health is often a forgotten topic when it comes to global health conversations, but eye health equals opportunity, allowing children to learn and adults to earn."
One Twitter user notes –
"the fact it took charity for these people to get help highlights the problem".
But another user said –
"paying for 1000 blind people to have eye surgery is a nice thing to do, but using that act of generosity into content turns it into a tacky and tasteless act of charity porn".
In the video, Dr. Jeff Levenson, the surgeon who worked for the social media star, says –
"Half of the blind people in the world need a 10-minute surgery."
MrBeast is known for his videos where he gives away a lot of money and prizes and also does charity work. In 2021, he started a separate YouTube channel about philanthropy, which now has more than 10 million subscribers. He also has a licensed charity that works as a food bank to feed people all over the US.
The NHS says that more than 2 million people in the UK have trouble seeing. Of these, 340,000 are registered as blind or partially sighted. When a person's quality of life is affected by their eyesight getting worse, the NHS gives them an evaluation and surgery, if and when they need it.
In 2021, the Royal College of Optometrists said that just under 44,000 cataract surgeries were done in the UK in just one month. Even though people had different reactions, the emotional responses of those he helped show how much of an impact MrBeast had on them.
"I didn't think I'd ever see again"
– said one patient who had previously worked as a cashier but had been forced to retire due to his sight loss.