One of the most distinguished professional athletes in the world and primarily regarded as the finest player in N.F.L. history, Tom Brady, declared his retirement on Wednesday. Finally, this time. Brady, who just completed his 23rd season, said in a short video posted on social media:
"I'll get to the point right away. "I'm retiring. For good."
Brady, 45, leaves the game as the league's all-time leader in nearly every significant passing statistical category, the winner of seven Super Bowls, and an N.F.L. record. He was the oldest player still playing in the N.F.L. this season, but he continued to perform at a high level to the end.
Truly grateful on this day. Thank you 🙏🏻❤️ pic.twitter.com/j2s2sezvSS

— Tom Brady (@TomBrady) February 1, 2023
Brady declared his retirement on February 1, 2022, but he changed his mind and decided to play again less than six weeks later. Brady retired following his third season with the Tampa Bay Buccaneers, a season that first appeared unlikely to happen.
His worst professional season to date saw the squad finish with an 8-9 record and lose to the Dallas Cowboys in the wild-card round of the playoffs. Brady, though, completed 66.8% of his throws and finished third in the league with 4,694 passing yards.
He was going through a difficult time when the season took place in his personal life. In October, Brady and his supermodel wife of more than 13 years, Gisele Bündchen, announced their divorce. He signed a contract with Fox Sports in 2022 that was reportedly for $375 million over 10 years, and it is anticipated that he will transition into a job as a TV presenter.
Brady owns many other enterprises as well. With his longtime trainer Alex Guerrero, he established TB12 Sports, a health and fitness business. In addition, he holds the clothing brand Brady Brand and the media firm Religion of Sports.
Brady joined the Buccaneers in 2020, and in his first season with the team, he helped Tampa Bay win the Super Bowl. He played that season after leaving the New England Patriots, the team for which he had played his entire professional career up until that moment.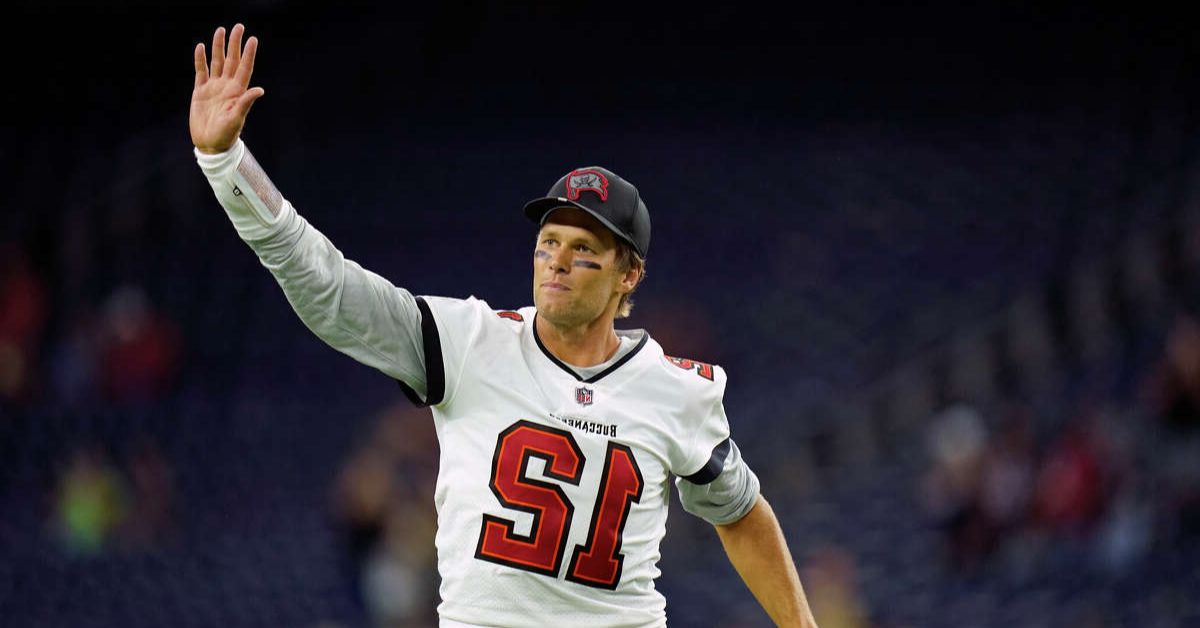 Six world titles were won during Brady's two decades in New England. Still, he could not agree to new terms and left the organization as an unrestricted free agent. the Patriots selected Brady in the sixth round of the 2000 NFL Draft.
In 2001, he took over at quarterback midway through his second season after Drew Bledsoe hurt himself, and he helped New England win its first Super Bowl that year. Throughout his time in New England, Brady was associated with Coach Bill Belichick as the two helped to build one of the most recognizable dynasties in the league.
The Patriots participated in nine Super Bowls and 13 AFC championship games in addition to winning six Super Bowls, tying the Pittsburgh Steelers for the most among N.F.L. teams. But he also had difficulties in New England with his career.
We have also provided links to articles related to Tom Brady's life below; you can take a look at those as well:
After looking into whether the club purposefully deflated footballs to give themselves an advantage in the 2015 AFC championship game, the N.F.L. 2015 penalized Brady for five games. Brady received a four-game ban for "general knowledge" of the Deflategate affair.
Brady was also the face of the so-called "tuck rule," which states that if a quarterback loses possession of the ball while his arm completes an intentional forward motion, the play should be ruled an incomplete pass rather than a fumble. This was after Brady appeared to fumble against the Oakland Raiders in a playoff game before his first Super Bowl victory.
If you are looking for daily breaking news, our Tumblr page can assist you.