The upcoming action role-playing game Diablo IV is the fourth main installment developed and published by Blizzard Entertainment in the Diablo series. The game's announcement was made on November 1, 2019, during BlizzCon 2019.
While returning features from previous games in the series, such as randomly generated dungeons and character creation based on treasure, and adding new ones, such as an open world and player versus player (PVP) interactions, are both on the cards, the focus this time around is on the latter.
The Barbarian, Sorceress, Druid, Rogue, and Necromancer are the five playable classes, and they have all made appearances in previous games in the series. In Sanctuary, players lead their characters on adventures and into battle as the once-banished Lilith reappears to wreak havoc on the planet.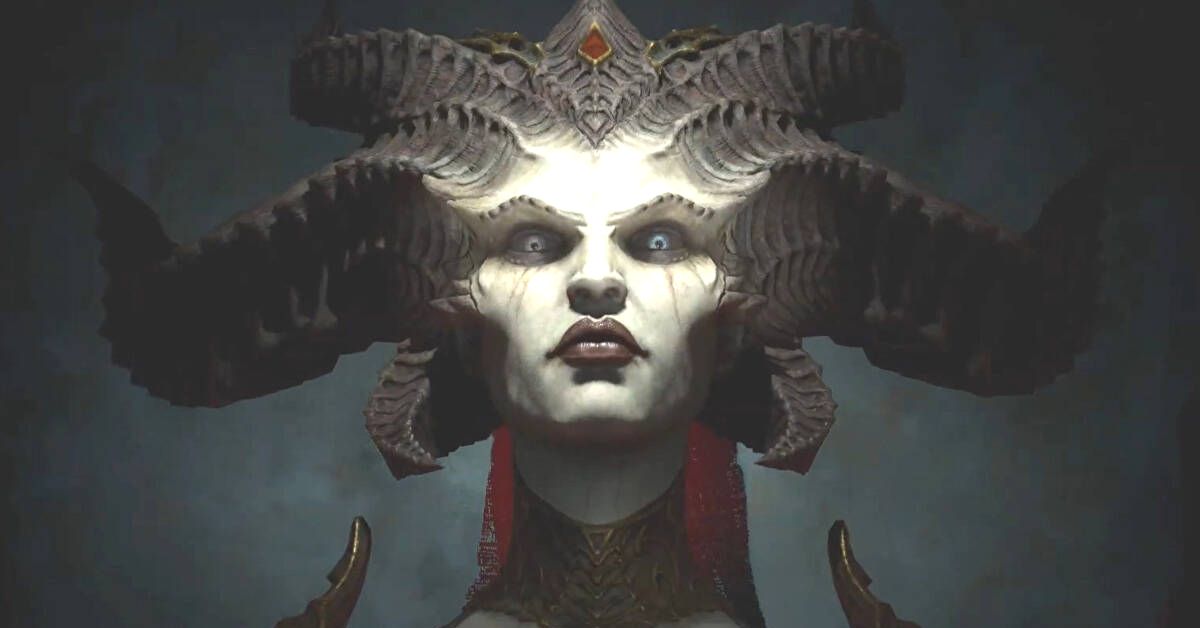 Diablo IV Release Date
Diablo 4 is confirmed to be released on June 6, 2023, for the PlayStation 5, Xbox Series X/S, PlayStation 4, Xbox One, and PC. This was unveiled in a new teaser presented at The Game Awards 2022. Given that Final Fantasy 16 will also be released that month, competition will be fierce.
Many fans will be relieved to hear that the wait for the Diablo 4 Release Date won't be too long. Years passed before the game was officially revealed, and fans had to wait longer for a release window. Blizzard's current goal date is June 6, 2023. However, this could change at any time. This page will be revised accordingly if it happens.
Diablo IV: Trailers
The Game Awards 2022 release date trailer
At the 2022 Game Awards, a brand-new cinematic trailer for Diablo 4 debuted. A release date announcement followed soon after. The trailer is dark and foreboding, displaying Diablo 4's darker and bloodier tone. Stream it here:
Diablo 4 gameplay

During the Xbox and Bethesda presentations, we also saw some gameplay videos of Diablo 4. After witnessing this new figure unleash blood and bone spells, the Necromancer can call forth undead minions to aid in battle. Check out this new 5-minute video here:
Diablo IV: Story and Setting

Diablo 4 will take place after Diablo 3: Reaper of Souls, for those who haven't been keeping up with the in-game happenings. After Malthael, the Angel of Death, destroyed most of Sanctuary, the gates of heaven were sealed.
The daughter of Mephisto and the canonical mother of humanity, Lilith, is released from prison since Heaven is unaware of what is happening in Sanctuary. Game Director Luis Barriga and Art Director John Mueller of Diablo 4 recently spoke with AusGamers, revealing some of the game's grand goals and the scope of the crew working on it.
Mueller has hinted that there would be more to tell than this, with other personalities and stories that might be revealed through expansions, with Lilith as the significant antagonist rather than Diablo.
Diablo IV is the prologue to a great novel. We plan on telling a significant tale and doing so for what we hope will be a very long period. Considering this prologue to a novel with Lilith as the protagonist, it's exciting to think that the rest of the cast has a chance to make a return appearance down the line.
Diablo IV RAM Requirement
To run Diablo 4 at 1080p with high graphics settings, you'll need a Radeon RX Vega 56 8GB graphics card and a Core i5-9500 6-Core 3.0GHz or Ryzen 5 2500X 4-Core 3.6GHz processor. Eight gigabytes of memory (RAM) is the bare minimum for a functioning system.
For more information, please stay connected with us on our site Leedaily.com.