On the family farm in the Portuguese village of Conqueiros, Bobi, who was just named the world's oldest living dog by Guinness World Records, spent most of his 30 years. The rest of the world hasn't got the opportunity to see their furry friend's 30-year aging process alongside the owner of the Rafaeiro do Alentejo, unlike them.
Erik Olstad, an assistant professor at the University of California at Davis School of Veterinary Medicine, told The Washington Post that "it is an odd event." Owners frequently ask me how to help their dogs live as long as possible. Given the various factors that affect life expectancy, that is a loaded question.
Genetics is mostly to blame. Breed differences exist in life expectancy and disease propensity, according to Olstad. However, veterinarians told The Post that there are still steps dog owners can take to give their pets a chance to live a long and fulfilling life.
If you have an interest in dogs, please follow the link provided to acquire additional knowledge regarding dogs:
According to Natasha Olby, a professor of veterinary medicine at North Carolina State University, dogs are similar to people. They require a balanced diet, regular exercise, social interaction, and access to healthcare. Experts told The Post that maintaining a healthy weight is vitally essential.
As they age, the extra weight will make it much harder to manage mobility disorders like arthritis or ruptured ligaments, so dog owners should make an effort to feed their pets high-quality dog food and prevent overfeeding.
Olstad added,
"I can always bet money that we will have significant mobility conversations if I see dogs hitting their senior years overweight."
There must be preventive care. Maintain their immunization records, take them to the dentist, and take them to the veterinarian for a routine checkup once or twice a year. If you've had the good fortune to care for an elderly dog, Nicole Ehrhart, director of the Columbine Health Systems Center for Healthy Aging at Colorado State University, advised against jumping to the conclusion that certain behaviors or problems are just symptoms of aging.
Say hello to Bobi, the oldest dog ever recorded by Guinness World Records at 30 years and 266 days! 🥰️ pic.twitter.com/xeTflsWTat

— Guinness World Records (@GWR) February 2, 2023
Ehrhart advised against assuming that a pet is slowing down due to age. It should be a red indicator for you to seek veterinarian evaluation if you notice your dog slowing down. Exercise is essential both physically and mentally. As long as your dog's breed and age permit, take your dog on frequent, long walks and runs.
Your 1-year-old border collie won't need the same exercise that your bulldog with arthritis needs from a five-mile run. In that situation, experts said that you would be better off taking your dog on four 15-minute walks each day. Hide sweets and food inside their toys to stimulate their minds.
Although many people would like their dog to live as long as Bobi, who Guinness claims to be the oldest dog ever recorded, experts stressed that the emphasis should be on providing dogs with the highest quality of life. Olstad told The Post that life expectancy is not a binding agreement.
"My role as a veterinarian is not to extend your dog's life if it reduces their quality of life," Olstad added. "I care much more about their happiness than their longevity."
Try to look at your dog as an individual and not focus on its life expectancy. Hey, I heard that someone's Great Dane survived to be 15 years old! I have some [customers] that claim that. (Great Danes live 8 to 10 years on average.) If your expectations aren't handled, that could be incredibly difficult.
How Old Is Bobi Dog?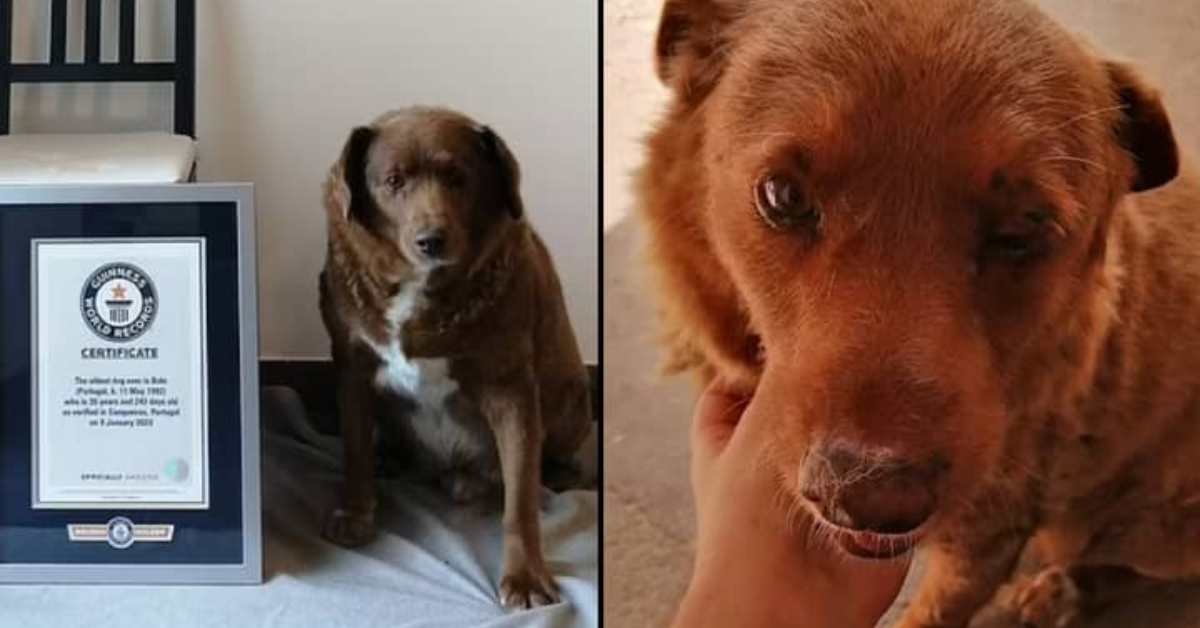 Bobi is a 30 year and 268 days old Rafeiro do Alentejo from rural Portugal. According to Guinness, their typical lifespan is between 12 and 14 years. Even while Bobi is generally considered a calm and well-behaved dog now, that wasn't always the case. Bobi and his three male brothers were born in May of 1992 to a hunting dog owned by the Costa family in the Portuguese village of Conqueror.
Since the Costa family already had multiple animals in their home, Leonel Costa, 38, told Guinness that his father intended to murder the four puppies.
"Unfortunately, at that time, it was considered common by older people who could not have additional animals at home… to bury the animals in a hole so they would not survive," Leonel told Guinness.
They were heartbroken when the babies died, but 8-year-old Leonel noted that the family dog, Gira, who had given birth to the puppies, kept returning to the woodshed where they had been born. Following Gira one day, the kids found Bobi hiding out in a pile of logs, having escaped a terrible destiny.
Continue visiting our leedaily.com to read more articles of this type, and don't forget to leave your thoughts in the comment section.