Reality shows are made to help us forget about our lives, which is why they are always popular. When you watch a reality show, it's almost like seeing a different version of how life could be. There's no script, just people going about their daily lives and trying to figure out what's going on. It's a popular category of TV, from highbrow to lowbrow. 
So friends, in this article we will talk about the return of Tom Cavanagh in 'Blue Bloods' after a decade. We have some exclusive details for you, so keep reading the article, I hope you will enjoy.
For a show like Blue Bloods that has been on for a long time, guest actors tend to come and go. The show is about the Reagan family, which is mostly made up of people who work in law enforcement. Assistant District Attorney Erin (Bridget Moynahan), Police Officer Jamie (Will Estes), Commissioners Henry (Len Cariou) and Frank (Tom Sellick), and Detective Danny (Donnie Wahlberg) all work in different parts of the U.S. legal system.
The lore of Blue Bloods has grown a lot as it has gone on for more than 13 seasons and looks at different parts of each Reagan's work and personal life. In order to do this, a lot of guest stars play different characters who have different relationships with the Reagans.
In tonight's new episode, Tom Cavanagh, who plays The Flash, comes back to the show after 10 years. He plays the same role he did in Season 4, which was a long time ago. Read on to find out more about his return.
View this post on Instagram
You can also check the latest tv shows that we covered earlier:
Tom Cavanagh Makes a 10-Year-Long Awaited Return to 'Blue Bloods'
Tom Cavanagh's first appearance on Blue Bloods was in Episode 11 of Season 4 called "Ties That Bind." He played Danny's childhood friend Michael "Mickey" Patrick, who comes back to the New York area to visit. As kids, Mickey was always getting Danny into trouble, so Frank and Henry put some space between them.
After Danny found out that Mickey had ties to a Florida crime family, Mickey's return showed that old habits are hard to break. Even though Danny gets him out of his trouble, their relationship gets worse.
We haven't heard from him in more than ten years. When Mickey and Danny last talked, Danny told Mickey to stay on the straight and narrow to stay safe.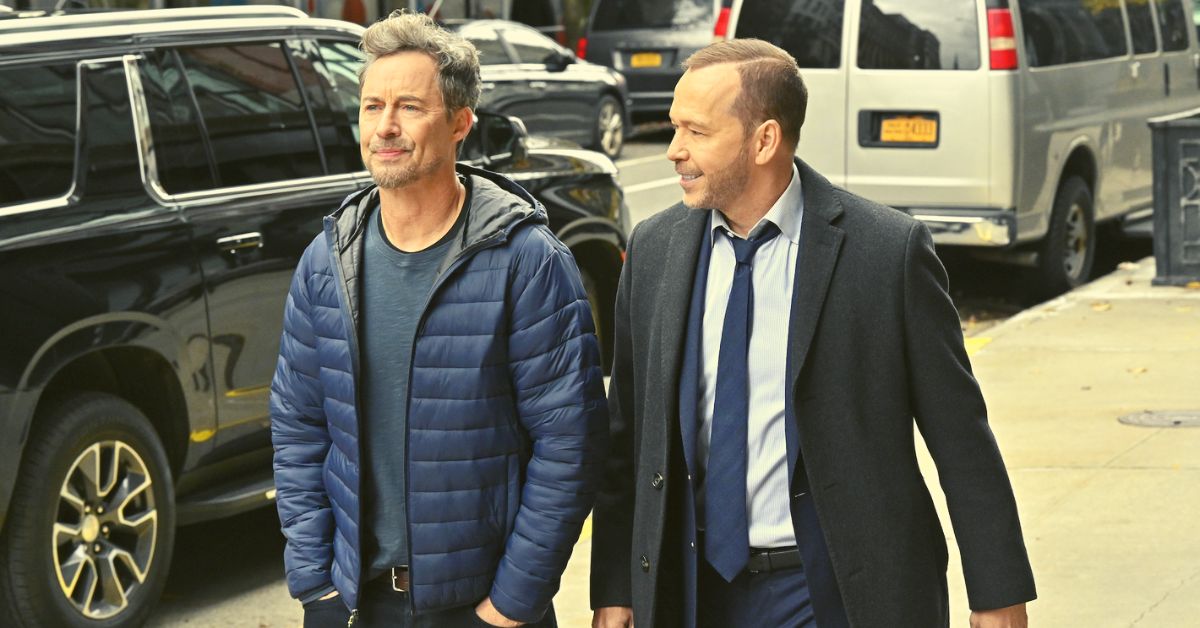 In Season 13, we'll see how that has gone over the past ten years. CBS recently confirmed that in tonight's episode, "The Big Leagues," Mickey will talk to Danny again as he looks for his missing fiancee.
Erin goes on one more stakeout before running for DA, Jamie catches a former officer committing a crime for the right reasons, and Frank has to deal with a scandalous murder confession.
As time goes on, the Reagans are focused on past hurts and their next steps in their careers. Blue Bloods gets new episodes every Friday at 10 p.m. EST on CBS.
It's a great look at what this delicious episode should be like. But be prepared, it's impossible to watch without being hungry. 
That's everything we know about it. For updates on more forthcoming shows, check out our regularly updated Website.