Joel Scott Osteen is an American lay preacher, televangelist, businessman, and author. In Houston, Texas, Joel Osteen is most known for leading Lakewood Church. Because of his fortune and widespread promotion of the "prosperity gospel," he has gained some notoriety.
His messages have drawn flak for being overly centered on personal growth and betterment. His mega-church in Houston is a 600,000-square-foot former sports arena with seating for 17,000 people.
Since 2005, Joel hasn't collected a paycheck from his church. His book advances, book royalties, calendar sales, speaking engagement fees, and other goods all contribute to his wealth.
Joel Osteen Net Worth
As of 2023, Joel Osteen has an estimated net worth of $100 million. The combined annual revenue from Joel Osteen's book sales, radio program, speaking engagements, and church collection is said to be more than $70 million.
Joel asserts that one should not feel guilty for having a lot of material wealth when questioned about his high salary. Instead, he holds that one should merely give thanks and praise to God for the prosperity that has been obtained. He says he doesn't receive payment from the church.
Joel Osteen Real Estate
Social media critics frequently bring up the fact that Joel, Victoria Osteen, and their kids reside in a 17,000-square-foot estate on the outskirts of Houston. According to reports, the Osteens bought the house in 2010 for $10.5 million.
The house is worth between $14 million and $16 million, per Zillow. They still own a former house in Houston that is thought to be worth $3 million.
Joel Osteen
Income Sources
Joel Osteen makes money through a variety of sources. He makes a living as a celebrity pastor by giving sermons at numerous congregations, including his own Lakewood Church. Millions of people throughout the world watch his church's television program, which includes his sermons and aids in his ability to make a living.
Additionally, he makes a sizable sum of money from the books he has written. It was reported that his books were best sellers. Additionally, he has played his part in a few TV episodes, which has helped him earn money.
How Much Money Does Lakewood Church Make?
In the year that ended in March 2017, Lakewood Church earned $89 million, according to a Houston Chronicle article. Less than 1% of its budget was allocated to charity purposes, and more than 90% of that money was raised from church members.
The Early Life of Joel Osteen
On March 5, 1963, in Houston, Texas, Joel Scott Osteen was born. He is one of Dolores Pilgrim and John Osteen's six children. During Joel's formative years, the household also included Osteen's half-brother from his father's first marriage.
After graduating from Humble High School in 1981, Joel enrolled at Oral Roberts University in Tulsa, Oklahoma, to study radio and television communications. Osteen failed to earn a degree.
Joel Osteen's Career Journey
Joel's father, a Southern Baptist minister, left him the Lakewood Church and its television ministry. He created the Lakewood television program and for 17 years oversaw the production of his father's TV sermons. His father John passed away after a heart attack in January 1999.
Joel, who had received very little formal religious instruction, took over John's position as a pastor and televangelist two weeks following his father's passing. The NBA Houston Rockets' previous home, the Compaq Center, was purchased by Lakewood in 2003.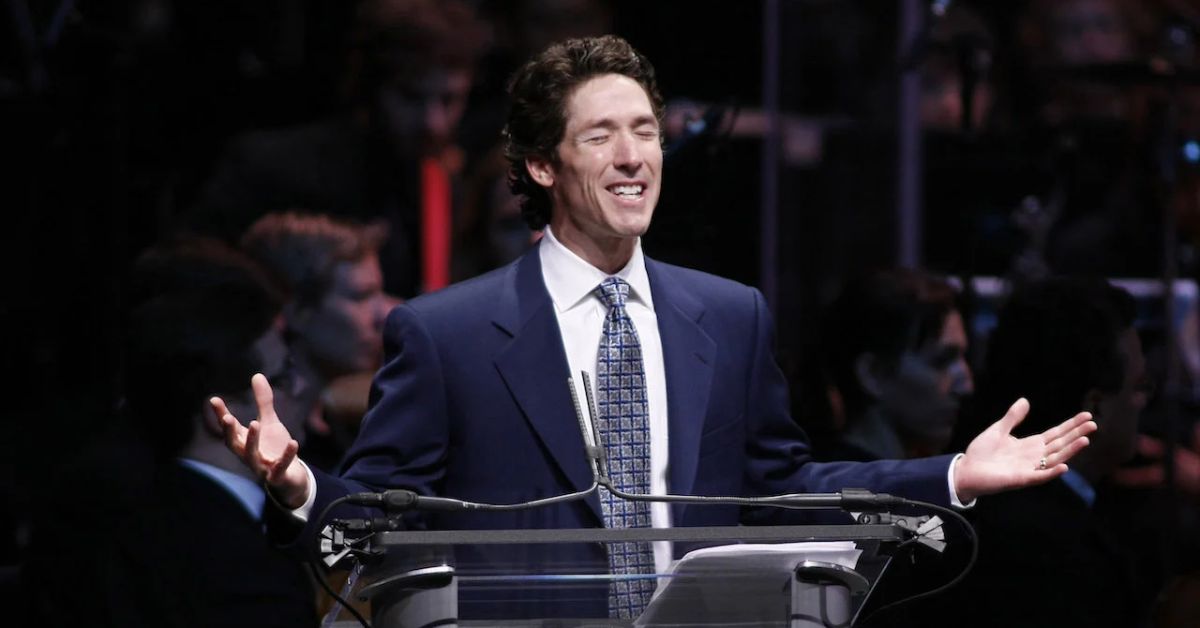 The 15-month project cost more than $105 million. In addition to notable visitors including Speaker of the House Nancy Pelosi and Texas Governor Rick Perry, 56,000 people attended their grand opening. Osteen was included in Barbara Walters' list of the 10 Most Fascinating People in 2006.
By 2008, more than 100 nations were watching the church's weekly service on TV. In 2010, President Barack Obama welcomed Joel and his family to the Easter luncheon that was held at the White House. Since then, the Lakewood Church broadcast has rapidly expanded and is now available in 100 nations.
Joel has increased the reach of the TV ministry and the church internationally. Every week, the church receives more than 50,000 visitors. An average of 7 million people each week and 20 million per month watch Osteen's weekly TV sermons.
He doesn't have a formal degree, but with the help of his father, he has perfected his preaching abilities. When it comes to preparing for his sermons, Osteen memorizes his remarks and then records himself speaking.
According to Osteen, he strives to teach biblical ideas in an easy-to-understand manner, emphasizing the importance of love and having a positive outlook.
Why is Lakewood Church Criticized for Lack of Action?
Osteen faced harsh criticism in August 2017 for failing to make Lakewood Church available as an emergency shelter in the immediate wake of Hurricane Harvey. The 606,000-square-foot structure, which was formerly a basketball arena, was constructed.
Osteen refuted the announcement by claiming that the church had never closed, despite initial posts from the organization claiming that the structure was useless due to heavy flooding.
On the evening of August 28, Lakewood announced that they will be open at noon the next day as a refuge for victims and first responders. The following year, Houston Mayor Sylvester Turner declared a day to recognize Osteen and Lakewood Church's support of the city's reconstruction efforts.
The mayor reported that 2,500 volunteers from Lakewood Church's membership assisted more than 1,150 Houston families and donated $1.1 million for reconstruction materials.
Have a look at some of the latest trending articles:
Joel Osteen's Personal Life
On April 4, 1987, Osteen married Victoria IIoff, a co-pastor at Lakewood Church. The couple is the parents of two kids. Both of Osteen's younger sister and siblings work full-time in the ministry.
Osteen often stays away from speaking on divisive and political topics like gay marriage and abortion, but he has said that the church can occasionally focus too much on one issue to the exclusion of others. He's made it clear that he disapproves of homophobia.
Additionally, Osteen has declared his support for Israel. The American Dollar, a band, sued Osteen and Lakewood Church in 2011 for copyright infringement. A judge decided in Osteen's favor.
We encourage you to visit Leedaily.com regularly for updates.
Frequently Asked Questions
Why is Joel Osteen so famous?
Joel Osteen is an American televangelist, theologian, speaker, and author who was born on March 5, 1963, in Houston, Texas. His best-selling books and straightforward, encouraging sermons have won him millions of fans.
Who owns Joel Osteen church?
The founder of Lakewood Church, John Osteen, has written 45 books as well as a large number of educational resources and audiotapes.
What was the money found in Joel Osteen's church wall?
A $20,000 incentive is given to the plumber who found the money in Joel Osteen's Lakewood Church's wall. The stolen checks and $600,000 in cash were taken from a church safe in March 2014, according to the police.