Lil Wayne is an American rapper, singer, songwriter, and record executive. Throughout his career, the artist has amassed a long list of identities, including Birdman Jr., Young Tune, Dr. Carter, Weezyana, Tunechi, and innumerable others.
Whatever you choose to call him, one thing is certain: he has achieved enormous success. He has earned countless accolades, sold more than 100 million records worldwide, and even overtook Elvis Presley in terms of the number of Billboard Top 100 appearances.
He gained the knowledge he needed to launch his own record company, Young Money Entertainment, as one of the best-selling musicians in music history.
Dwayne Michael Carter Jr., better known as Lil Wayne, secured a contract with Cash Money Records when he was just nine years old. After performing with The B.G.'z and later the Hot Boys, he went solo and issued his debut album, "The Block Is Hot," in 1999.
The record achieved Platinum status, launching a very lucrative solo rap career that has since expanded. The summer of 2011 saw the release of his album "Tha Carter IV," which has now sold 3.5 million copies.
Lil Wayne Net Worth
As of 2023, Lil Wayne has an estimated net worth of $170 million, making him one of the richest rappers in the world, He first entered the mixtape industry as a teenager and started performing extreme hip-hop. Wayne primarily earns money from his songs and concerts.
From the sales of several albums, mixtapes, and compilation albums, he has grossed $21 million. The rapper has won multiple Grammy Awards, with albums that have sold millions of copies.
He does up to 50 gigs a year for an average of $600,000. Between 2008 and 2009, Wayne's Tha Carter III tour brought in an estimated $42 million.
How Does Lil Wayne Spend His Money?
Wayne invested $11.6 million in a waterfront house on an island in Miami that year. He then invested millions of dollars in the property, including, most notably, a shark lagoon and a skate park on the roof. In 2015, he put the house up for sale for $18 million, eventually lowered it to $12 million, and then accepted $10 million in June 2017.
This 20,857 square foot mansion is situated on the Miami Beach private island known as La Gorce. It has three levels, an elevator, a pool, and a private dock. It also has nine bedrooms and nine bathrooms.  In the past, Lil Wayne had a New Orleans condo with a recording studio.
Lil Wayne spent $16.75 million in December 2018 purchasing a brand-new island home in Miami. A developer who paid $4.4 million for the 23,000-square-foot lot in 2013 constructed the house on spec. In September 2022, Lil Wayne put this house on the market for $29.5 million.
The Early Life of Lil Wayne
Dwayne Michael Carter Jr., aka Lil Wayne, was born in 1982. Even though Carter was raised in the low-income Hollygrove district of New Orleans, his abilities were soon recognized. The youngster joined the drama club and was enrolled in the gifted program at his elementary school when he was in first grade.
Carter wrote his first rap song when he was eight years old, and a year later he caught the notice of Bryan Williams, also known as "Birdman," who ran Cash Money Records and was Lil Wayne's first shot at success.
Carter sent voicemails with his freestyles on Birdman's answering machine, which persuaded Williams to give the youngster a chance. Lil Wayne's future professional focus was music after he made appearances in several songs released by the Cash Money Label.
Carter was 12 when tragedy struck. He used a 9mm pistol to shoot himself in the chest, and an off-duty police officer drove him to the hospital for a potentially fatal wound. Since then, he has acknowledged that this was a suicide attempt motivated by his mother's opposition to his rapping profession.
The Breakout Debut of Lil Wayne
When Lil Wayne joined the band Hot Boys in 1997, his career got going. The trio enjoyed significant success, frequently landing in the top five on the R&B/Hip-Hop Billboard. With the release of his debut album "Tha Block is Hot" in 1999, Lil Wayne, then just 17 years old, was prepared to begin a solo career.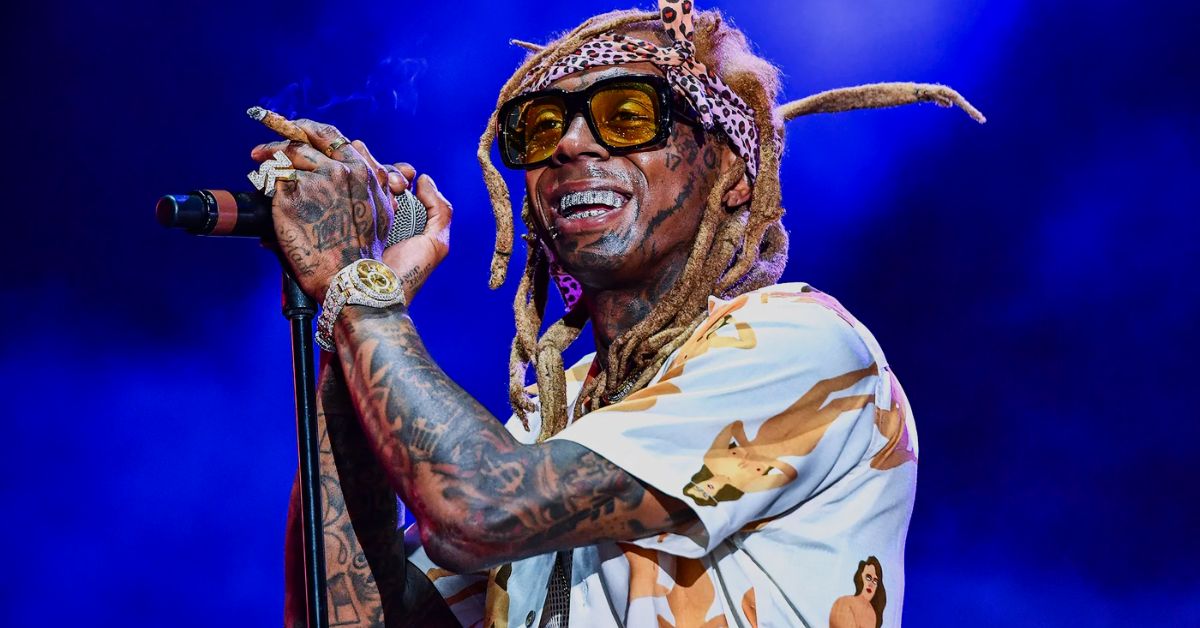 While his initial album undoubtedly made him famous, his subsequent two albums (Lights Out and 500 Degreez) did not build upon this early success, putting him in danger of slipping under the public's notice.
The Mainstream success of Lil Wayne
When "Tha Carter" was released in 2004, everything changed. When compared to the follow-up album ("Tha Carter II") released a year later, this time in Lil Wayne's career was a significant advancement. As he developed his signature dreadlocks, his songs became more complex and mature, and his persona started to take shape.
An especially notable high point in this era was the smash song "Fireman." The rapper's next two years were somewhat fruitless, but he did appear on many songs by other musicians, including Fat Joe, Wyclef Jean, and Ludacris. In 2008, Lil Wayne released "Tha Carter III," his retaliation album.
On this album was "Lollipop," one of Lil Wayne's all-time most popular tracks. The debut of "Tha Carter IV" marked Lil Wayne's next significant accomplishment in 2011. "Tha Carter V" was finally released in 2018 after a further lengthy wait for similar levels of popularity.
The rapper has said that "Tha Carter V" was his final album in several interviews. He has said he wants to retire and spend more time with his family.
You may also look at other American rappers' net worth by clicking here.
Lil Wayne Love Life
Carter gave birth to Lil Wayne's first of four children in 1998 when she was 16 years old. Although Toya Johnson, the mother of the kid, and Lil Wayne were wed, they split up in 2006. The rapper and the baby's mother, a radio host, welcomed the boy into the world together in 2008.
Son was given the name Dwayne III. He had a second child in 2009 with Lauren London, an actress. In 2009, Nivea, a musician, gave birth to another son.
Frequently Asked Questions
How much did Lil Wayne pay cash money?
Lil Wayne's two legal disputes with Birdman, Cash Money Records, and Universal Music Group have been resolved. Wayne will receive more than $10 million from Universal, and he will no longer be connected to Cash Money, according to The Blast, who received the court filings.
Did Lil Wayne sell 1 million copies?
Lil Wayne's Tha Carter III, the first album to accomplish so since 50 Cent's The Massacre in March 2005, has sold more than a million copies in a single week (precise figure: 1,005,545), as several had likely expected it would.
Does Lil Wayne have a diamond record?
For his big hit "Lollipop" featuring Static Major, which sold more than a million albums in a week after its release, Lil Wayne received his first diamond certification, and as a result, the musician is truly living the dream.