So friends, in this article we will talk about Leonardo DiCaprio's New Girlfriend. We have some exclusive details for you, so keep reading the article, I hope you will enjoy it.
Pictures of Leonardo DiCaprio at a party with 19-year-old Israeli model Eden Polani have started a new rumor that he is dating a woman much younger than he is.
Now, people on social media have given the story a strange new twist by comparing the alleged 29-year age gap between DiCaprio and Polani to the age gap between Pedro Pascal and Bella Ramsey, who played his co-star in The Last of Us.
Neither DiCaprio nor Polani has said for sure that they are together. People have said that the star of "Don't Look Up" has never been seen with a woman over the age of 25. But people on Twitter have been sharing photos of Pascal, who is 47, and Ramsey, who is 19, to show how big the age gap is.
Pascal plays Joel in the popular HBO show The Last of Us. His job is to protect a young girl named Ellie (played by Ramsey) as they try to get to safety in a post-apocalyptic world where people infected with a fungus become violent as they try to spread it.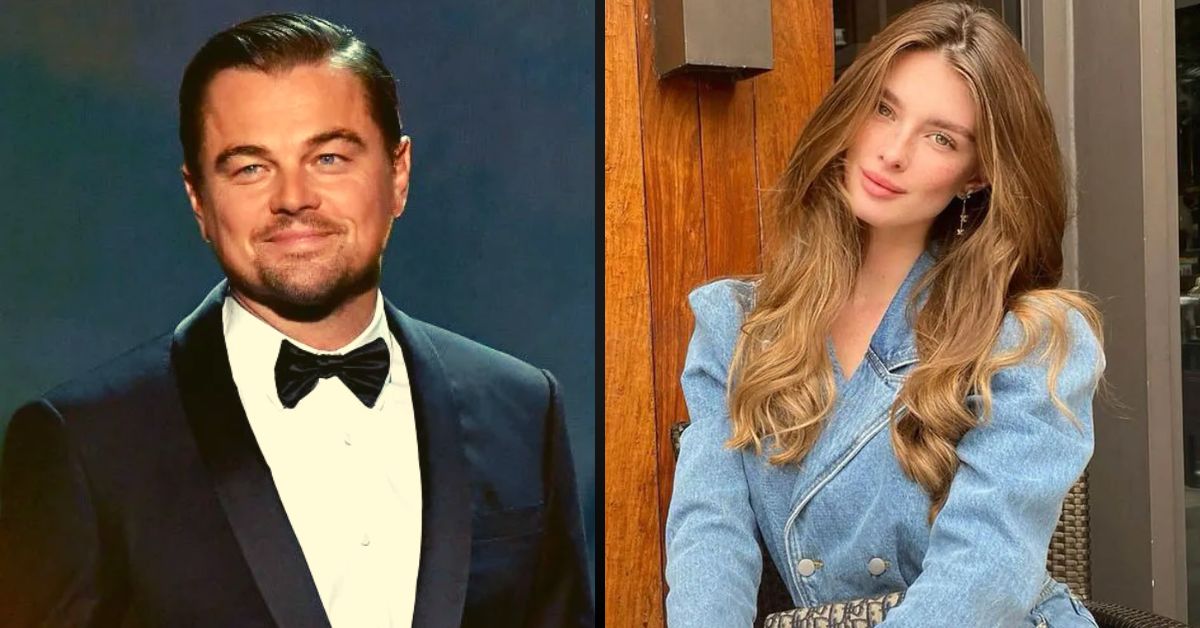 Have a look at some of the latest trending news:
Their age difference makes it even clearer that Joel is like a father to Ellie. Some Twitter users called the age gap between DiCaprio and Polani "gross" and "awkward" and compared it to the one between Pascal and Ramsey.
One person wrote, "The ick is at an all-time high," wrote one person, while another said they "nearly spat out my drink" when they saw how different the two relationships are, even though they have the same age gap.
A third said,  "As a rule, if you're old enough to remember 9/11 you cannot date someone whose school years were interrupted by Covid."
DiCaprio was seen out with Polani last week at the party for Ebony Riley's new EP. He was once in a relationship with Victoria Lamas, a model who is 23 years old. The last time he was seen with her in public was in December.
Lamas is the daughter of actor Lorenzo Lamas. In December, she told the New York Post that she was "smitten" by DiCaprio but insisted that they are just "friends" and not in a serious relationship.
Leonardo DiCaprio is under fire from left wing loons for having a 19 year old girlfriend. But if he flipped to trans and dated a 19 year old dude, these same people would call him brave: https://t.co/d7m67LMJIh

— Clay Travis (@ClayTravis) February 7, 2023
The Oscar-winning actor broke up with his girlfriend of four years, Camila Morrone, in June of last year, just after she turned 25.
Fans joked on social media that the relationship was about to end when they found out she turned 25 last year. This led to rumors that the two had broken up in August. The Independent has asked DiCaprio's agent for a response.
When someone is dating, they are actively looking for romantic relationships with different people. People often say that two famous people who are not married are "dating" when they are seen together in public.
This means that they were seen together in public, but it's not clear if they're just friends. Hope you like the information, Keep in touch with leedaily.com for more Celebrity News, and don't forget to share your thoughts in the comments section.