Burt Bacharach died at the age of 94. The famous musician was known for his orchestral pop style, which was heard in songs like "I Say a Little Prayer."
His publicist said that the musician died at his home in Los Angeles on Wednesday, February 8. Bacharach's death was a natural one.
The pianist won six Grammys and three Oscars for his work on the soundtracks of the movies Arthur and Butch Cassidy and the Sundance Kid. He also did the music for the movies Alfie and What's New Pussycat, both starring Michael Caine.
Bacharach was a very productive composer. He and Hal David, who wrote the lyrics, wrote music for artists like Dionne Warwick, Dusty Springfield, Cilla Black, and Tom Jones. Their music was also played by Elvis Presley, The Carpenters, and The Beatles.
"Raindrops Keep Fallin' on My Head" (1969), "(They Long to Be) Close to You" (1970), and "That's What Friends Are For" are some of Bacharach's most well-known songs (1986). "The Look of Love," which he also wrote, was in the 1967 movie Casino Royale.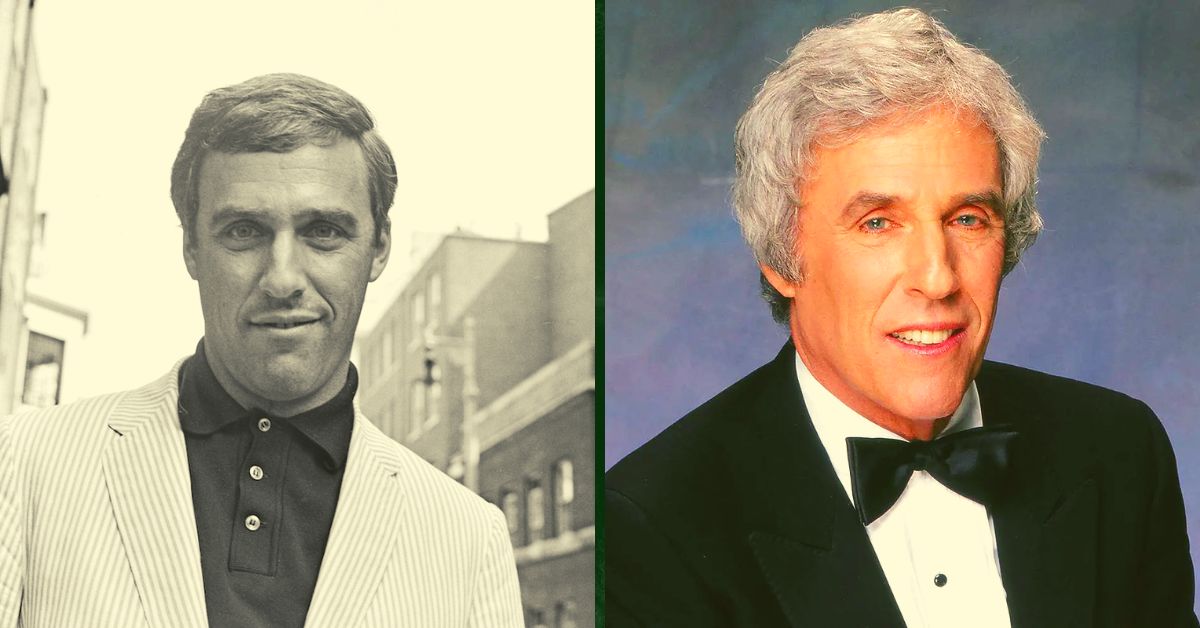 Check out some other new content we've published:
Warwick told Vulture in 2022 about their working relationship,
"Burt approached me and asked if I would be interested in doing demo records and more background work on songs he would be writing with a new songwriting partner named Hal David. And I said, "As long as it doesn't get in the way of my schooling. My mother would kill you and me if it did, so let's make that clear right away."

"And that's how we kind of got together. Burt, Hal, and I grew into what came to be known throughout the industry as the triangle marriage that worked. We each felt that we had something to offer and made it all work together. But musically, of course, Burt's musicianship is – I don't think anybody can surpass it."
Bacharach was born in Kansas City, Missouri. As a child, he listened to jazz artists like Dizzy Gillespie and Count Basie, whose music influenced his own.
In 1950, he was sent to Germany to serve in the U.S. Army for two years. During that time, he played piano in officers' clubs.
Before he met David, he worked as an arranger and conductor for Marlene Dietrich's nightclub shows for a year.
Marty Robbins' version of "The Story of My Life," which gave him his first big hit with David, came out in 1957.
Bacharach had four marriages. His first marriage was to Paula Stewart in 1953. He was married to actress Angie Dickinson for 15 years, from 1965 until 1980, when they split up.
#RIP Burt Bacharach. Thank you for a lifetime's worth of memorable raindrops…https://t.co/yOcKUxOIBG

— Bear McCreary 🐻🎶 (@bearmccreary) February 9, 2023
In 1982, he married Carole Bayer Sager, a lyricist with whom he had worked on Arthur. His last marriage was to Jane Hansen. Bacharach had three kids: Oliver, Raleigh, Christopher with Hansen, and Nikki with Stewart. Nikki died by suicide in 2007.
Bacharach told AP in 2018 about his career, "Music softens the heart, makes you feel something if it's good, and brings out feelings you might not have felt before.
"It's a very powerful thing if you're able to do to it if you have it in your heart to do something like that."
Bacharach had a cameo in the 1999 Mike Myers movie Austin Powers 2 with Elvis Costello. He sang "I'll Never Fall in Love Again" in that movie.
Tim Burgess, a musician, wrote on Twitter about Bacharach:  "One of the greatest songwriting legacies in the history of ever. Farewell Burt Bacharach, you were a king."
Simply Red's Twitter account wrote: "Farewell Genius… RIP."
DJ Tony Blackburn said, "How sad that Burt Bacharach has passed away, I loved his music more than any other composer. RIP and thanks for the hours of pleasure listening and playing your very special music."
Keep in touch with leedaily.com for more updates.