Finally, Joe Goldberg will be making a comeback! Tomorrow, Penn Badgley will return as everyone's favorite serial killer Joe, who now resides in London and goes by the name Professor Jonathan Moore. But what time does Netflix release You season 4 part 1?
The fourth season of You will be released in two parts, just like Stranger Things 4. The first five episodes of the season will make up Part 1, while the remaining five will make up Part 2 on March 9. After the first five episodes, viewers may anticipate being left on a terrifying cliffhanger.
On February 9, You season 4 part 1 will be available globally on the streamer. The series will be available on Netflix at midnight Pacific Time, as usual.
However, depending on where you reside in the world, you won't necessarily be able to see all the new episodes at the same time on your individual Netflix account. So that you know exactly when to stream You season 4 part 1, here is a useful list of release times.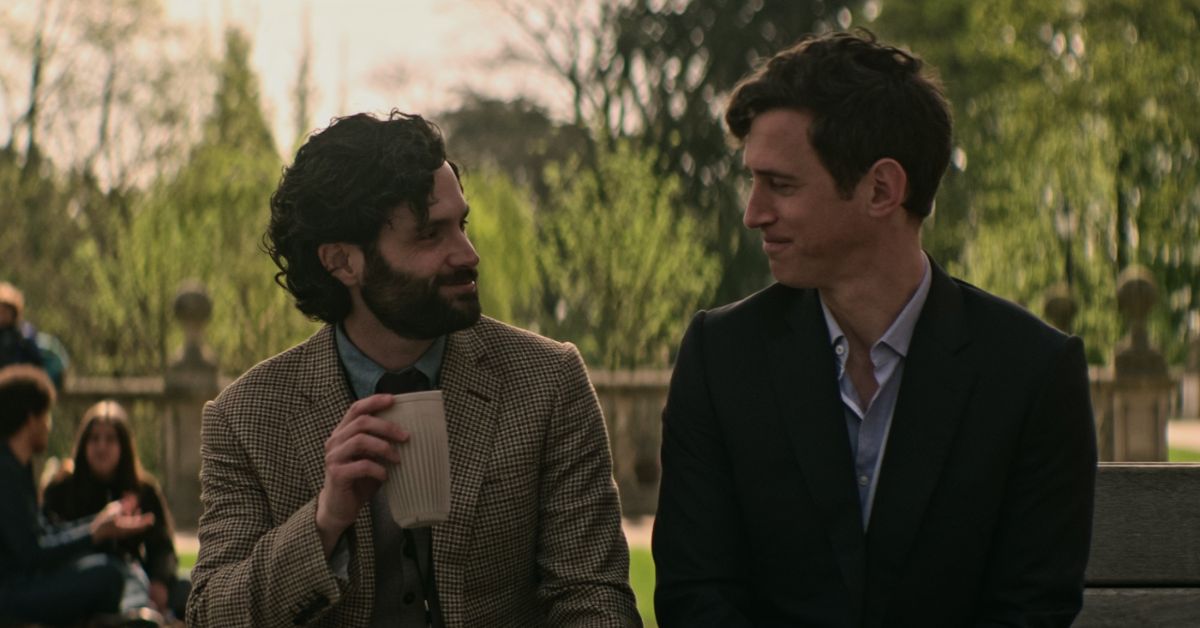 You Season 4 Part 1 Release Date
The first episode of You Seasons 4 will be made available on Thursday, February 9 at midnight Pacific Time (PT). Your location in the world and the time zone you reside in will determine the precise time it is launched in your nation.
Here are the times for the release of You season 4 part 1 in a few significant time zones, nations, and cities:
United States (PT) – 12:00 AM
United States (ET) – 03:00 AM
Canada – 3:00 AM (Toronto), 12:00 AM (Vancouver)
Brazil (Rio De Janiero) – 5:00 AM
United Kingdom (GMT) – 8:00 AM
Europe (Central European Winter Time) – 9:00 AM
Europe (Eastern European Winter Time) – 10:00 AM
South Africa (Cape Town, Central Africa Time) – 10:00 AM
India (New Delhi) – 1:30 PM
Indonesia (Jakarta) – 3:00 PM
Philippines (Manila) – 4:00 PM
Hong Kong – 4:00 PM
Singapore – 4:00 PM
Australia – 4:00 PM (Perth), 7:00 PM (Sydney)
Japan (Tokyo) – 5:00 PM
New Zealand (Auckland) – 9:00 PM
When Are You Season 4 Part 2 Released?
On March 9, 2023, the final five episodes are supposed to air.
You Season 4 Trailer
You Season 4 Part 1
What Happens in You Season 4 Part 1?
After the dramatic events of You season 3's finale, You season 4 part 1 continues. In search of Marienne, who relocated to Paris in the final episode, Joe has completely deserted Madre Linda and the United States.
Here are some of the most popular seasons:
Season 4 indicates that Joe has now relocated to London and has become friends with a group of affluent, entitled, and privileged "douchebags" while still pursuing Marienne. He now goes by the name Professor Jonathan Moore, but his infamous past as Joe Goldberg still haunts him.
The member of that friendship group who lives across the street from Joe, Kate, is also shown to be Joe's current obsession in the trailer.
We also learn that You season 4 will include a murder mystery, with the first five episodes concentrating on the identity of the "Eat The Rich Killer." The roles are reversed as Joe begins to experience stalking by an unknown person.