Demon Slayer, a Shounen anime that came out in 2019, was a huge hit all over the world. After Season 1's 26 episodes came out, both fans and critics liked the high-quality animation and the way the story moved.
After their first big hit, the animation studio Ufotable made a big-budget movie and a second season of the anime. They are now getting ready for the third season.
Kimetsu no Yaiba: Katanakaji no Sato-hen, or "Demon Slayer: Swordsmith Village Arc" in English, is the official name for the third season. If you want to learn more, here's what we know so far about the next season.
Demon Slayer Season 3 Leaked Clips
The Demon Slayer: Kimetsu no Yaiba video was posted to the Shonenleaks Twitter account. Episodes 10 and 11 of the Entertainment District arc plus the longer version of episode 1 of the Swordsmith Village arc make up the feature-length theatrical release "To the Swordsmith Village."
Following the passing of Upper Moon Six, Daki, and Gyutaro, the clip presents the remaining Twelve Kizuri of Kibutsuji Muzan. Upper Rank Two: Doma is shown provoking Upper Moon Three: Akaza by saying something arrogantly, which leads to the former hitting the latter.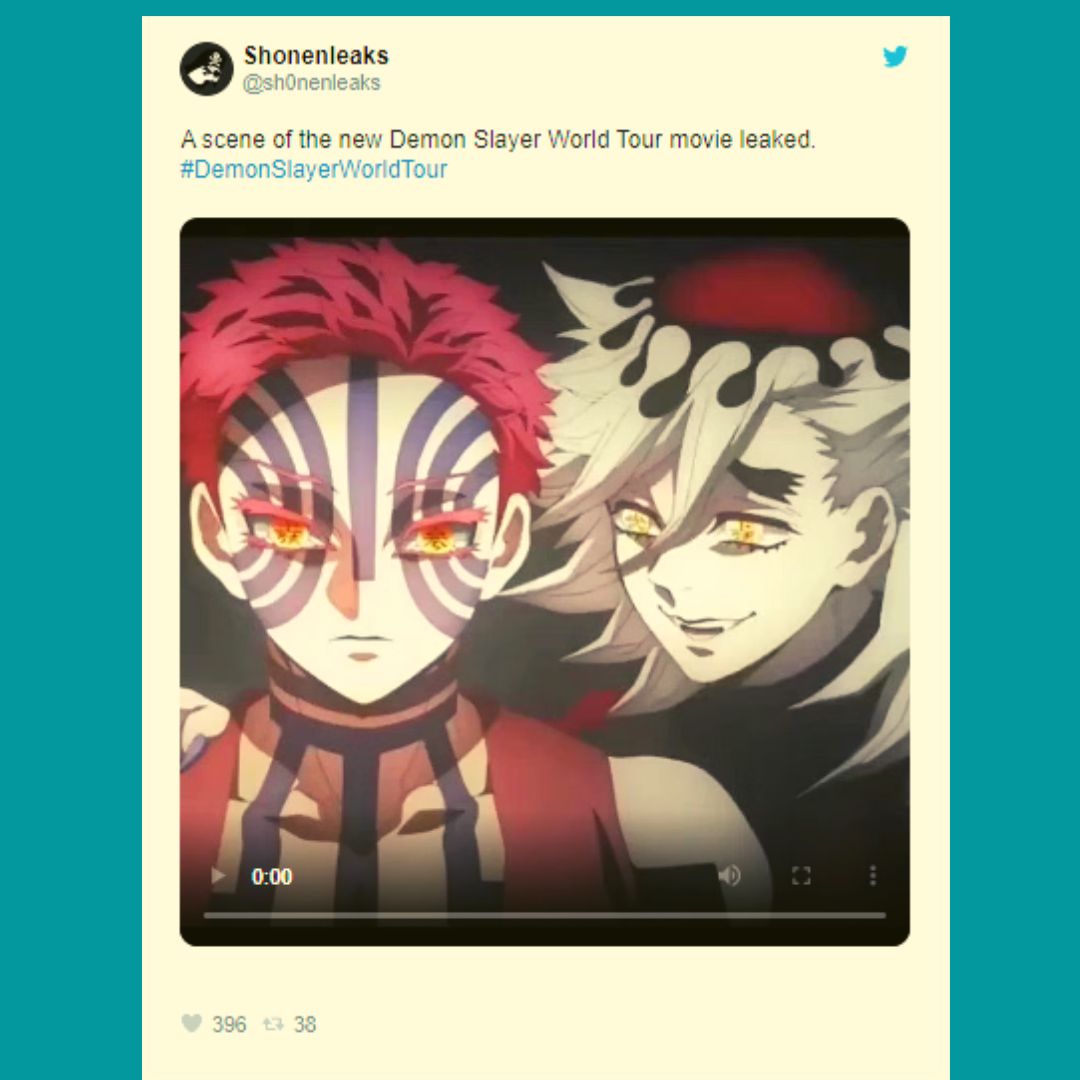 The two primary villains of the Swordsmith Village arc, Upper Ranks Four Hantengub, and Five Gyokko, are also introduced to the audience. Other demons in the clip include Upper Rank One: Kokushibo as well as Nakime, who resides in Muzan's Dimensional Infinity Fortress.
Additionally, viewers from all across the world have praised the new season's animation, tweeting about how stunning the scenes appear and feel. The use of camera movements to highlight various areas of the Infinity Castle was well-received by the audience, with immersion serving as the primary discussion topic.
Another footage from the upcoming season that has been leaked shows Kibutsuji Muzan in a new outfit, experimenting with demon blood, and mentions Gyutaro.
Recommended for you:
Demon Slayer's animation quality has always been exceptional, but with season 3, Studio Ufotable has truly outdone itself. It will be fascinating to watch strong demons like Gyokko and Hantengu in action in the Swordsman Village arc given the animation quality and CGI use. Along with Kamado Tanjiro, Agatsuma Zenitsu, and Nezuko, Love Hashira Mitsuri Kanroji and Mist Hashira Muichiro Tokito will be seen facing off against them.
With the new season growing more popular every day, the tremendous anticipation on Twitter is not showing any signs of a slowdown. The Mugen Train movie's previous records are sure to be broken by Demon Slayer: Kimetsu no Yaiba's "To the Swordsmith Village," which will make Demon Slayer season 3 Studio Ufo table's best effort yet.
Shonenleaks Account Deleted
Shonenleaks' Twitter account was suspended, as he posted some leaked videos of Demon Slayer season 3.
RIP SHONENLEAKS pic.twitter.com/XDlwhXyVE2

— One Punch Man (@Everything_OPM) December 23, 2022
Here Are Some Fan's Reactions on Shonenleaks Deleted Account! 
Bruhh, reason?

— RedWizardM (@RedWizardM) December 23, 2022
Yo even the one punch man official Twitter account came and said chill out it's just false rumors

— LOUAY (@LOUAY54299734) December 23, 2022
Eh i guess he said too much huh

— Verdun (@AngelFromHell53) December 23, 2022
Demon Slayer Seasons 3 Watch Time
Shueishaleaks reveals that: Episode 1 will be 60 minutes long, and episode-1 will cover chapters 98-100. Swordsmith Village Arc will cover chapters 100-127 of the manga!
DEMON SLAYER SEASON-3:

• Episode-1 will be 60 minutes long, and episode-1 will cover chapters 98-100

• Swordsmith Village Arc will cover chapters 100-127 of the manga! pic.twitter.com/nU0djgQhme

— Shueishaleaks (@shueishaleaks) February 8, 2023
That's everything we know about it. For updates on more forthcoming shows, check out leedaily.com.