Google Doodle is honoring the life of Mama Cax today. Cax was a beauty model and influencer who was Haitian-American and had a fake leg. She fought hard for the rights of people with disabilities and questioned why they weren't more common in the beauty and fashion industries.
Mama Cax died in London in 2019 when she was 30 years old. Cax was 14 when she was told she had cancer in her bones and lungs. After a failed hip replacement surgery when she was 16, Cax had to have one of her legs cut off.
But Mama Cax did everything she could to make a living in the beauty industry. She became a strong supporter of people with disabilities because she would show off her artificial leg in fashion shows.
How Did Mama Cax Die?
Mama Cax died in London in 2019 after being in the hospital for a week. The reason she died was soon made known to the public. According to news reports, Cax had a terrible stomachache and later found out she had several blood clots in her lungs.
When Cax died, she was 30 years old. Cax was a strong supporter of self-love, and she started making bold fashion statements. She often decorated her artificial leg and showed it off with pride at fashion shows.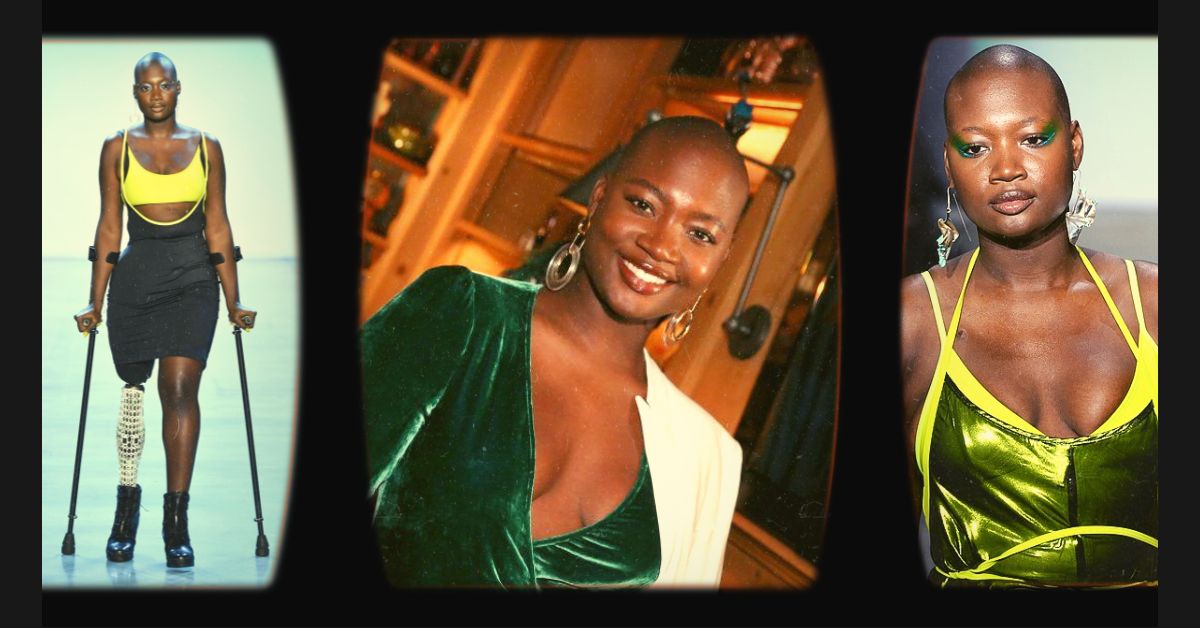 Have a look at some of the latest trending news:
Exploring Mama Cax's Cause of Death
Mama Cax spent a week in the hospital before passing away on December 20, 2019, according to a statement from her family that was released on Instagram. She was 30 years old.
She wrote on Instagram a week prior to her death that she had severe abdominal pain," and had been "rushed to the emergency room."
She claimed that at first, medical specialists assumed it was simply inflammation. She had "several blood clots" in her knee, thigh, belly, and close to a filter in her lungs the following morning, so it "got worse."
View this post on Instagram
As part of her cancer treatment when she was a teenager—about which more below—doctors had implanted the filter there. She continued, "Unfortunately," "flying puts me at risk of a pulmonary embolism."  She had so made the decision to continue being grounded until after Christmas.
The person who altered Mama Cax's Wikipedia entry, which states that pulmonary embolism was the cause of death, appears to have been perplexed by this.
No official reports make this assertion. But blood clots can be lethal. Additionally, a blood clot that has "traveled from a deep vein to a lung" is known as a pulmonary embolism. Mama Cax passed away on December 16, 2019, at the Royal London Hospital.
Mama Cax's Major Achievements: From Struggles to Success
Mama Cax used her own story to start a positive movement for diversity and better representation of people with disabilities in the fashion industry. Cax modeled for luxury brands like Rihanna's Fenty, Tommy Hilfiger, and Sephora. In 2018, Teen Vogue's cover was all about her.
Cax is a model, but she also has a BA and an MA in international relations, and she worked for the mayor of New York City while she was in school.
Keep in touch with leedaily.com for more Celebrity News, and don't forget to offer your thoughts and prayers for Mama Cax in the comments section.
Frequently Asked Questions
What happen to Mama Cax?
Mama Cax's life was cut short tragically by health problems in 2019. People remember the model and activist for changing the way people thought about what people with disabilities should be like or how they should look. Today's colourful Doodle art shows how colourful her life is.
Why is Google celebrating Mama Cax?
With Black History Month and the start of New York Fashion Week 2023 on Friday, today's Google Doodle honours Mama Cax, who made her debut at New York Fashion Week 2019 on this day, February 8, four years ago. Mama Cax was a role model for body positivity because she was a model who had lost a leg.
Who is Momo in Google Doodle?
Momo is a Black Cat character who has been in several Doodles. She is based on a real cat named Momo who was born on April 15, 2010, and was owned by former Doodler Juliana Chen. She now lives with someone who goes by the name "Sid" or "getblonked."