One of the hardest things we have to deal with is death. With a heavy heart, we announce that over 16,000 people were killed in Turkey-Syria Earthquake, Workers From All Over the World Come to Help in a Crisis Zone. Check out all the Exclusive details below.
Rescuers from Turkey and Syria, and more and more from all over the world as help from other countries comes in, have been looking through the rubble for survivors since early Wednesday morning.
Elon Musk Promises That Twitter Access in Turkey Will Return Soon
In a tweet, Twitter CEO Elon Musk said that the Turkish government has told Twitter that access will be "re-enabled shortly."
Netblocks, an internet watchdog, said that Twitter was shut down in Turkey on Wednesday, two days after a big earthquake that killed more than 15000 people in southern Turkey and northern Syria.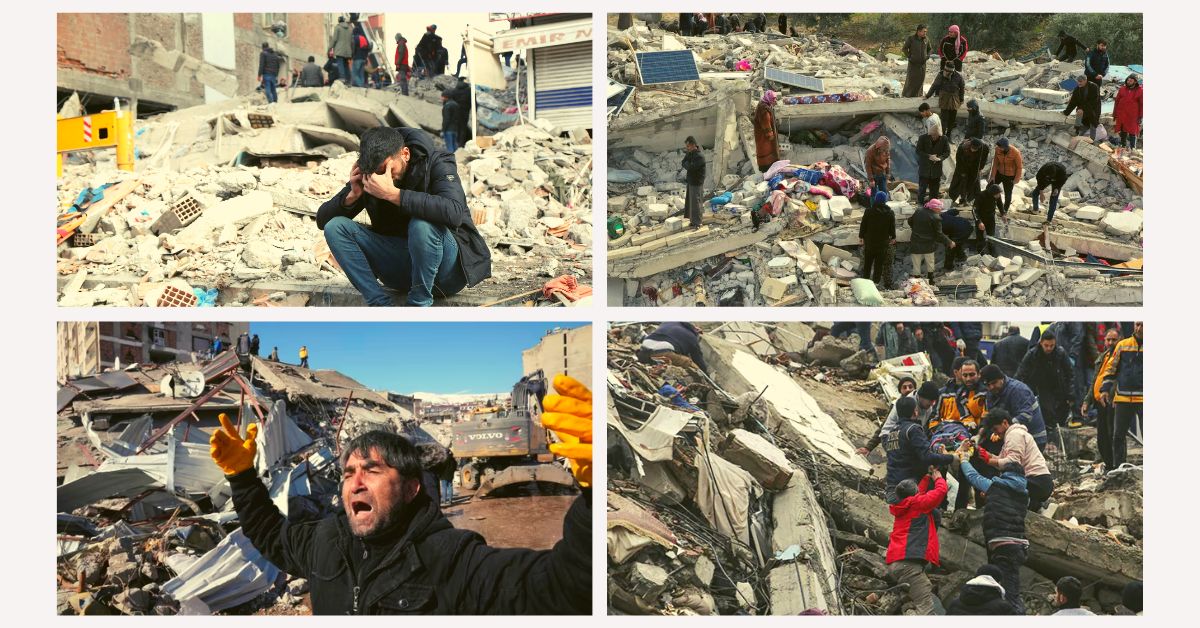 Have a look at some of the latest trending news:
16,000 Deaths Confirmed
Officials say that so far, the number of people who have died in the two countries is close to 16,000. Thursday, Recep Tayyip Erdogan, the president of Turkey, said that the number of deaths in the country had gone over 9,000.
The Syrian Health Ministry said that more than 1,200 people have died in government-controlled areas. The White Helmets, a group of volunteer first responders in rebel-held areas of Syria's northwest, said at least 1,600 people had died.
All the responsible people keep saying that the numbers could keep going up and that it's getting harder to find survivors under the rubble as time goes on.
The US Geological Survey said that the first 7.8-magnitude earthquake happened on Monday at 04:17 local time (01:17 GMT) at a depth of about 18 kilometers (11 miles). It hit close to Gaziantep, a city in Turkey with about 2 million people. It was followed by a tremor with a magnitude of 7.5 and a lot of aftershocks.
Along with the people who live there already, millions of people who have fled the civil war in Syria and other conflicts live in the border area.
Blinken Says the Loss of Life is 'Truly Staggering, Shocking'
US Secretary of State Antony Blinken said that over 16,000 people died in the terrible earthquake that hit Turkey and Syria earlier this week. He said that the number of deaths is "truly staggering and shocking."
Blinken said that the US has sent more than 150 people to Turkey to help with search and rescue. He also said that Washington will make more aid plans in the coming days. Foreign Minister: Turkey will open two more border gates to Syria to help with earthquake relief.
Mevlut Cavusoglu, Turkey's Foreign Minister, said that his country is working to open two more border gates to Syria so that humanitarian aid can get into that war-torn country.
"There are some difficulties in terms of Turkey's and the international community's aid," Cavusoglu said, adding, "Efforts are being made to open two more border gates."
Cavusoglu said that damage to the road leading to the Cilvegozu border gate on the Syrian side is stopping aid from getting through. The UN Security Council has said that the route can only be used for humanitarian aid.
EU Donor Conference in March
Ursula von der Leyen, president of the European Commission, said that a donor conference for international aid to Syria and Turkey in the wake of Monday's terrible earthquake has been set up for March.
On Twitter, von der Leyen wrote, "We are now racing against the clock to save lives together. Soon we will provide relief aid, together. Turkiye and Syria can count on the EU."
We are now racing against the clock to save lives together.

Soon we will provide relief aid, together.

Türkiye and Syria can count on the EU.
@SwedishPM and I will host a Donors' Conference early March in Brussels.

Let's mobilise funds globally for the affected communities.

— Ursula von der Leyen (@vonderleyen) February 8, 2023
Istanbul Stock Exchange Closes for Five Days
For the first time in 24 years, the Istanbul stock exchange said it would be closed for five days because of the damaging earthquake at the start of the week.
The last time trading was stopped at the Istanbul stock exchange was after a terrible earthquake in 1999 that killed more than 17,000 people. The Istanbul bourse said that  "increase in volatility and extraordinary price movements after the earthquake disaster."
In a statement, it was also said, "Considering the low transaction volume that does not allow efficient price formation, all trades executed in the closed markets on February 8, 2023, will be canceled."
Some politicians wanted to cancel all trades that had happened since the earthquake. Murat Bakan, a lawmaker from the opposition party, said that doing so would "protect the rights of 500,000 small investors who are under the rubble, who died or who await rescue and have no access to the internet."."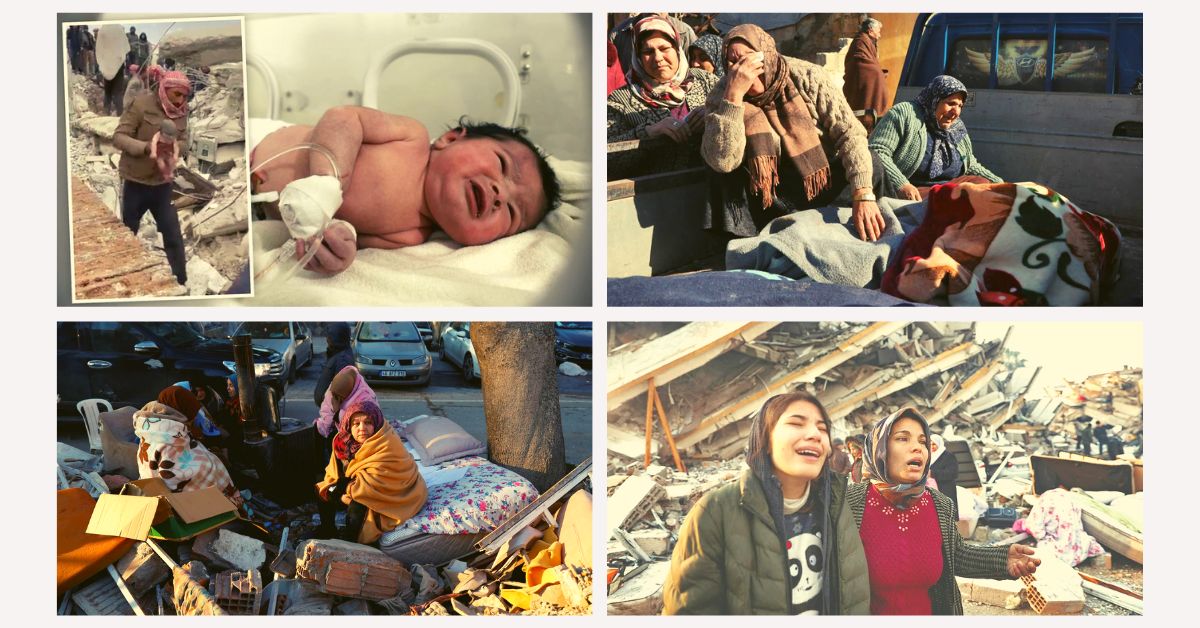 These news have made a lot of noise recently:
Erdogan Admits 'shortcomings' in Quake Response
Recep Tayyip Erdogan, the president of Turkey, said that his country's response to the big earthquake that killed more than 10,000 people had "flaws."
Erdogan's most direct answer to claims that his government didn't have enough rescue workers or supplies was to say, "There are, of course, problems. It's easy to see what's going on. You can't be ready for something like this to happen."
Erdogan also responded to claims that there weren't enough police and soldiers helping with rescues while he was in Hatay, the southeastern province that borders Syria and had the most deaths in Turkey.
He said, "Some dishonorable, dishonest people are making false statements," adding, "We won't let the disreputable speak of them like this." He said that there were more than 20,000 people working on search and rescue.
Erdogan said, "By taking every necessary step, we will carry out a disaster response that won't leave anyone under the rubble and will not leave anyone to suffer,"
Residents of the affected areas are angry that rescue and aid equipment, such as digging tools, food, and tents, is taking too long to arrive. In some cases, desperate family members have looked for their loved ones with nothing but their bare hands.
Search for Atsu Continues as Hatayspor Director Raises Questions 
Hatayspor director Volkan Demirel told the Reuters news service on Wednesday that Ghanaian soccer player Christian Atsu is still missing. Atsu, who was 31, was reportedly saved and taken to the hospital.
"There is no information on his whereabouts yet, we don't know where he is," Demirel said. "It's not the case that he was pulled out or taken anywhere else."
Demirel said that the search for Atsu is still going on.
Twitter Down in Turkey as Quake Response Criticism Mounts
The Internet observatory Netblocks said that Twitter has been blocked in Turkey since Wednesday.
Netblocks, a company that monitors connectivity around the world, tweeted, "Real-time network data shows Twitter has been blocked in Turkey. The filtering is done by major internet providers and comes after a series of deadly earthquakes when people have come to depend on the service."
'We Need Immediate Support': White Helmet Volunteer
Ismail al Abdullah from the White Helmet volunteer group told DW that the situation after Monday's devastating earthquakes is "horrible" and "tragic."
The White Helmets group was started a decade ago to help civilians during Syria's civil war. Now, it does search-and-rescue work in areas where rebels are in control.
"We're working on more than 100 sites. Each side includes three or four buildings, with tens of families under the rubble. We're working all we can. We are working at full capacity and doing everything we can to save everyone, but we have limited capability and limited equipment," he told DW.
He said that the lack of medical resources was a big problem.
"Those who are injured need medical care. They need hospitals to take them in," he said.
He said that the international community should send help quickly because there isn't much time left to find more people who are still alive.
"Every day, we're saving kids from under rubble alive, And in these dark hours, dark days, we are saving people, but we're losing time. We need help. We need immediate support," He said that the situation was even worse than when bombs were dropped on Syria during its civil war.
Almost 300,000 Syrians Have Been Forced to Leave Their Homes
Syrian state media say that more than 298,000 people have been forced to leave their homes because of the deadly earthquake on Monday.
Hussein Makhlouf, the minister of local administration and environment, told the state news agency SANA that the government had opened 180 shelters for people who had to leave their homes.
Since insurgent-held parts of Syria are unlikely to be counted by Damascus, it seems likely that the people who moved were from parts of Syria where the government is in charge.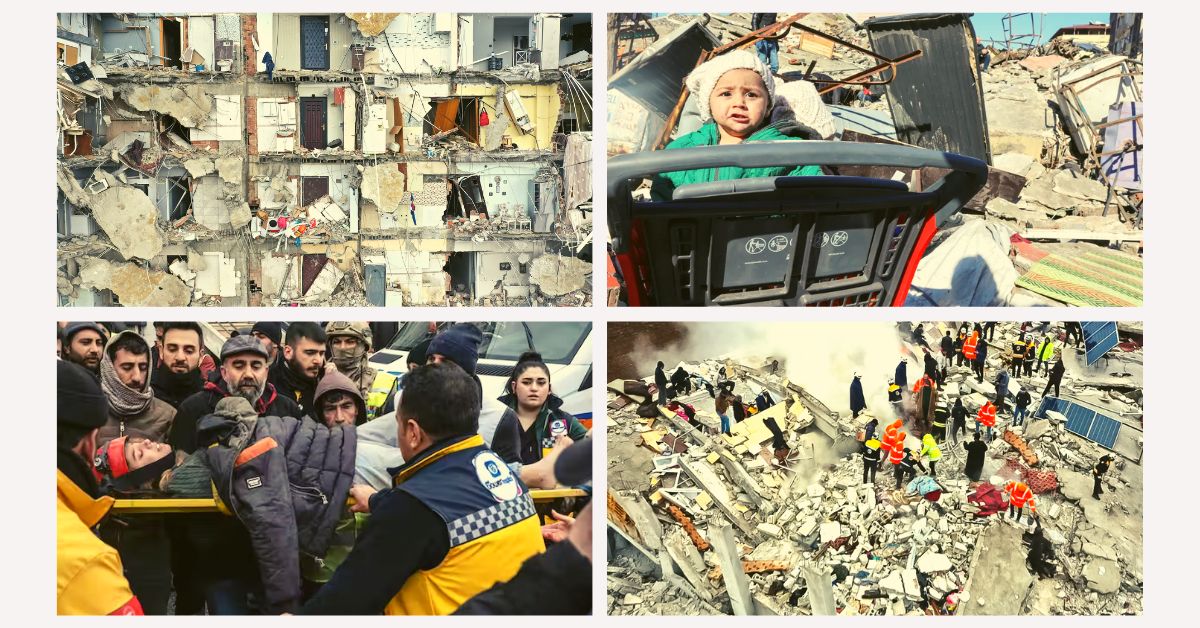 Maritime Authority Says the Fire at a Turkish Port is "Under Control."
Turkey's maritime authority says they have put out a fire at the southern port of Iskenderun that started when there were earthquakes on Monday and then started up again on Wednesday after being put out.
A source from the port told Reuters that it was still not clear what caused the fire.
"We think it's a plastic raw material or a chemical, but we can't be sure because the containers broke and spread out," the source said.
Syria Has Officially Asked the Eu for Help, Says the Bloc.
The EU's crisis management commissioner said that the Syrian government, which has been hurt by sanctions, has officially asked the EU for help.
"Earlier today, this morning, we received a request from the government of Syria for assistance through the civil protection mechanism," Janez Lenarcic told reporters on Wednesday.
He said that the European Commission was "encouraging" EU member states to answer the request while making sure that the government in Damascus didn't "redirect" the aid.
Since a violent crackdown on anti-government protests in 2011 that led to a long civil war, the bloc has put sanctions on President Bashar Assad's government.
The White Helmets group, which is leading rescue efforts in rebel-held areas of Syria, has also asked for help from around the world as it tries to find and save survivors. Ten years ago, the group was made to help save civilians during the civil war.
Turkish President Visiting Disaster Zone
His office said on Wednesday that Turkish President Recep Tayyip Erdogan has arrived in the area where Monday's earthquakes caused a lot of damage.
Erdogan was supposed to go to the town of Pazarcik, which was the center of the earthquake, and to the province of Hatay, which was the worst hit. Because of the earthquake, Erdogan has declared a state of emergency in 10 provinces of Turkey.
During his visit, Erdogan seemed to respond to complaints that the government was slow to help by saying that there had been problems at first but that things were back to normal now.
On Wednesday, a politician from the opposition said that the president had not done enough to prepare for such a disaster in the 20 years he has been in power.
Kemal Kilicdaroglu, the leader of the CHP party, said that Erdogan had wasted money from a national tax that was supposed to pay for earthquake safety measures.
Workers From All Over the World Come to Help in a Crisis Zone
Help has been coming from all over the world to Turkey and Syria to help with rescue and search operations. The European Union is one of the groups that is helping.
Teams of emergency workers have been sent to Turkey to help find survivors. During the emergency, the Copernicus satellite system of the EU is also helping with mapping.  At least 19 EU countries have also said they will help. The EU is also helping in Syria, which is close by, by giving money to rescue groups.
The THW civil protection agency in Germany has sent a 50-person rescue team to Turkey, along with seven dogs. Germany is also getting ready to send generators, tents, blankets, and equipment to clean water.
The US is helping Turkey with its emergency needs by coordinating help and sending teams to help with search and rescue. Nearly 100 firefighters and engineers from Los Angeles County were also being sent to Turkey, along with six dogs that had been trained to do special tasks.
The Israeli army is sending 150 engineers, doctors, and other helpers to Turkey to help with search and rescue. Turkey and Israel don't get along very well.
Benjamin Netanyahu, Israel's prime minister, said that he had also agreed to a request for humanitarian aid to be sent to Syria, a country with which Israel does not have diplomatic ties.
Russia, China, Greece, the Palestinian Authority, Lebanon, Pakistan, India, Britain, and Australia are among the other countries and groups that help either Turkey or Syria or both. Syria will get 30 million yuan (about €4.1 million or $4.4 million) in emergency aid from China, said Mao Ning, a spokesperson for the Foreign Ministry.
During his weekly address to the general public at the Vatican, Pope Francis asked for prayers and acts of solidarity after what he called a "devastating" earthquake.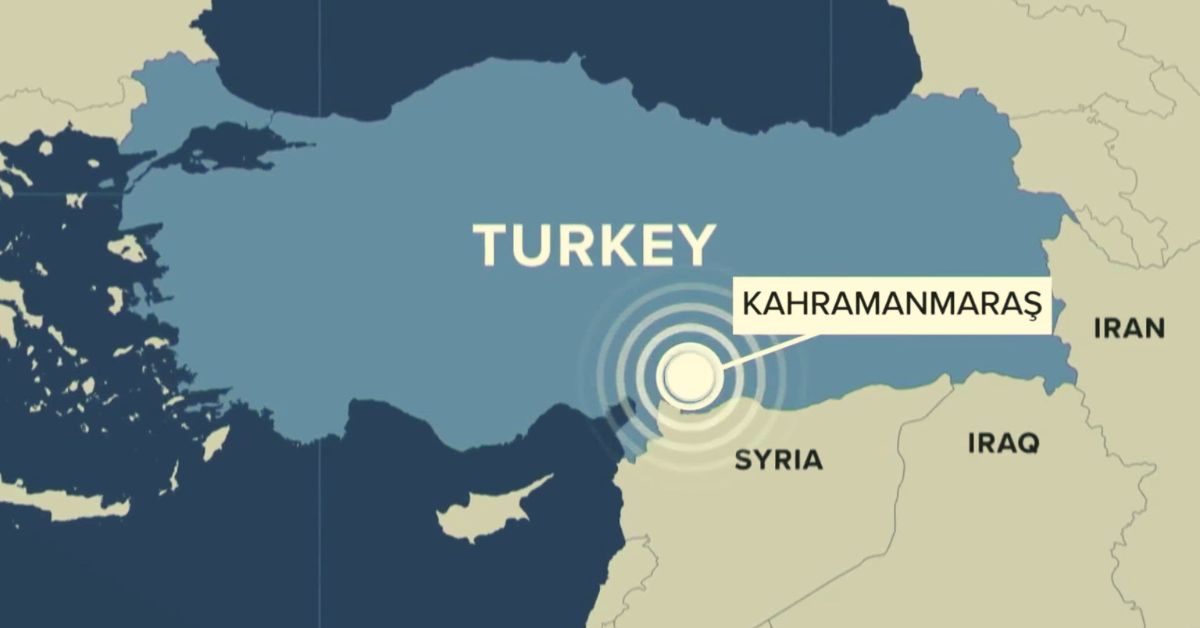 Blaze Reignites at the Turkish Port of Iskenderun
Turkey's Agriculture Ministry says that a fire that broke out at the southern port of Iskenderun on Monday during the big earthquake and was put out on Tuesday is back and is being fought from the air.
The fire stopped everything from happening at the port, so freight ships had to go to other places. Kim, the leader of North Korea, sends condolences to Syria.
South Korea's Yonhap news agency said on Wednesday that North Korean leader Kim Jong Un told Syrian President Bashar Assad that he was sorry about the earthquakes.
The Assad government has a lot of support from North Korea, and the two countries have close military ties. South Korea, on the other hand, has no diplomatic ties with the Syrian government.
What Happened on Tuesday With the Earthquakes in Turkey and Syria
On Tuesday, rescue teams from all over the world, including many from Turkey, rushed to the scene.
Teams from places like South Korea, Bosnia-Herzegovina, Germany, and the United Arab Emirates, to name a few, went to try to help with the operations before there was no chance of finding anyone alive.
The United States Agency for International Development, or USAID, said that two of its aid teams will arrive in Turkey by Wednesday morning local time.
German Interior Minister Nancy Faeser said that about 40 rescue workers from the German charity International Search and Rescue (ISAR Germany) and a few German federal police officers were in Turkey.
On Tuesday, a winter storm stopped the flight of another THW rescue team. This meant that they had to wait to leave. People also tried to set up quick help in their own communities.
In Berlin, Turkish and Kurdish community groups worked together to get donations of aid from the large Turkish diaspora, sort them, and send them to Turkey. In Frankfurt and Munich, similar things were going on.
The United Nations has given $25 million (€23 million) from its emergency fund to help the people in Turkey and Syria who were hurt by the earthquake.
EU Crisis Commissioner Janez Lenarcic said that 19 European countries have sent 27 search and rescue teams to Turkey to look for survivors. Lenarcic said that 1150 rescuers and 70 rescue dogs, as well as medical teams, were being sent to help.
Keep visiting leedaily.com to stay updated with the latest news update.