The late Elvis Presley has long been a style and music icon, but in the new adult animated series Agent Elvis, he will get his rock and roll in the kingdom of espionage! View this page to learn everything you need to know!
Agent Elvis, The King of Rock and Roll!
Elvis, a biopic of the King of Rock and Roll that starred Austin Butler as the title character, was only just published. However, Agent Elvis, an adult animated series, will take a far different approach to the music and fashion legend.
Elvis Presley, who passed away, always wanted to be a superhero, therefore being Agent Elvis would have been a dream come true for him. Priscilla Presley, Elvis' ex-wife, is finally realizing his dream with the release of a new adult cartoon series on Netflix.
If you liked this piece, you might also be interested in the following entertainment content:
In addition to rocking the stage with his incredible performances as Agent Elvis, the King of Rock and Roll will also be rolling with the spies and pursuing his superhero fantasies by working for an unknown agency as a secret agent while leading the ideal double life as a rock musician!
What is The Agent Elvis Release Date?
Although an exact release date for Agent Elvis has not yet been announced, Netflix recently revealed a poster for the series, indicating that it will premiere sometime around March 2023. Given how soon Agent Elvis will be released and the absence of any other impediments, it might just take a few days to announce the precise date.
Who Are the Actors in the Agent Elvis Series Cast?
Only Matthew McConaughey (Twitter) has been officially confirmed as Agent Elvis's voice actor thus far, and he will play the King of Rock and Roll in the series. The list of voice performers has not yet been released, but given the series' debut window is in March 2023, it is anticipated that it will do so soon.
Agent Elvis Plot: What Will the Series' Plot About?
The official Agent Elvis plot summary is as follows:
"Elvis Presley trades in his jumpsuit for a jet pack when he is covertly inducted into a secret government spy programme to battle the dark forces that threaten the country he loves – all while holding down his day job as the King of Rock and Roll."
According to the plot summary, Agent Elvis will have to contend with the dual existence of the legendary King of Rock and Roll as he joins a covert spy program where his persona as a rock musician serves as the ideal cover for his espionage.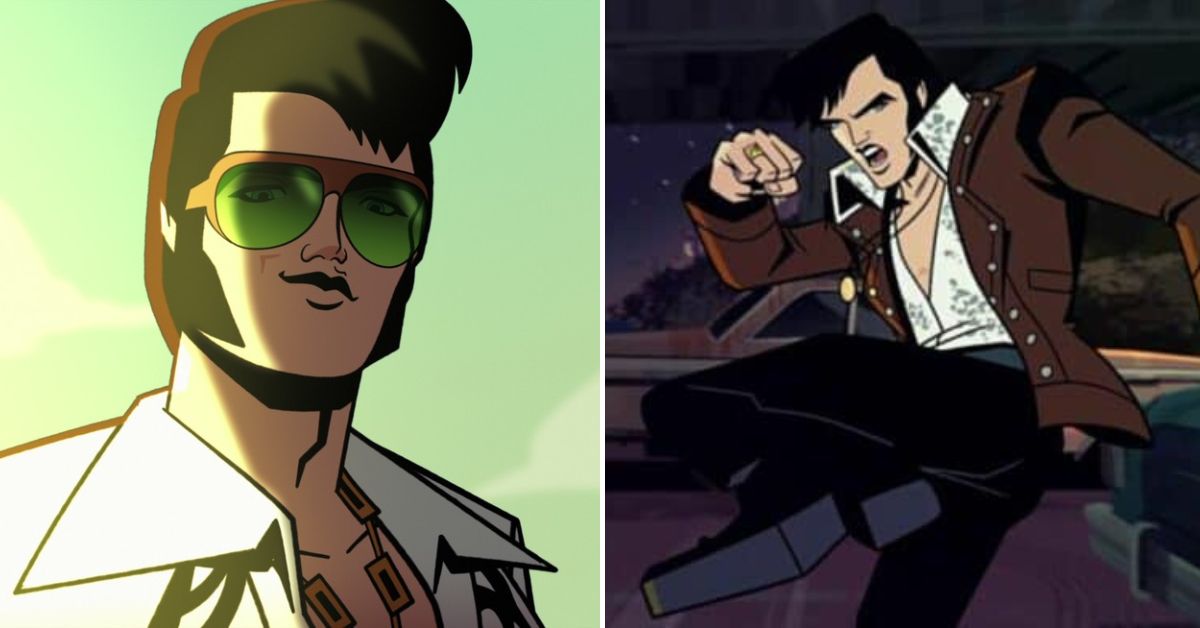 Additionally, Agent Elvis will have a chimpanzee that serves as Elvis' companion. Other than that, information on the project is still scant, although it is anticipated that further specifics will soon be made public.
Where Will Agent Elvis Be Streaming Online?
Episodes of Agent Elvis will only be available at once on Netflix. Depending on the features, the number of users who can share an account, and the accompanying advertisements, Netflix plans offer subscriptions. The monthly fees for the Basic Plan are $9.99, the Standard Plan is $15.99, and the Premium Plan is $19.99.
MATTHEW McCONAUGHEY IS ELVIS.
AGENT ELVIS.
Created by Priscilla Presley & John Eddie. From Sony Pictures Animation – the studio behind SPIDER-MAN: INTO THE SPIDER-VERSE.
Only on Netflix, March 2023. pic.twitter.com/3l3hY3mych

— Netflix Geeked (@NetflixGeeked) February 6, 2023
Is Agent Elvis Available in a Trailer?
Yes! A teaser for Agent Elvis has already been released, and it features an exceptional rendition of the King of Rock and Roll on an unfamiliar stage. He enters another stage without the microphone and grabs some weapons as he pretends to be a spy for an organization.
Netflix has released the Agent Elvis trailer, which depicts the music legend performing and living the life of a true rock star before things actually start to change and he is involved in various missions.
The trailer depicts Elvis being adored by his followers as he does flawless performances, but hidden in that life is an enigmatic man who visits the moon to raise the American flag and even leaves a footprint there!
Elvis Presley always dreamed of being a superhero — now, Priscilla Presley is making his dream a reality!

Matthew @McConaughey stars in Agent Elvis, a new animated series created by Priscilla Presley and John Eddie. Premieres March 2023. pic.twitter.com/dUXenigHQY

— Netflix (@netflix) February 6, 2023
Elvis also receives training to become the ideal spy for the covert organization. He will also have a female companion who would watch over him throughout his tasks. He has a lot of adversaries ahead of him.
If the information provided here is helpful, visit our Leedaily's Twitter. I hope you will add leedaily to your list of favorite websites because it constantly updates its material with the most recent information.