HYPER, the management company behind the popular boy band BTS, will take over as SM Entertainment's largest stakeholder. Even as it aims to grow internationally, the move solidifies HYBE's leadership in South Korea's music industry, where it is already the dominant player.
The transaction was revealed by the two major South Korean entertainment companies on Friday, with HYBE expected to pay 422.8 billion Korean won ($334.5 million) to acquire a 14.8% interest in SM Entertainment.
Legendary music producer Lee Soo-man, considered in South Korea "the godfather of K-pop," founded SM. The business is renowned for representing popular performers like Girls' Generation, EXO, BoA, and NCT 127.
Investors were energized by the news that the two businesses were joining forces. On Friday, SM Entertainment stock jumped 16% in Seoul. The price of HYBE shares increased initially by 3% before losing ground and closing down by 1.5%.
HYBE represents BTS and well-known bands like NewJeans, Tomorrow x Together, and Seventeen. However, its headlining act is now on break.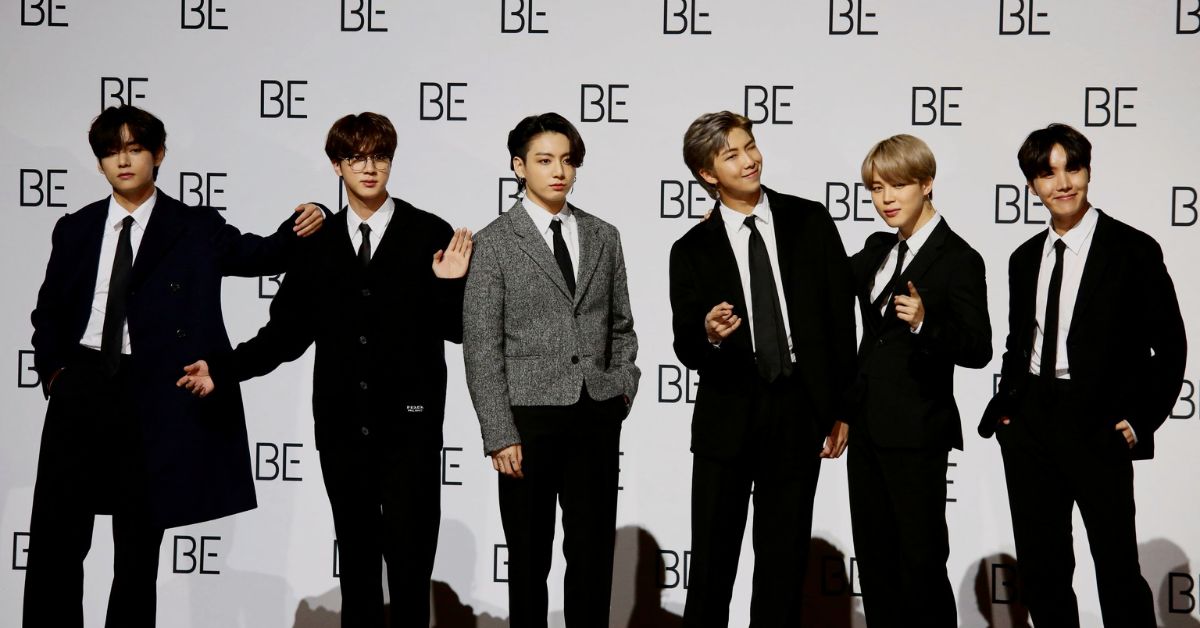 Late last year, BTS members in South Korea began their military service, and the entire group is anticipated to reunite around 2025. HYBE is now focusing on something else.
"This acquisition represents a major step by HYBE to integrate the global expertise of both companies to become a game changer in the global music industry," the company said in a statement.
To increase its global presence, HYBE has started taking action. It revealed another significant purchase on Thursday, saying it would buy the owner of Quality Control, a hip-hop label home to well-known performers like Migos and Lil Yachty.
According to Sunhwa Lee, an internet and entertainment analyst at KB Securities, the transaction will aid HYBE in establishing a bigger position in the US music business.
She stated that the company's larger goals were "to move beyond the bounds of K-pop and produce new global performers across other genres" in a report published on Thursday.
According to HYBE Chairman Bang Si-Hyuk, "This partnership is a vital part of our growth plan to innovate the entertainment industry through a diversified portfolio."  "We will work together to continue adding depth of hip-hop to the global music industry."
HYBE Shocks the Music Industry With Historic Deals
The two deals announced, according to Bernie Cho, a music industry entrepreneur based in Seoul, were unlike anything he had ever seen. In the history of the K-pop industry, this "may be the biggest one-two power punch I've ever seen or heard," according to Cho, president of DFSB Kollective, a music artist and label services company.
According to him, the agreements might place HYBE on par with the "big three" major record companies, Sony (SNE), Universal, and Warner Music. "HYBE, in their post-BTS stage, has stunned and surprised fans and financial analysts by really smart, really savvy huge deals," he added.
You may also check other K Pop news here:
Pink Venom K Pop Star Collaborate to Make Liberating and Defiant New Album
In 2019, BTS was responsible for up to 90% of the management company's earnings, which were formerly known as Big Hit Entertainment. Analysts were concerned that the company, afterward known as HYBE, was overly dependent on the band as a result.
But since then, HYBE's clientele has grown. Other international stars have been added to its roster in recent years, such as Justin Bieber, Ariana Grande, and Demi Lovato, who are all handled by a team under HYBE's US division.
The Big Machine Label Group, an affiliate that manages some of the biggest names in country music, including Sheryl Crowe, Rascal Flatts, and Tim McGraw, has a partnership with the South Korean company as well.
"HYBE is no longer a K-pop juggernaut. The K has now become silent," said Cho.  "They've developed into a pop music titan."