The fourth season of Netflix's popular stalker thriller is almost here, so you can stop searching the internet for information and start watching something much more thrilling: the show itself. But keep your expectations in check: You'll have to wait for Part 2 of Season 4 after the first half of the season premieres on February 9.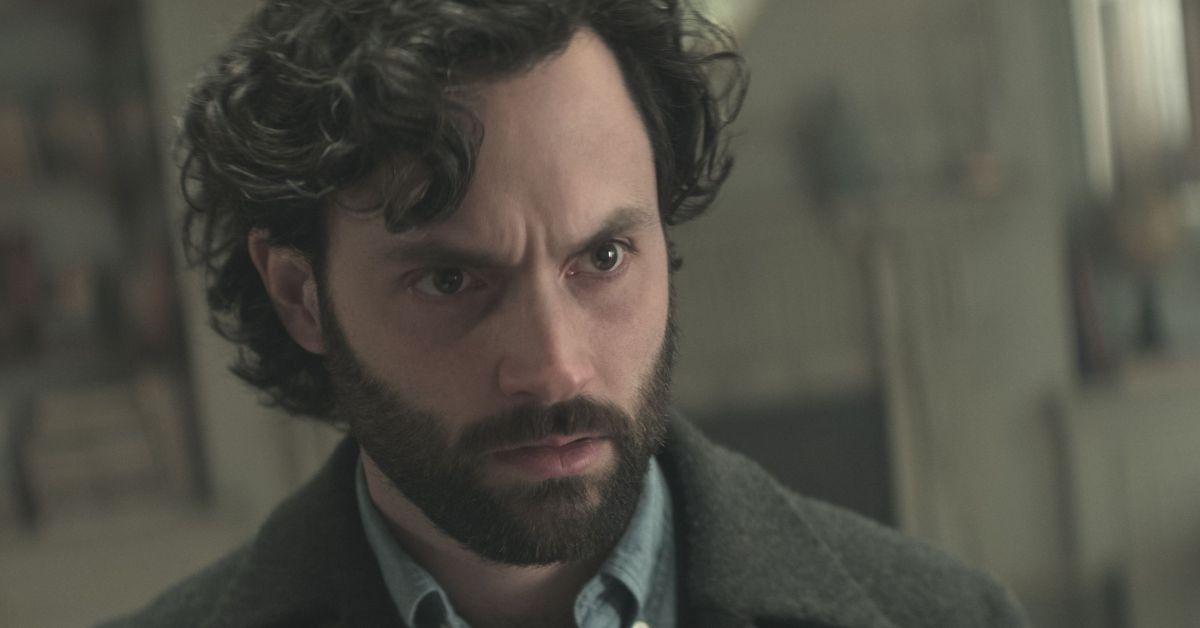 Find Out When the Thrilling Season 4 Part 2 Unfolds
On March 9, exactly one month after the season 4 premiere, the second half of the season will be available on Netflix. It can sound like a letdown, but consider this instead: What's another month after you've already waited for more than a year since the season 3 finale?
How Many Episodes Will There Be?
The fourth season of you has ten episodes. As of February 9, part 1 (episodes 1-5) is already available online, while part 2 (episodes 6-10) starts streaming on March 9. At midnight PT, new episodes of Netflix generally go live.
Why Split the Season in Two?
That is a valid concern given that the first three seasons of You, which were all 10 episodes long, were not segmented. For some of its more popular shows, including Stranger Things Season 5 and Ozark, whose most recent seasons were each released in separate volumes last year, Netflix has adopted a similar split-release strategy.
Producer Shawn Levy told The Hollywood Reporter that the fourth season of Stranger Things simply wasn't ready to be released all at once. As a result, they decided to broadcast the first seven episodes as volume 1 rather than keep viewers waiting any longer.
This volume's conclusion had "such a satisfying breaking point and pay-off moment, that it'll keep people nourished for enough weeks so we can finish up volume 2." Although the precise cause of the You season 4 Netflix split is still unknown, showrunner Sera Gamble gave a possible justification month in advance of the launch.
She said to her followers on Instagram, "Trust me, you'll need the time to process… and maybe place a few friendly bets about where it's all headed." Netflix may potentially profit commercially from the two-part distribution.
According to Zak Shaikh of the research firm Magid, the streamer "may delay down the distribution of some of their major franchises, so that those shows get to stay part of the discourse for longer." In this approach, Netflix can create more anticipation for a single season, especially if it comes from a popular program like You.
What to Expect From You Season 4 Part 2
Women who come into contact with Joe frequently pass away, especially those he falls in love with or sleeps with. Joe probably never imagined falling in love with Kate in the first place. But he is actively attempting to stop the connection from developing further to keep her safe.
Kate, on the other hand, is not someone you can turn down lightly. Joe will finally fall into his emotions despite turning down her attempts to progress the relationship. Joe has failed to find happy endings with any of the women he has fallen in love with.
Out of the four women Joe has previously fallen in love with—Candace, Beck, Love, and Marienne—two have been murdered. Love killed Candace to keep Joe safe. Marienne ran away from Joe because she was afraid of him. Joe might be lucky five times, or Kate will pass away.
Follow Leedaily Twitter to get the most latest information and news as it breaks.