Cody Longo, an actor, and singer best known for his work on the television show Hollywood Heights and Days of Our Lives have died, according to TMZ. He was a little over a month away from turning 35.
The father of three was reportedly discovered at his Austin, Texas, home on February 8 after police were requested to check on his welfare after his wife, Stephanie, was unable to contact him. Cody was our entire world, Stephanie verified the tragic news to the New York Post.
What happened to Cody Longo? Here are the details we currently know about Cody Longo's cause of death.
Cody Longo's Tragic End – Uncovering the Cause of Death
Although Cody Longo's cause of death has not yet been formally determined as of this writing, family sources tell TMZ that they believe alcohol to be the reason.
According to reports, Cody battled alcoholism for many years. He was charged with domestic violence in November 2020 after a heated argument with his wife during which he is believed to have shoved her in the face. According to the family member who spoke to TMZ, Cody entered rehab last summer but may have since relapsed.
Check out some other new content we've published:
Cody Longo's Family Left Behind
Cody Longo had been wed to Stephanie Clark, a dance instructor, and choreographer, since October 2015 when he passed away. They had three young children together: Lyla, 7, Noah, 5, and Elijah (19 months).
Stephanie routinely posted glimpses into her family's daily lives on Instagram. She shared a number of pictures and videos in honor of Valentine's Day 2022, including adorable images of Cody holding Noah in his arms, dancing with Lyla, and cuddling up to Stephanie's growing belly in the hospital.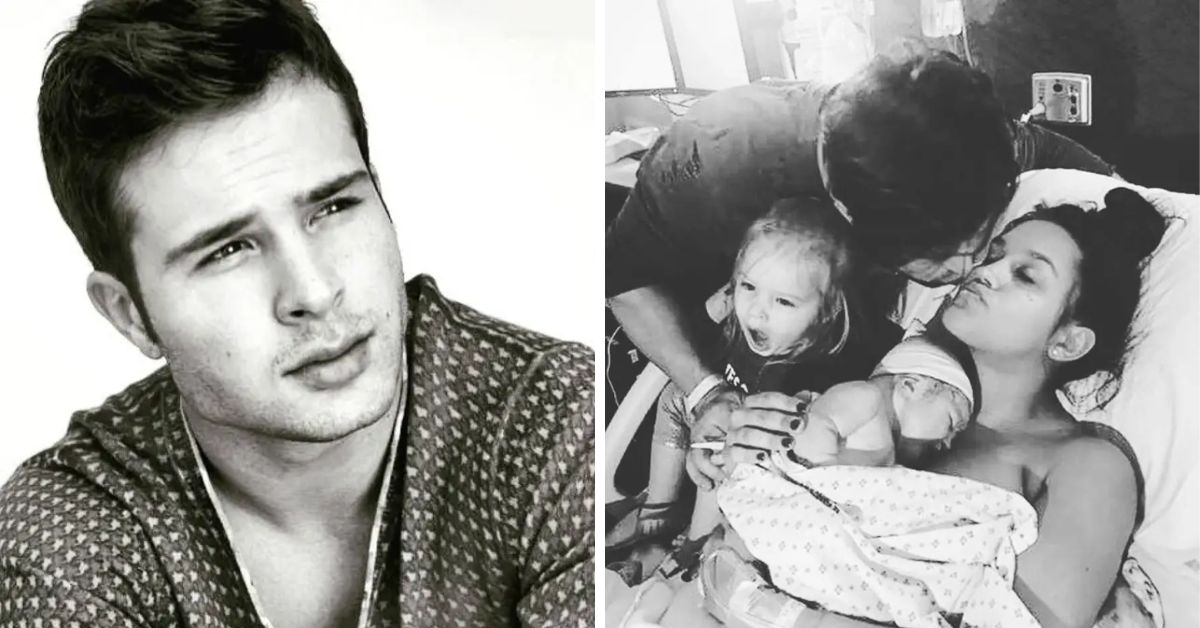 Cody Longo was well-known for his work on "Days of Our Lives" and "Hollywood Heights."
Cody Longo started acting in 2006, and in 2009, the film adaption of Fame gave him his big break. In eight episodes of Days of Our Lives in 2011, he portrayed an adult Nikki Alamain. The lead part of Eddie Duran in the Nick at Nite/Teen Nick thriller Hollywood Heights went to Cody the following year.
He continued to make appearances in movies and television series, but he began to concentrate more on music. In 2014, he entered the Billboard Top 100 with his song "She Said," according to his IMDb bio. In addition, he had performed on other projects, including Hollywood Heights, as a musician and music supervisor.
Friends and Family Say Goodbye to Cody Longo
Fans expressed their shock and sadness on social media once it was revealed that Cody had passed away. While many people have written about how sad the loss is, some have stopped to consider his talent.
"Hollywood Heights music is superior," wrote Twitter user @shayne_davis21. "Cody Longo's voice is just beautiful."
RIP Cody Longo, the beloved actor who graced our screens in 'Days of Our Lives', 'CSI' and 'Piranha 3D.' Our hearts go out to his wife and children. #CodyLongo #RIP #ForeverRemembered pic.twitter.com/DWmbSS4uut

— randomthought (@randomthought) February 11, 2023
Keep in touch with leedaily.com for more Celebrity News, and don't forget to offer your thoughts and prayers for Cody Longo in the comments section.