The Lee baseball team split a doubleheader on Saturday against Mars Hill College, taking the opener 9-7 and dropping the rubber match 6-5.
On Sunday afternoon, the three-game series between the Flames and Lions will be concluded in a single nine-inning game (1 p.m.).
Coach Mark Brew noted after his Flames lost the second game, "We are having a hard time holding leads so far this year." Our hats are out to Mars Hill because they kept up the pressure on us and scored key hits to win both games.
"We have to find a way to scratch a series tomorrow. Nothing is easy right now and it is likely to be a sloppy, cold day to test the mental toughness of both teams," added the Lee coach.
Game One – Lee 9, Mars Hill 7
The Flames got things going in the first inning, scoring six runs, and then had to stave off a Lions comeback to win.
Sam Fulton earned his second victory of the season after pitching five innings, giving up five hits while striking out nine batters. Lee also raised its performance to a 2-3.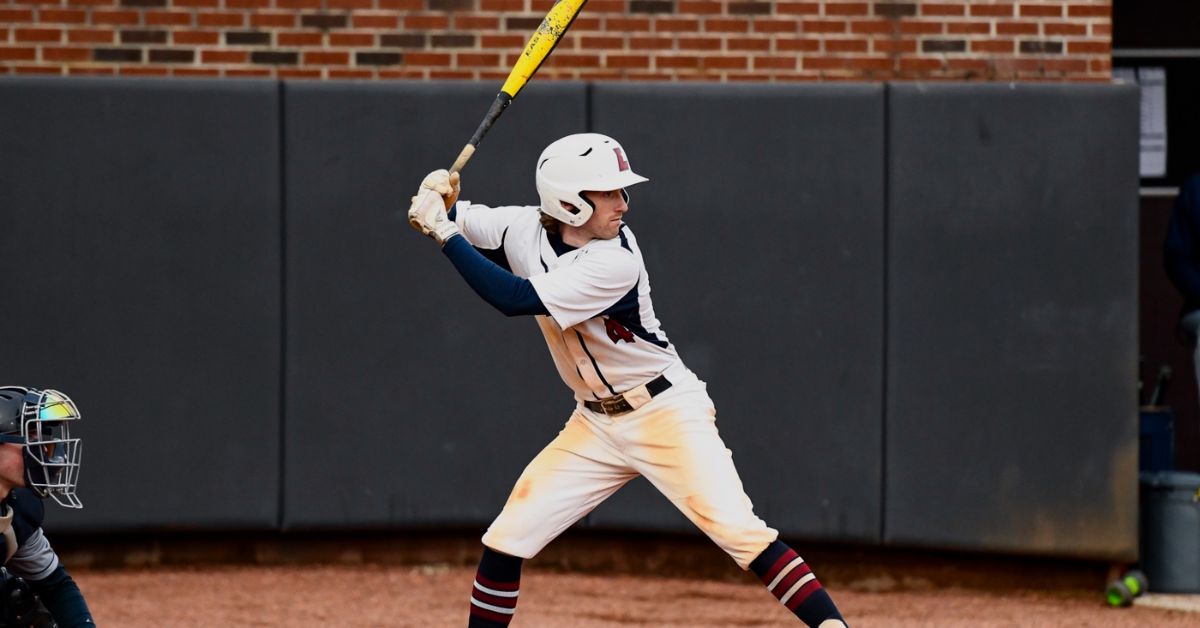 The first inning's highlight came from a grand slam home run by freshman Malachi Cloud. Brandon Daniels, Dylan Standifer, Cam Suto, Luke Hughes, and Riley Black all scored runs in the inning, and Josiah Miller collected an RBI.
Miller's home run in the third inning gave the Flames another tally. The eighth inning saw them score a further run. Daniels' RBI hit allowed Nate Bynum to score after he had bunted singled.
The eighth inning saw the last run. Cloud doubled when Hughes was hit by a fastball and scored. Fulton was followed to the mound by Hunter Lane, Cole Matthaidess, and Tim Gooden.
Lane completed 1.1 innings before taking the safe. He walked two batters, struck out one, and did not allow a hit. Mars Hill's starting pitcher, Brian Smart, ended up losing the game.
For the Lions, Tyler Sellers had two hits—including a home run—and three runs batted in. Having two hits and an RBI, Luke Hayes. Trevor Bailey recorded two hits and two runs in the final tally. Dawson Connell recorded a hit, two RBI, and one goal.
Game Two: Mars Hill 6, Lee 5
After three innings, the Flames surged out to a 5-0 lead before leaving the bases loaded in the fourth. They had runners on first and second with no one out in the sixth.
The Flames then struck out three times in a row, leaving five men on base without scoring a run. The Lions roared back in the interim.
The score was tied at five runs each in the top of the fourth inning, and in the top of the sixth, Mars Hill scored one run, took its first lead of the day, and held on to win.
Sellers contributed four runs to the triumph. He contributed a run with a sacrifice fly in the second and a crucial three-run home run in the fourth.
The Lions hit back-to-back home runs thanks to a four-bagger by Bailey. Zach Weaver's game-winning home run in the sixth inning also scored the last run for Mars Hill.
You can also see our most popular posts here:
In relief, Jake Wagoner pitched 3.2 innings of brilliant baseball to take the pitching victory. He only gave up one hit while striking out seven and walking two.
Lee's pitcher for the first inning was Jack Nedrow. He pitched 3.1 innings, surrendering four hits, four earned runs, two strikeouts, and one walk.
Keegan Gagliardo pitched 3.2 innings and allowed two hits, one run that was earned, two strikeouts, and one walk. He was blamed for the damage. In the defeat, the Flames received eight hits.
Daniels notched two doubles as well as an RBI. Miller ended with two singles and a two-run home run. Luke Collier and Adam Goolsby had Lee's other hits, while Standifer hit a home drive that brought in two runs.