Brianna Ghey, who was 16 years old, was stabbed to death in a park in the UK on February 11. Ghey, who was trans, used TikTok and had just posted to her more than 31,000 followers hours before she died.
Two 15-year-olds were picked up by police. Local police told the media, "Whilst this is being investigated as a targeted attack and Brianna was a trans girl, we do not at this time believe it was a hate crime."
The head of Ghey's school said in a statement that the community was "shocked and truly devastated" by the news.  He reportedly refused to comment on claims that Ghey had been bullied at school.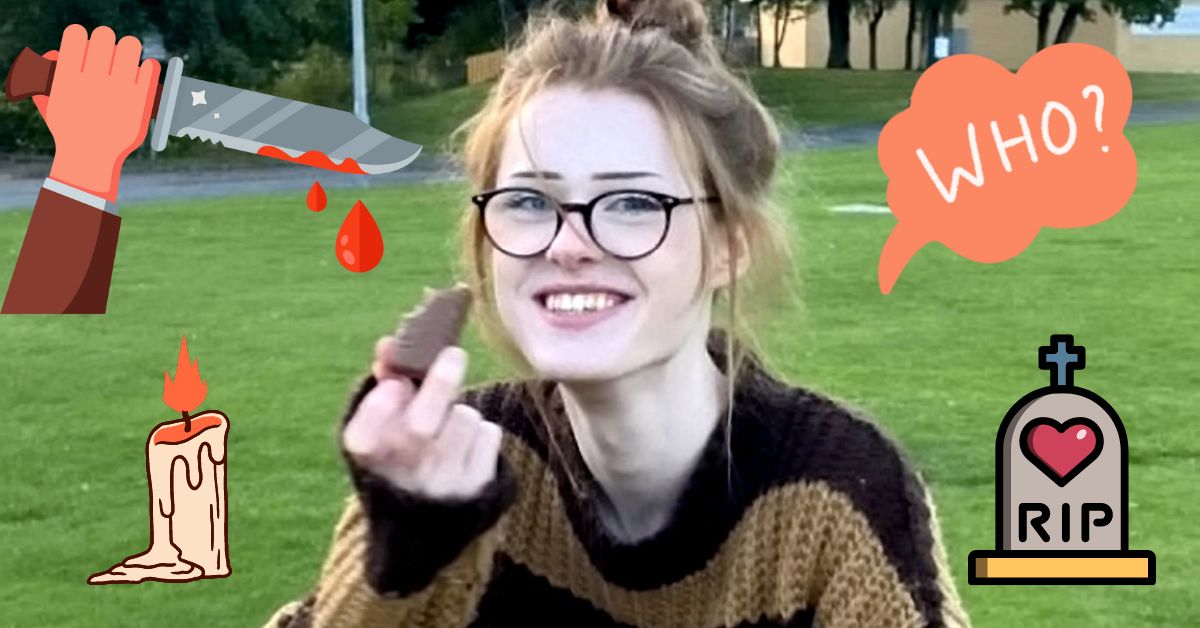 "Brianna was a much-loved daughter, granddaughter, and baby sister. She was a larger-than-life character who would leave a lasting impression on all that met her," Ghey's parents said in a statement to the media. "Brianna was beautiful, witty, and hilarious. Brianna was strong, fearless, and one of a kind. The loss of her young life has left a massive hole in our family, and we know that the teachers and her friends who were involved in her life will feel the same."
A GoFundMe page set up for the family less than 24 hours ago has already raised more than its £4,216 goal and was over £26,500 at the time of press. But advocates on both sides of the pond say that Ghey's death certificate will be wrong because of the UK's laws on gender identification.  Also, it is said that some UK media outlets are giving Ghey the wrong gender and dead name in their coverage.
The author of The Transgender Issue, Shon Faye, said of Ghey's death on Instagram,
"The specific circumstances of her killing are yet to become clear but the context — the context is foul and evil and entirely the fault of the adult world,"
Nadia Whittome, the UK's youngest MP at 26, said on Twitter,
"Brianna deserved a chance to become a beautiful adult woman, and to live to see a world where trans people are safe and respected. Anyone in the media who is using her dead name and erasing Brianna's identity should be ashamed of themselves."
British rapper Yungblud tweeted,
"Utterly heartbroken about the death of 16-year-old Brianna Ghey. Protect trans kids every day and fight relentlessly against anti-trans sentiment & legislations being pushed by our heinous government."
Trans people in the UK and around the world have spoken out about Ghey's death. The UK-based Transgender Action Block will hold a protest at the Department of Education on Wednesday evening.
Recommended For You:
Brianna Ghey Murder Case (Police Report) Who Killed Her?
Cheshire Police say that Ghey's body was found in Warrington's Culchett Linear Park. It had been stabbed several times. Brianna's death is being looked into by the Home Office, which is doing an autopsy to find out why she died. Detective Chief Superintendent Mike Evans said that the crime was "an absolutely horrible assault."
Detective Chief Superintendent Evans said that the two possible witnesses they were looking for had curly black hair. He also said,
"The man was wearing a long dark hooded coat, and the woman was wearing either a blanket-style red plaid coat or a distinctive black-lilac and a long coat."

"We also want to speak to everyone who was in the park from 1:30 to 4 p.m. yesterday," he continued, "or anyone who saw Brianna in the hours leading up to her death."

"We are asking people and businesses in the local community to review any CCTV or dashcam video to see if there is anything that may assist our investigation," he added.

"I would like to reassure the local community that we are working hard to find those responsible for Brianna's death and that we have additional officers in and around Culcheth to assist with the investigation. We also have officials standing with Brianna's family at this truly tragic time."

"We are following numerous investigative leads to determine what led to the victim's death and local residents will see an increased police presence in the area while we investigate this incident."
Brianna Ghey had family support, friends, and a popular TikTok account. These support systems are crucial but even they can't withstand the cruel, public attacks on trans livelihood. These "debates" over our humanity have deadly consequences. pic.twitter.com/iYFEl8bXwK

— Eli Erlick (@EliErlick) February 13, 2023
Detective Chief Inspector Adam Waller, who works with DCS Evans, also told the public not to make assumptions about the case. Some locals say Ghye was killed by an escaped prisoner who was wandering around the neighborhood.
"I understand the concern that this incident is likely to raise and I am aware that 'in the snake, rumors are circulating; I urge people not to speculate."
He also said that anyone who is worried about what happened should talk to a local officer. However, he thinks that no one's life is in danger right now.
Charlotte Nichols, a local member of parliament, wrote on Facebook, 
"I have spoken to the Warrington Police Borough Commander about the tragic death below. If you have any information or have been around and have dashcam footage, even if you think it's nothing, please come forward and let the police make that decision."

"My thoughts and prayers are with the family of the deceased and I will continue to work together and support our local police in any way I can to verify all the facts of this case."
Keep in touch with leedaily.com as we might have some big updates for you all.