Kelsea Ballerini's new project, Rolling Up the Welcome Mat, is about her divorce from Morgan Evans. In it, she talks about how hard it was for her. The country singer-songwriter released the 6-song EP and a heart-wrenching short film on the same day, Tuesday.
In the short film, Ballerini thinks about the end of her marriage and struggles to talk to a romantic partner about how she feels. Ballerini said in a statement that Rolling Up the Welcome Mat is the next part of her most recent album, SUBJECT TO CHANGE, which came out in 2022.
"When I listen to SUBJECT TO CHANGE, I hear a lot of self-reflection and turmoil. This is the deep dive into that turmoil," said the Grammy nominee, 29. "I was writing by myself for most of the project, and it was nice to trust myself again."
She then said that her music came from writing, which she did as a way to deal with hard times. "Since I was 12, writing about my life was the only way I could deal with it. In a strange way, my parent's divorce was the reason I started writing music "continued Ballerini's statement.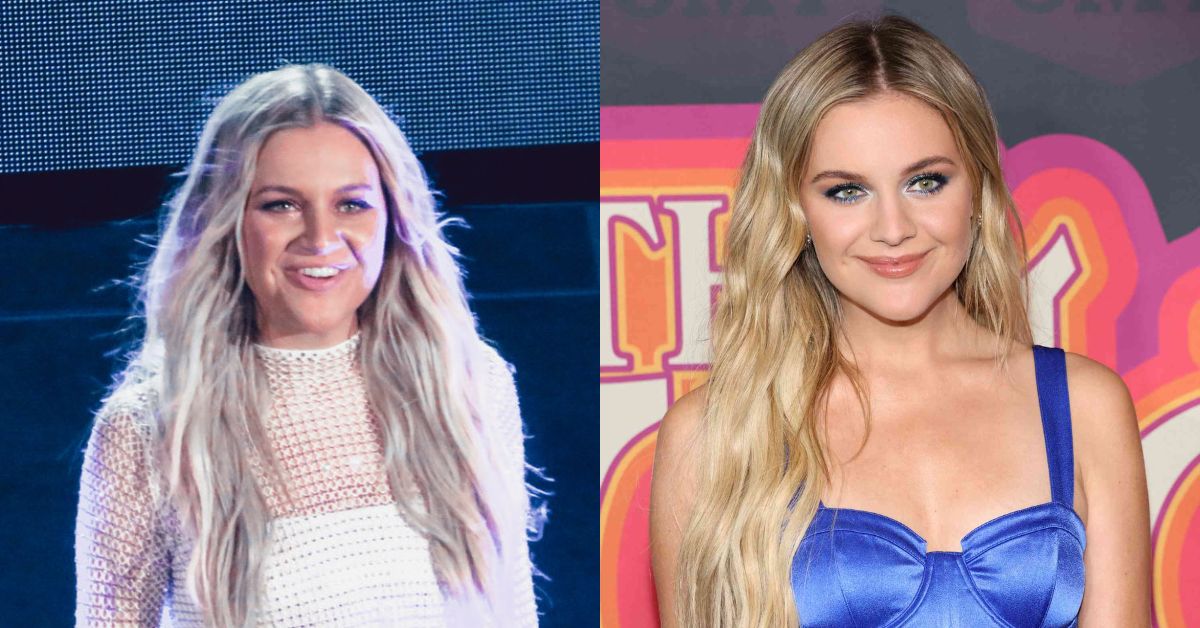 "Here are six songs I wish I had last year. It's about how difficult it is to deal with big changes in your life when you're young "she said about the job. "I thought about everything through Rolling Up the Welcome Mat.
It's how I got my feelings out of my body and heart and into music, which was the most honest way I could have dealt with it." The EP is full of lyrics about her breakup with Evans, and the first song, "Mountain with a View," shows her breaking point during the time they were apart.
On the chorus, Ballerini, who married Evans when she was 24, sings, "I'm still wearing the ring, but I think I'm lying. Sometimes you forget yours. I think we've given up." "I know you loved me a lot more when I was 23. I think this is the end for me."
In the second song, "Just Married," the musician realizes that she was just going through the motions in her marriage after the love had faded: "It was a beautiful wedding/Sometimes I still taste the Veuve/And dammit, I wish I wasn't this ready/To undo I do."
Check out some of the most recent trending articles:
In the third song, "Penthouse," Ballerini sings about moving into a fancy city apartment after her marriage broke up and kissing "someone new": "It hurts to put s— in a box, and now we don't talk. It hurts to roll up the welcome mat, knowing you got half."
The next song, "Interlude," is written like a diary entry and is about how fans found out about the breakup and how the public talked about it. Ballerini sings, "There's a fine line between love and hate/And it was love, but it wasn't fate."
"There are rumors going around, but the truth is kind of complicated. I'd like to set the record straight, but my lawyer tells me not to." The fifth song on the project is called "Blindsided." In it, the singer-songwriter wonders if her partner really didn't see the breakup coming.
Ballerini sings about how they were different: "You say you're lost, but I don't believe you / You didn't want to leave the house, and I didn't want a family." "I know the truth is hard to hear, but it wasn't hard to find. Baby, were you caught off guard, or were you just blind?"
Rolling Up the Welcome Mat ends with a song called "Leave Me Again." It sounds like Ballerini wrote it after the breakup, and it's about what her ex is doing now.
But the most important message is that, even though she's been hurt, Ballerini has found herself, and she's not willing to give that up: "For a while the shoe fit, but then I outgrew it. Staying only made me really good at pretending. So, I hope I never leave me again."
For more information, please stay connected with us on our site Leedaily.com.
Have a look at some of the latest trending articles: