Melissa Ann McCarthy is an American actress, comedian, fashion designer, producer, writer, and writer. She has won many awards, including two Primetime Emmys, and has been nominated for two Academy Awards and two Golden Globes.
McCarthy was named one of the 100 most influential people in the world by Time in 2016, and she has been on many annual lists of the highest-paid actresses in the world. The New York Times put her at number 22 on its list of the 25 best actors of the 21st century in 2020.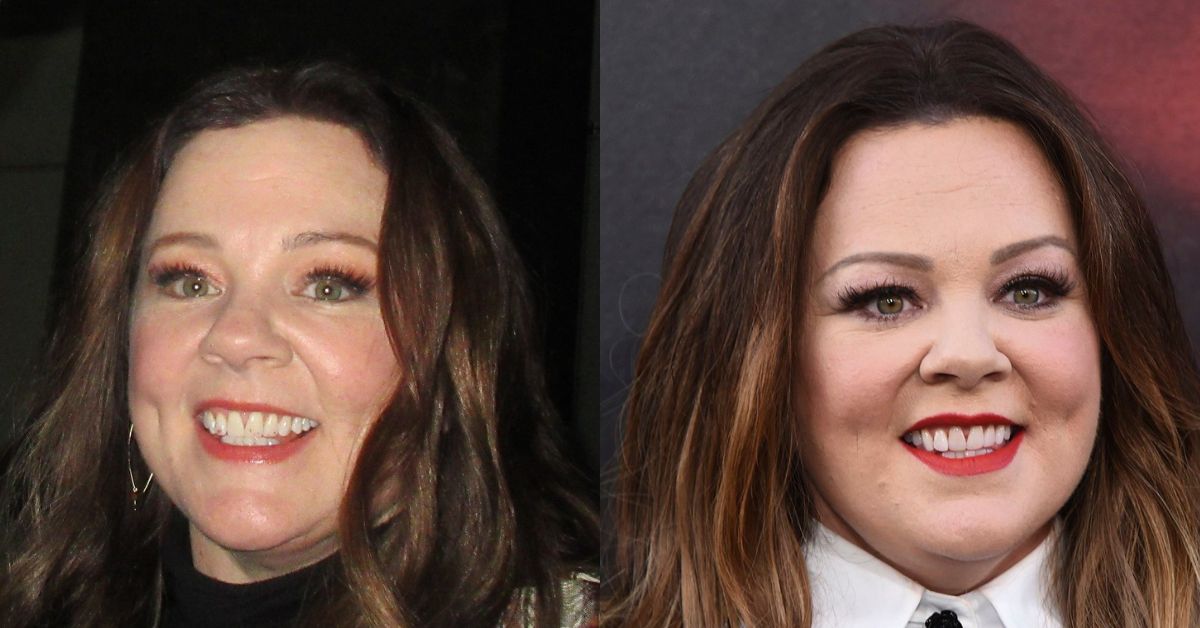 The Love Story of Melissa McCarthy and Her Husband
Melissa McCarthy is just so funny. No matter which of her movies you watch, whether it's Bridesmaids or Identify Thief, you'll laugh for two hours straight.
The actress has been in so many movies that it's hard to keep track of them all. She is also set to play Ursula in the highly anticipated live-action version of The Little Mermaid.
And funny people tend to marry funny people. Ben Falcone, who is married to the star, is also an actor and comedian. You've probably seen him in some things, whether you know it or not.
First of all, have you seen the movie Bridesmaids? The one who sits next to Megan, McCarthy's character, and who she hits on during the flight? Yes, that's her husband McCarthy.
View this post on Instagram
Check out some of the most recent trending articles:
He Works On Melissa's Movies
We'll never forget that, uh, sub scene at the end of Bridesmaids. You know which one we're talking about. But did you know that he has small roles in many of her films?
Like when he shows up in Identity Theft as the motel desk clerk, in Spy as an American tourist, and in Life of the Party as an Uber driver. It looks like the two live and works together well.
But he's also played bigger parts in her movies. He and McCarthy wrote The Boss together. He also directed the movie and played Marty again.
He has his own projects, and he has also been in big hits like What to Expect When You're Expecting and Office Christmas Party.
View this post on Instagram
They Met in 1998
The Hollywood Reporter says that the two met in an improv class at the famous improv company Groundlings in LA.
The two worked together to write a funny improv sketch, and since then, they've been making each other laugh. Of course, this was before McCarthy became famous and was known by everyone. We love that they both started out the same way.
They Have Two Kids
They have two daughters, Vivian, who was born on May 5, 2007, and Georgette, who was born on March 22, 2010. Both of them made their film debut in The Boss, which was made by their parents.
After the girls begged their parents for months, they finally agreed to let them be in the movie. But in an interview with E News!, McCarthy said that she told the kids that their next movie role won't be until after they finish college.
Falcone Has Done Some Work on the Looney Toons Show
Falcone gave voices to a few characters on four different episodes of the Cartoon Network show in 2011 and 2012. He also played the role of Barnyard Dawg.
They Recently Celebrated Their 16th Wedding Anniversary
In October 2021, they celebrated 16 years of being married. Falcone posted a sweet message to McCarthy on Instagram to mark their big day.
"Sixteen years ago today, I was lucky enough to marry the most wonderful person in the world," he wrote next to a picture of the two of them dancing at their wedding.
"Happy Anniversary Mooch! Love you, and here's to the next 400! (For a few of those, I'm guessing we'll have to be at least partly robots, beeeeeep!)" A year ago, on the couple's 15th wedding anniversary, McCarthy sent her own touching message.
"Today marks 15 years since I married the kindest, funny, and most strange person I've ever met. Every single day, I'm thankful!!!, "she wrote next to a picture of her and Falcone kissing at their wedding in October 2020. Happy anniversaries to the couple who has been together for a long time.
Have a look at some of the latest trending articles: