Kiernan Forbes, commonly known as AKA, is regarded as one of the wealthiest and greatest rappers in South Africa. He often makes waves with his singles and his romantic relationships.
AKA just unveiled his new girlfriend to the public after nearly a year of being single following the untimely death of his fiance.
The two lovebirds who appear to be infatuated with each other have been dominating the headlines for both good and bad reasons.
Who is AKA Rapper Girlfriend?
Nadia Nakai, a stunning rapper, singer, and reality TV personality from Zimbabwe who was born in South Africa, is AKA's girlfriend.
Nadia Nakai was born to a South African father and a Zimbabwean mother. Before beginning her career as a rapper, she attended school in both South Africa and Kenya.
Nadia Nakai, who collaborated with Cassper Nyovest on such songs as Saka Wena and Naaa Meaan, is well-known for her music. She has won numerous prizes for it both in South Africa and Zimbabwe.
Nadia Nakai had around ten singles as of 2022, one album, and credits on several tracks where she worked with other well-known performers.
Nadia Nakai has achieved success as a musician in addition to appearing on television as a host and a celebrity. She and Siyabonga Ngwekazi co-hosted the Yo! MTV Raps South Africa in 2019.
Nadia Nakai made an appearance on the Netflix reality series Young, Famous, and African in 2022.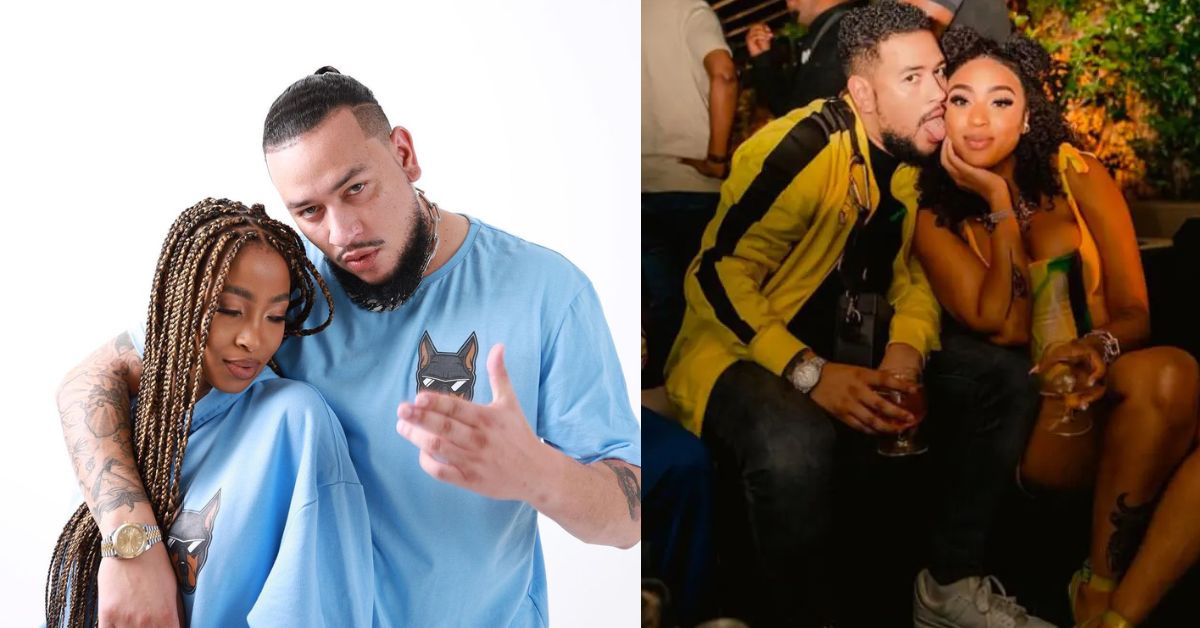 When Did Aka and Nadia Nakai Start Dating?
When Nota Baloyi implied that AKA and Nadia Mukami were dating in one of the episodes of his podcast Everybody Hates Nota, rumors about their relationship began to circulate in late 2021.
When AKA left a heart-eyes emoji remark on Nadia Nakai's Instagram photo and Nadia responded with a love emoji, their relationship became public in February 2022 after months of keeping it private.
The two have not held back on their love since going public, taking frequent trips together, and engaging in intense PDA, which some find adorable and others find repulsive.
See some of the most recent posts here:
Aka Rapper Dating History
Although the romance between DJ Zinhle and AKA was strong, it did not end happily as many of its supporters had hoped.
Although they appeared to be having a good time in public, there were rumors of relationship problems, including claims that AKA cheated on Zinhle with Bonang while Zinhle was expecting.
This ultimately caused the couple to separate, and AKA then started dating publicly with Bonang. Despite their troubled past, AKA and Zinhle have opened up about their initial encounter, where they supposedly clicked right away.
Bonang Matheba
AKA and Bonang's union came under heavy fire, especially after rumors of Zinhle's adultery surfaced. Fans of Zinhle were quite upset over this and expressed their distaste for Bonang.
Nicole Nyaba
Nicole Nyaba rose to popularity because of her connections to AKA, but she has since built a solid name for herself, even though many South Africans are still unaware of her exact line of work.
Nellie Tembe
One of AKA's most significant and heartbreaking relationships was with Anele "Nellie" Tembe. Johnny had paid the customary bride price, and the pair were engaged, but sadly, Nellie passed away.
She wasn't highly recognized before her connection with AKA, but once the rapper's mother endorsed Nellie on Instagram, she became well known.