English singer-songwriter Louis William Tomlinson hails from the country. As a member of the boy band One Direction, he achieved stardom.
Before making his 2010 audition for the British music competition series The X Factor, Tomlinson started his career as an actor in television dramas.
He was put into a group with four other competitors after being booted as a solo artist, creating One Direction. One Direction eventually rose to fame as one of the boy bands with the highest lifetime sales.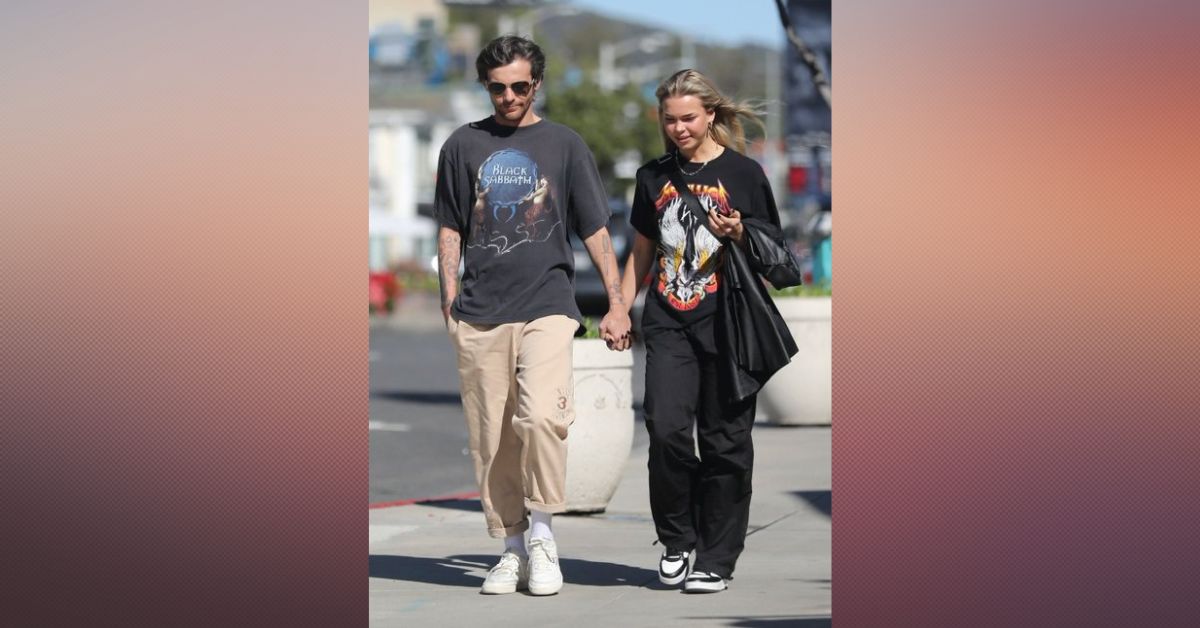 Who is Louis Tomlinson's New Girlfriend?
On February 16, 2023, images of Tomlinson and Nyvang together became viral. The pictures show the new pair strolling with to-go coffee cups and holding hands.
Tomlinson and Nyvang both sport faded Black Sabbath t-shirts, while Nyvang sports a black Metallica t-shirt and matching black nails to complete their heavy-metal stylish ensemble.
She is a Model and Influencer From Copenhagen
She currently has 6,300 TikTok subscribers and 29,500 Instagram followers, but we can imagine that once One Direction fans learn about Tomlinson's new relationship, those numbers will skyrocket.
While Nyvang's TikTok description indicates that she is from Copenhagen, the capital of Denmark, her Instagram bio displays the Danish flag and mentions that she is based in Los Angeles, California.
Nyvang was born in Holte, Denmark in July 2001, making her a Cancer according to her Facebook. For anybody curious, Tomlinson's sun is in Capricorn.
She Studied Business at College in Denmark
Nyvang claims on her Facebook profile that from 2016 to 2019, she attended Niels Brock International High School in Copenhagen.
She started attending Copenhagen Business School in September 2020, following her high school graduation.
She has a background in service management and business administration. Nyvang is not only a student; she is also a model.
Tomlinson and His Girlfriend Support Different Football Clubs
Tomlinson co-owns the Doncaster Rovers, for which he participated in a match in February 2014. Nyvang's Facebook page indicates that she is a supporter of the Liverpool Football Club.
Have a look at some of the latest trending articles: