Susan Wojcicki, CEO of YouTube, made the announcement in an email to staff members that YouTube made public on Thursday. After almost 25 years working for Google, Wojcicki is leaving to "start a new chapter focused on my family, health, and personal projects I'm passionate about."
The chief operating officer of YouTube, Neal Mohan, will take over as CEO of the online video platform. Mohan joined YouTube in 2015 and has since been one of Wojcicki's top lieutenants after many years as Google's senior vice president of display and video ads. Mohan oversaw the trust and safety team at the company and played "pivotal roles" in the creation of a number of YouTube products, including YouTube TV, YouTube Music, Premium, and Shorts, according to Wojcicki.
Wojcicki will support Mohan and help with the transition in the near future. She says she will eventually hold an "advisory role across Google and Alphabet." This will enable me to draw on my varied experiences from the past to provide advice and direction across Google and the Alphabet portfolio of companies.
You can also check:
Wojcicki's relationship with Google actually began before she started working there when she rented out a garage to company founders Sergey Brin and Larry Page in 1998. She joined Google formally in 1999 when Brin and Page started developing the search engine and later encouraged the company to purchase YouTube in 2006. In 2014, she was appointed CEO of YouTube.
thank you @SusanWojcicki for all your amazing work over the years to make YouTube home for so many creators ♥️ pic.twitter.com/T2t2NUqRsW

— YouTube Creators (@YouTubeCreators) February 16, 2023
In a statement obtained by Recode, Page, and Brin said that Susan
"has a unique place in Google history and has made the most incredible contribution to products used by people everywhere." "We're so appreciative of everything she's done for us over the past 25 years."
As CEO of YouTube, Wojcicki frequently spoke with creators and addressed their issues with the site. She again addressed creators directly in a different note that was posted to the YouTube Creators blog.
"Sitting down with you, hearing how you were using the platform, and listening to feedback was a constant highlight of my job," she said.
It was crucial for me and the entire YouTube team to listen to what you had to say and improve. "Sometimes what you said was tough and candid.
Who is the New Ceo of Youtube? Who is Neal Mohan?
Indian-American Former Chief Product Officer of YouTube, Neal Mohan. Neal Mohan began working for Google, which owns YouTube, in 2008. Mohan and Wojcicki have worked together on projects for almost 15 years. As a result of Google's acquisition of DoubleClick in 2007, he joined the company and eventually attained the position of senior vice president of Display and Video Ads. He was named YouTube's chief product officer in 2015.
Thank you, @SusanWojcicki. It's been amazing to work with you over the years. You've built YouTube into an extraordinary home for creators and viewers. I'm excited to continue this awesome and important mission. Looking forward to what lies ahead… https://t.co/Rg5jXv1NGb

— Neal Mohan (@nealmohan) February 16, 2023
He obtained his electrical engineering bachelor's degree from Standford University in the United States in 1996. Later, in 2005, he obtained his MBA from Stanford University Graduate School of Business. He is a board director for the clothing and fashion company Stitch Fix in addition to YouTube. He is a member of the 23andMe biotechnology research company's board of directors.
Why Did Susan Wojcicki Resign After 9 Years?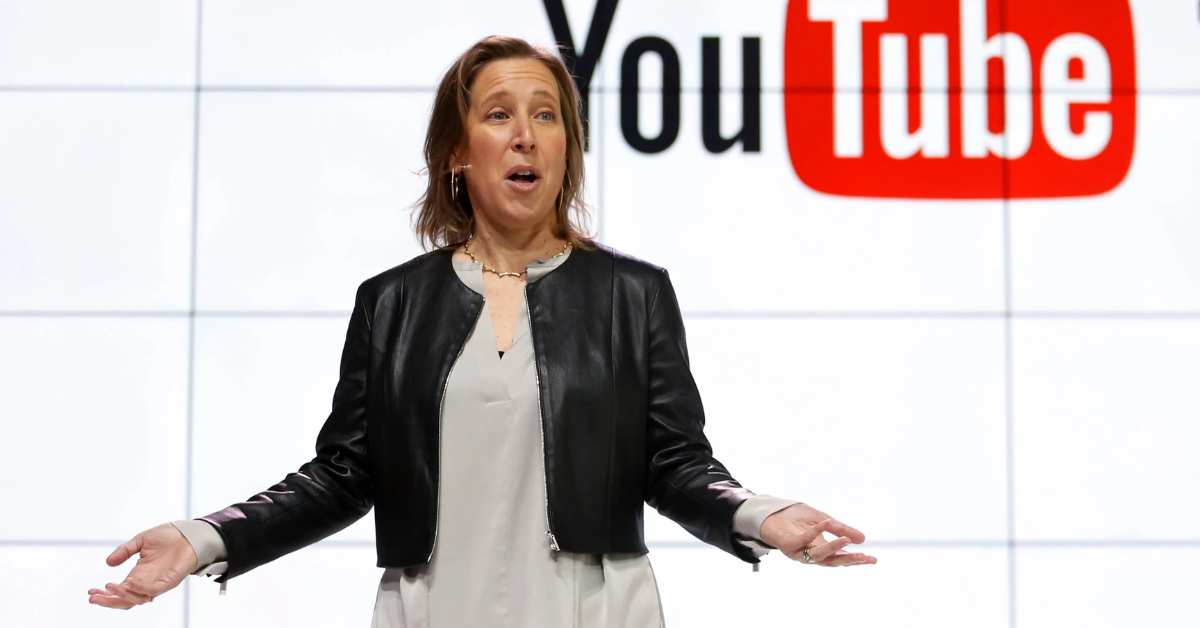 In a Thursday blog post, YouTube CEO Susan Wojcicki announced her resignation after nine years. She said YouTube's new CEO will be Neal Mohan, its CPO. Google's senior vice president for ad products, Wojcicki, 54, became YouTube's CEO in 2014. Wojcicki worked at Intel and Bain before Google.
"Today, after nearly 25 years here, I've decided to step back from my role as YouTube's head and start a new chapter focused on my family, health, and personal projects I'm passionate about," said Wojcicki. Wojcicki will be remembered as Google's first landlord as well as one of the most respected female tech executives.
After Larry Page and Sergey Brin founded Google in 1998, Wojcicki rented her Menlo Park, California, garage to them for $1,700 a month. Page and Brin, both 25 at the time, worked on their search engine in Wojcicki's garage for five months before moving Google into a more formal office and recruiting their former landlord.
"It would be one of the best decisions of my life," Wojcicki wrote in her departure announcement.
She agreed with CEO Sundar Pichai to provide "counsel and guidance" across Google and Alphabet and stay with YouTube temporarily to help with the leadership transition. Wojcicki is the latest high-profile tech executive to resign, following Amazon CEO Jeff Bezos in 2021, Facebook COO Sheryl Sandberg in 2022, and Pinterest CEO Ben Silbermann in 2022. Elon Musk bought Twitter in 2022, firing CEO Parag Agrawal.
Wojcicki's departure comes at a time when YouTube is facing one of its most difficult periods since Google bought the quirky video site facing widespread copyright infringement in 2006 for $1.65bn. The $1.76bn all-stock deal closed. Google paid too much for a video service whose future was uncertain, but it was a bargain.
YouTube's $29bn ad revenue last year makes it a cultural and financial success. Google's corporate parent, Alphabet Inc., began disclosing YouTube's financial revenue in 2017. However, YouTube's ad revenue fell 5% in the final six months of 2018, the first extended decline since Alphabet revealed its financials. Alphabet's stock price has fallen 11% since its latest quarterly report two weeks ago due to analysts' concerns that the slump will continue this year.
YouTube has dealt with misinformation and hate speech for nearly a decade under Wojcicki. YouTube and other tech platforms banned Donald Trump in January 2021 for inciting US election unrest. Wojcicki's departure may affect the suspension of the former president. In late 2022, TikTok overtook YouTube in viewing time.