Following their meeting on Celebs Go Dating, Laura Anderson and Gary Lucy announced on Wednesday that they will soon become parents for the first time.
She flaunted her baby belly while sharing a video of joyous moments from her "pregnancy adventure." Several celebrity pals also reacted to the news of the pregnancy in addition to fans.
Laura posted a video with a number of images and snippets from her pregnancy. She shared a few mirror selfies online while flaunting her growing baby belly.
She sat down in a hospital bed and watched her infant on a TV. Gary and Laura appeared in one of the photos decked up as Santa Claus and donning red caps.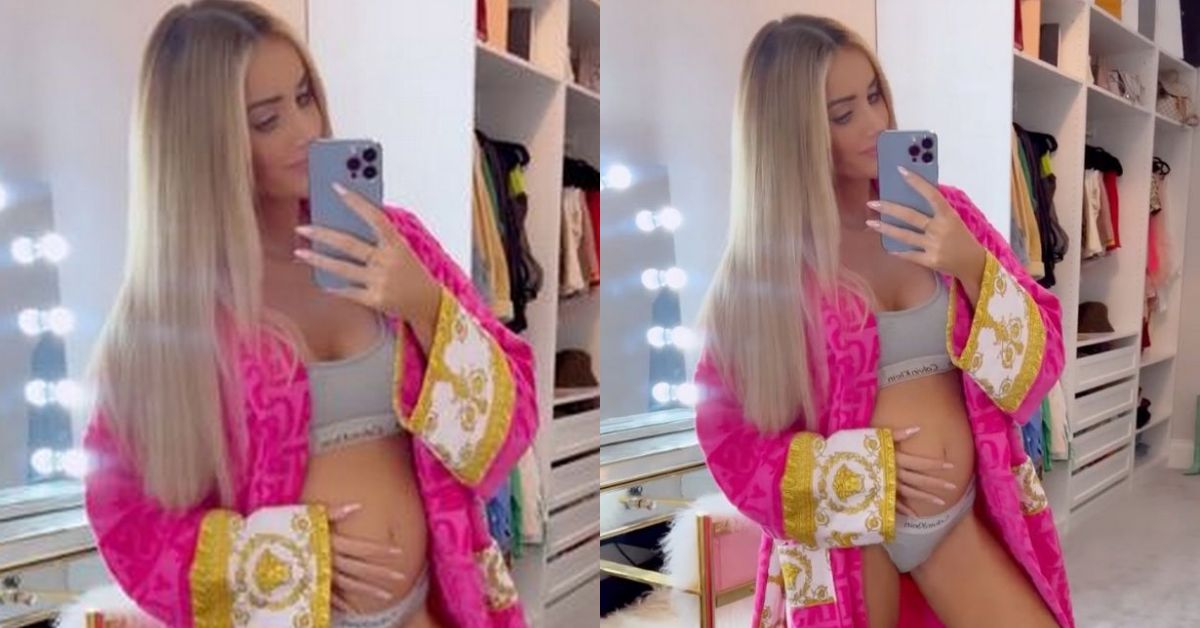 The two smiled brightly as they posed for the camera. She also held her growing baby belly while taking a selfie. Her hand held a bracelet that read "Baby Bear."
Gary captured Laura on camera as she slept in the hospital. On Laura's face, a pregnant glow was evident. She tagged Gary in the post and added the M83 Outro music.
Laura took to Instagram to share her big news and wrote, "Our hearts are full. Baby Lucy due Summer'23 (pregnant woman emoji)." Influencer Molly-Maa Hague commented, "Congratulations omg!" Tasha Amber Ghouri wrote, "Ahhh! Congratulations angel." To which, Laura responded, "Thank you angel." TV personality Charlotte Dawson wrote, "So happy for you babe omg omg omg omg." To which Laura replied, "Ha ha ha love you can teach me some baby songs please I know nothing."
Reacting to the pregnancy news, one of Laura's fans commented, "Laura!! Without even knowing you, I've been rooting for you since Love Island. Seeing this just made me so happy! Like tears in my eyes, happy. I know it is silly. So happy for you! Congrats!" Another fan wrote, "Omg!! So happy for you both-congratulations-I thought you split up xx." Another fan commented, "You will be the best mumma ever." A fan wrote, "When I saw you on Celebs go dating…I knew it would be soon! Congrats!! I'm also due summer 2023." Many fans posted red heart emojis on the post.
Laura Anderson gained notoriety after finishing in second place on the fourth season of Love Island. She appeared on Celebs Go Dating and Celebrity Karaoke Club as well. Laura fell in love with Gary Lucy while watching Celebs Go Dating.
Follow Leedaily Twitter to get the most latest information and news as it breaks.
Do you know which famous actresses are pregnant in 2023? These are some links you can visit to learn more about their pregnancy news: