Australian actress, comedian, and writer Rebel Wilson has gained popularity in the film and entertainment worlds. Her performances in movies like Bridesmaids, Pitch Perfect, and Isn't It Romantic are what made her most well-known. Rebel has achieved success in her career as well as in her personal life, which has garnered media attention. This article will examine Rebel Wilson's girlfriend in more detail and examine her romantic history.
Rebel Wilson Girlfriend: Rebel Wilson Has Announced Her Engagement to Ramona Agruma
The actress revealed on Instagram on Sunday that Rebel Wilson and Ramona Agruma are engaged. According to her Instagram post, the Pitch Perfect actress surprised Agruma with a Tiffany engagement ring. The photo shows the bride-to-be kissing while sporting matching pink-and-white striped shirts with a heart design.
In front of Sleeping Beauty's castle, at Disneyland, Wilson made his proposal. Eight months have passed since the Australian actress first introduced Agruma to her fans, saying,
"I thought I was searching for a Disney Prince… but maybe what I really needed all this time was a Disney Princess."
She captioned her post: "We said YES!" thanking Tiffany & Co. for the "stunning ring" and Disney CEO Bob Iger for helping her pull "off this magical surprise." 
Wilson, who had Royce Lillian through a gestational surrogate last November, came out last summer after learning that an Australian newspaper planned to publish an article about her new relationship with jewelry and clothing designer Agruma.
She admitted that Agruma's family "hasn't been as accepting" of the relationship as hers has been in a recent interview with Life Uncut.
"In many ways, having to break the news to the public has been much more difficult for her, Wilson said, adding, "As her partner, I feel so sad to see what happened with her family over it. Hopefully, people's perspectives on things will change."
On the podcast, Wilson, who recently discussed how she was told not to lose weight while portraying "Fat Amy" in the Pitch Perfect movies, also discussed her s*xual orientation and admitted, "I never felt 100% straight."
It wasn't like I was actively exploring that side of me, but when I spoke to my close friends, they were all aware of it.
"I was dating men, but I kept thinking, "I wish they were a little more like this…" Or maybe something wasn't quite right. I've never met a man who I wanted to live with or who I had a strong enough bond with."
In The Almond and the Seahorse from 2022, a same-s*x kiss "made me feel more open to exploring," Wilson remarked. Using Agruma "It just made sense. I'm grateful to have found her."
To know more about celebrities, click on the link given below:
How Did Rebel Wilson and Ramona Agruma Meet?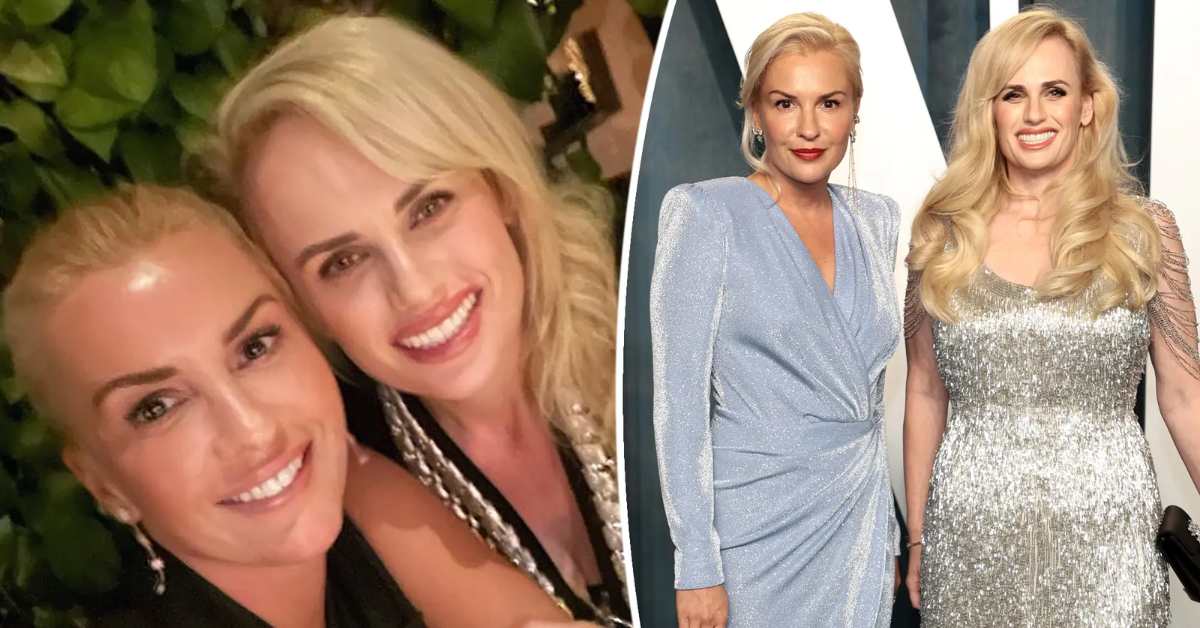 Hugh Sheridan, an actor, and singer who is one of Wilson's close friends revealed on 2Day FM that he had been trying to deliberately match his friend with her "perfect match" and had decided Agruma was the one.
"I had been arranging dates for Ramona and Rebel with various people. I do a little bit of matchmaking in my spare time, but Ramona and Rebel were really difficult," he said.
In a May interview with People, Wilson discussed her relationship without disclosing the identity of the person she was seeing but revealed that their first date had taken place over the phone.
Before the meeting, we talked on the phone for several weeks. And that was an excellent way for us to get to know one another," she said. It was very romantic and a little retro in that regard.
It's great to have a partner who feels like an equal partner and to be in a healthy relationship, she continued, because as you go through the process of finding more self-worth, I think that what you want in a partner is elevated.
I'm not saying all of my ex-partners are great, but there were times when I probably should not have put up with what they were doing. Being in a really healthy relationship thus feels different.
Wilson announced the news with a lovely Instagram post of a selfie with her love writing in the caption: "I thought I was searching for a Disney Prince… but maybe what I really needed all this time was a Disney Princess." 
How Long Have Rebel Wilson and Ramona Agruma Been Dating?
Despite the fact that Agruma and Wilson didn't become "Instagram officials" until June 2022, Wilson posted pictures of the two of them together as early as January of this year. They attended the Vanity Fair Oscar party together as well as a Los Angeles Rams game with some friends, including James Corden.
They have been dating for at least six months, a source told People, adding that "Rebel's friends have really enjoyed seeing her this secure with someone."
We have covered all the information about Rebel Wilson's Girlfriend. If you want to check out more celebrities' personal life then you can bookmark our site leedaily.com for all the latest updates.