Witnesses claim that a woman accidently knocked down a sculpture of a brilliant blue dog at Art Wynwood in Miami, breaking the $42,000 work of art.
Some people may think Jeff Koons' iconic balloon dog sculptures belong in a circus rather than an art gallery since they so closely resemble their twisted latex sources.
Nevertheless, on Thursday, visitors to an art fair in Miami witnessed a bright blue porcelain dog worth $42,000 fall and break into pieces, underscoring the fragility of these supposedly buoyant sculptures.
At the Art Wynwood art fair in downtown Miami, which runs through Sunday and has more than 50 galleries from the US and overseas, the sculpture, which was roughly 16 inches tall and 19 inches long, was placed on a transparent pedestal.
On Thursday, at the V.I.P. preview night of the art fair, a woman accidentally knocked over the Koons sculpture, causing it to break into at least 100 pieces as art collectors and other enthusiasts milled about.
Stephen Gamson, an art collector, and artist claimed in an interview on Saturday that he had seen the sculpture fall and that "before I knew it, they were scooping up the Jeff Koons pieces in a dustpan with a broom."
In a booth run by Bel-Air Fine Art, which includes galleries in the US and Europe, Mr. Gamson claimed that he was ready to point the sculpture out to the group he was with when he observed an unidentified woman tap the sculpture with her finger, knocking it off its pedestal.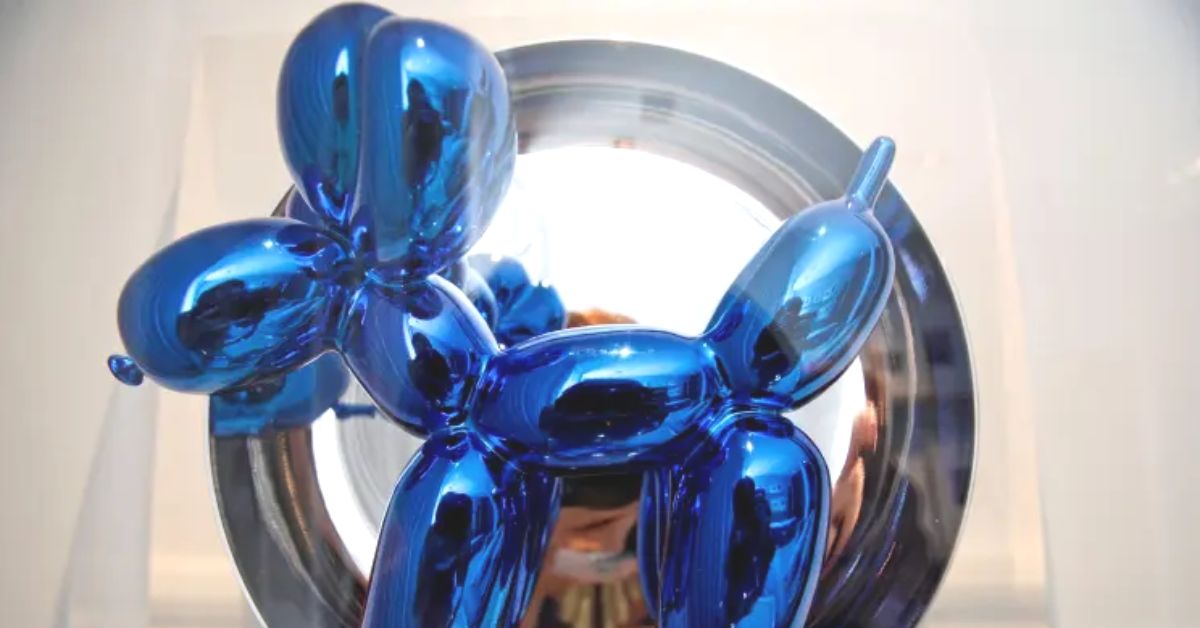 Initially, according to Mr. Gamson, he believed that the fall might have been a staged performance piece, but then he saw that the woman was blushing and that staff people from the art fair were running over.
The hundreds of intact paintings and sculptures that were all around the porcelain shards now drew more attention. The crash was covered by The Miami Herald on Friday. On Saturday, no one could be reached right away at Wynwood Art.
According to Mr. Gamson, the situation was "kind of like a vehicle accident on the highway, when people start staring and then there's traffic and it becomes this gigantic event."
He saw an opportunity and asked a gallery employee if she would sell him the damaged pieces. He was an art collector. She was still considering the offer, he claimed.
With hues of orange, red, magenta, yellow, and blue, Mr. Koons has created thousands of sculptures of balloon dogs.
These sculptures of dogs range in height from 10 inches to over 10 feet of them. For some Jay-Z concerts in 2017, a massive inflatable version of the sculpture made of nylon graced the stage.
Requests for comment from Mr. Koons were not answered. He stated that his next significant endeavor would involve launching miniature sculptures to the moon last year.
Curators of museums and galleries must strike a balance between making art accessible to the general public and safeguarding it from well-intentioned but potentially irresponsible visitors.
An 800-year-old coffin, a sculptured wall clock, and an illuminated pumpkin have all recently suffered damage from people who are interested in ancient artifacts and artworks.
A district manager for France and business development at Bel-Air Fine Art Galleries, where the sculpture was on display, is Cédric Boero. At the art festival, he was overseeing their display when he heard a loud crash and noticed that the sculpture had fallen to the ground.
Imagine the moment.#JeffKoons smashed at art fair.
And within seconds some dude is saying, "Nobody touch anything — I'll buy it!"https://t.co/2U6yat8Mge pic.twitter.com/6hNUXQRcCS

— Laurie Garrett (@Laurie_Garrett) February 19, 2023
On Saturday, he claimed, "Life just stopped for 15 minutes with everyone around, like security." During his conversations with the fair's organizers after the sculpture fell, Mr. Boero said that one of his colleagues spoke to the person who had tipped it over.
She simply wanted to vanish after saying "I'm very, very sorry," he claimed. According to Mr. Boero, who took a diplomatic approach to the situation, the sculpture's fragments are being kept in a box until an insurance company reviews them.
He laughed as he observed that there were now 798 instead of 799 of these blue balloon dog sculptures, enhancing their scarcity and thus their worth. He remarked, "That's fantastic for the collectors.
Philip Lewis Said on Twitter: 
"
A woman accidentally knocked over a balloon dog sculpture by Jeff Koons at an art fair in Miami, causing the $42,000 artwork to shatter, witnesses said."
Oh, an editor should've saved this poor general assignment reporter from herself. 30 years after Koons began making ballon-dog sculptures, this kicker to a @nytimes (!) lede: "observers might think they would be better set in a circus than an art gallery." https://t.co/T4FKCMH7yZ

— Kurt Andersen (@KBAndersen) February 20, 2023
Dan Sinykin Said on Twitter: "
I
t's a dark world, but here, at least, is one piece of fantastic news."
For more information, please stay connected with us on our site Leedaily.com.
Check out some of the most recent trending news: