LL Cool J is the stage name of James Todd Smith, an American rapper, songwriter, record producer, and actor. Together with other new school hip-hop artists Beastie Boys and Run-DMC, he was one of the first rappers to have mainstream success.
With such a long and illustrious career, it's no surprise that LL Cool J's net worth has grown to an impressive amount. In this article, we'll explore his journey and delve into his net worth in detail.
LL Cool J Net Worth: How Rich is the American Rapper?
LL Cool J's net worth is estimated to be around $120 million. His extensive career in the music and entertainment industry, combined with his business ventures, has contributed significantly to his net worth.
In addition to his income from music and acting, LL Cool J has also made money from endorsements and sponsorships. He has worked with brands like Coca-Cola, FUBU, and Gap, among others.
LL Cool J's philanthropic work should also be noted. He has been involved in various charities and causes, including the American Cancer Society, the Red Cross, and the National Urban League. He receives $350,000 for each episode of NCIS.
| | |
| --- | --- |
| Full Name | James Todd Smith |
| Nickname | LL Cool J |
| Net Worth | $120 million |
| Salary | $350,000 |
| Date of Birth | Jan 14, 1968 |
| Place of Birth | Bay Shore, New York |
| Age | 55 years old  |
| Height | 6 feet 1 inch |
| Nationality | American |
| Profession | American rapper and actor  |
The Early Years of LL Cool J
LL discovered his mother and grandma were shot and bloodied when he was four years old. In a fight over their divorce procedures in 1972, his father shot and nearly killed them.
The next man his mother dated was a heroin addict named Roscoe Granger, who frequently battered LL. When Smith started singing in his church choir at a young age, he developed a passion for music.
And at the age of nine, he started rapping. James's grandfather, a jazz saxophonist, supported him musically and gave him his first mixing desk when he was sixteen.
The mixing desk was purchased from Sears. His mother supported his work and bought him a Korg drum machine with her tax refund for one year.
LL Cool J Rap Career Success
Smith started to record his tunes, which he then sent to several record labels. Def Jam Recordings employees got their hands on his demo. Def Jam accepted the demo and issued his debut album. His new stage name, L L Cool J, which stood for Ladies Love Cool James, was used to release the song.
The fact that Cool J's 1984 single "I need a beat" sold over 100,000 copies shows how popular both the rap scene and America were with him. He decided to drop out of high school as a result and record his debut album.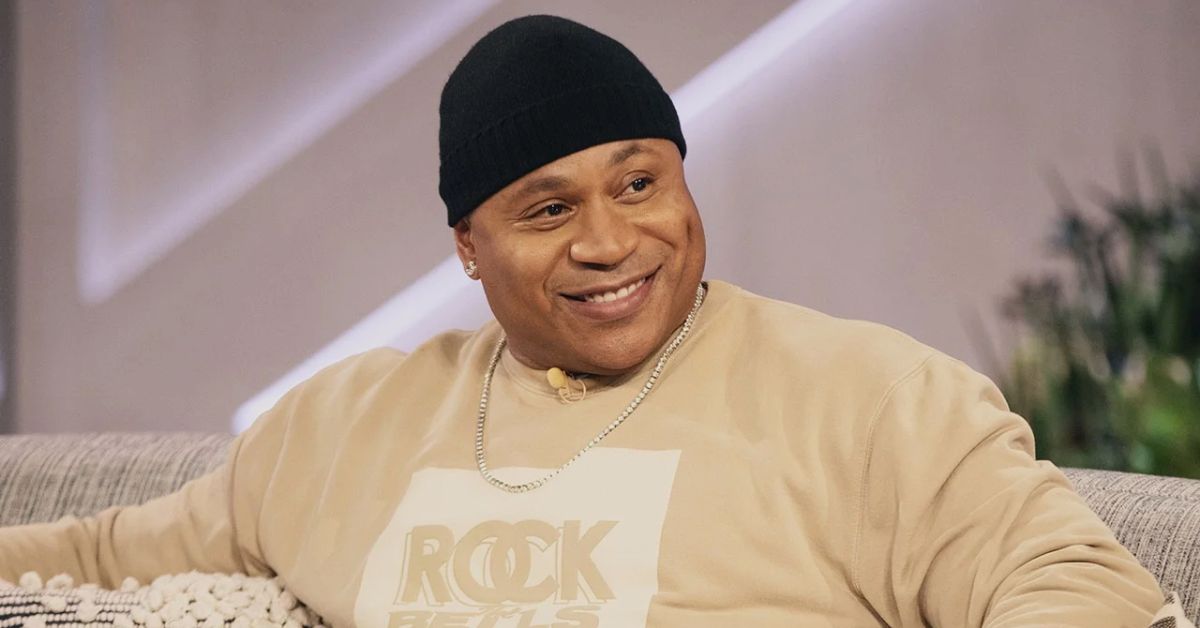 His debut album, "Radio," achieved platinum status after selling 1,500,000 copies. In addition to being commercially successful, it also received positive reviews thanks to Cool J's addition of a traditional song structure that made rap more approachable for general listeners.
In 1987, he would release "Bigger and Deffer" as a follow-up. One of the earliest pop-rap songs was the tune "I need love." With the record hitting 2X platinum, he was once more hailed with praise from both the press and the public.
He would make a comeback in 1989 and release another platinum-selling album, Walking with a Panther. The western hip-hop scene started to develop around this time.
The gangster genre started to appear more frequently in hip-hop themes. He published "Mother Says Knock You Out" in 1990. The album's much harsher edges were appealing to the emerging hip-hop generation.
That was regarded as yet another triumph. Regrettably, neither critics nor listeners liked his follow-up album, which was released in 1993. He took a two-year break before starting his acting career.
He made appearances in the movies "The Hard Way" and "Toys" during this time. He appeared in the NBC comedy "In The Home" as well.
In 1995, he made a comeback with the album Mr. Smith. Boys 2 Men appeared on several tracks on the album, and "The Woman in My Life" by Michael Jackson was also covered.
The music video would land LL a Grammy and become one of the first hip-hop videos ever to air on VH1. More than 2 million copies of this album were sold.
The following album from LL Cool J was Phenomenon, which went platinum and debuted at number one on the Billboard album charts. In 2000, he released G.O.A.T., which also went platinum.
The ninth studio album of LL Cool J, "10," was released in 2002. It debuted on the Billboard Charts at position No. 4. Afterwards, LL Cool J put out four additional studio albums, with varied levels of popularity.
From February 2012 through February 2016, LL Cool J presided over the Grammy Awards five times in a row. It was revealed that LL Cool J has rejoined Def Jam Records in September 2019 and that new music was in the works.
In January 2016, LL Cool J received a star on the Hollywood Walk of Fame. The greatest honor given to a performer in America, the Annual Kennedy Center Honors, recognized LL Cool J as the first rapper in December 2017.
He responded to this distinction with a message on Instagram that read: "This one is dedicated to all of my predecessors and successors.
We were placed here to encourage and support one another. manifest and realize our aspirations. I sincerely hope that I have inspired you, just as you have inspired me."
You can also check out other American rapper's net worth here:
LL Cool J Acting Career: Making Waves in Hollywood
Alongside his successful music career, LL Cool J boats an impressive resume of recognizable acting roles. His first acting part was a small role in a high school football movie, Wildcats.
He landed the role of Captain Patric Zevo in 1992's Toys. LL Cool J even starred in his TV sitcom, In the House, from 95-98.
He portrayed a famous ex-football star who finds himself in financial difficulties and is forced to rent out part of his house to a single mother and her two kids.
In 1998, he played a small role in Halloween H20. During the next few years, he appeared in Deliver Us from Eva, S.W.A.T, and Mindhunters.
Since 2009, he has starred in a leading role in NCIS: Los Angeles, a CBS police procedural. LL Cool J plays NCIS Special Agent and ex-Navy SEAL Sam Hanna. Since April 2015, he has hosted the popular celebrity competition game show Lip Sync Battle.
We have covered all the earnings of LL Cool J. If you want to check out more celebrities' net worth then you can bookmark our site leedaily.com for all the latest updates.