Mama June has tied the knot with Justin Stroud once more. On February 18, almost a year after their first "secret wedding" in March 2022, the couple got married. We find out about June's new husband Justin Stroud, including how old he is and how much money he has.
Mama June said it was the first time the whole family had been together since 2014 and that the ceremony took place in Florida. Honey Boo Boo was one of her four daughters who walked her down the aisle.
We will learn more about Justin Stroud and find out why Mama June is so "grateful" for him.
Check out some other new content we've published:
Who is Justin Stroud?
Mama June's husband is Justin Stroud. In October 2021, the star first gave a hint about her boyfriend by posting a small photo of his tattooed arm on her Instagram stories.
He works as an auto mechanic in Alabama. Mama June is 43, and Justin Stroud is 35, so they are 8 years apart in age.
The two met on TikTok, and in an exclusive podcast interview with HollywoodLife, Mama June said that Justin didn't know she was famous.
The couple got married for the first time in March 2022 at a courthouse in Georgia. At the time, they had only known each other for about six months.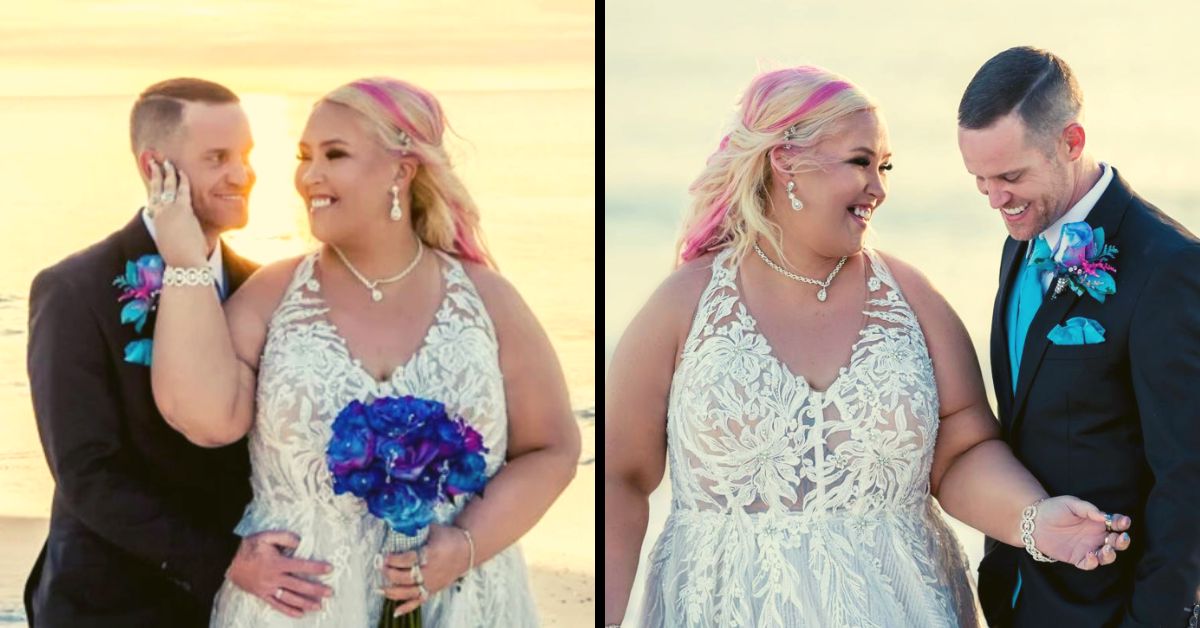 How Mama June Found True Love with Justin After Past Relationships?
Mama June first talked about Justin on her show. She said, 
"I'm grateful for the person that I found — Justin. I do have a wonderful man right here."

"Justin is a lot different than Geno, Sugarbear, or any other man who has been in my life," she says. "Honestly, he's showin' me how somebody can actually be treated well."
In 2014, there were rumors that Mama June had been seen talking to Mark McDaniel. This caused Here Comes Honey Boo Boo to be taken off the air "immediately."
The Daily Mail says that Mark McDaniel was found guilty of assaulting a child in 2004. He admitted to the charges against him and went to jail for 10 years in Georgia.
In a statement at the time, a TLC spokesman told ABC News:
"Supporting the health and welfare of these remarkable children is our only priority. TLC is faithfully committed to the children's ongoing comfort and well-being."
Mama June, who is on the show Here Comes Honey Boo Boo, has said that she is not dating Mark McDaniel.
Mama June: FamilyCrisis will show the wedding in an episode that will air on May 5 at 9 p.m. ET.
View this post on Instagram
Justin
St
roud
's
Net
Worth
Justin Stroud's net worth is not known, but it looks like it will go up because his newfound fame has given him more opportunities.
Mama June's husband has already been on the WE show Mama June: Road to Redemption, and he will be on the new series when it starts in May.
Justin is currently available on Cameo, where he charges £17 ($20) for an individual film and £42 ($50) for a professional video. Celebrity Networth says that June Shannon, who is married to him, has a net worth of $50,000.