Rock Lobster enjoys getting together with friends, and the season 9 newcomer to The Masked Singer appears to be having a wonderful time.
In the ABBA Night episode, Rock Lobster debuted alongside Night Owl and Medusa, two more newcomers who advanced from Week 1 after defeating Gnome and Mustang.
Rock Lobster is one of the weirdest candidates they've ever had on the show, and that's saying something, based on the preview below. After Rock Lobster debuts, we'll have to wait and see what it means.
Who is Rock Lobster on Masked Singer?
Rock Lobster has been discovered to be none other than comedian and TV star Howie Mandel. Howie demonstrated his dance abilities in addition to singing, which you can still watch on his hugely popular TikTok. Howie's appearance on the singing competition show pleased the viewers.
"Your identity as The Rock Lobster astounds me! One follower wrote, "You were really amusing," and another added, "First time I got one correct on the first try. I recognize that voice. Rock Lobster, you did it justice!"
Rock Lobster is dressed in black slacks, a green shirt, and black boots with red trim that matches his claws. Their attire doesn't stand out and isn't particularly unique or unusual. The enormously detailed lobster mask with its many tendrils and the Rock Lobster's enormous claws really set them apart.
Oh, and of course the tail. Most masks get their details from the clothing, however, in the case of Rock Lobster, the outfit is so lifelike that it actually resembles a rock lobster in apparel. and, of course, standing on two legs.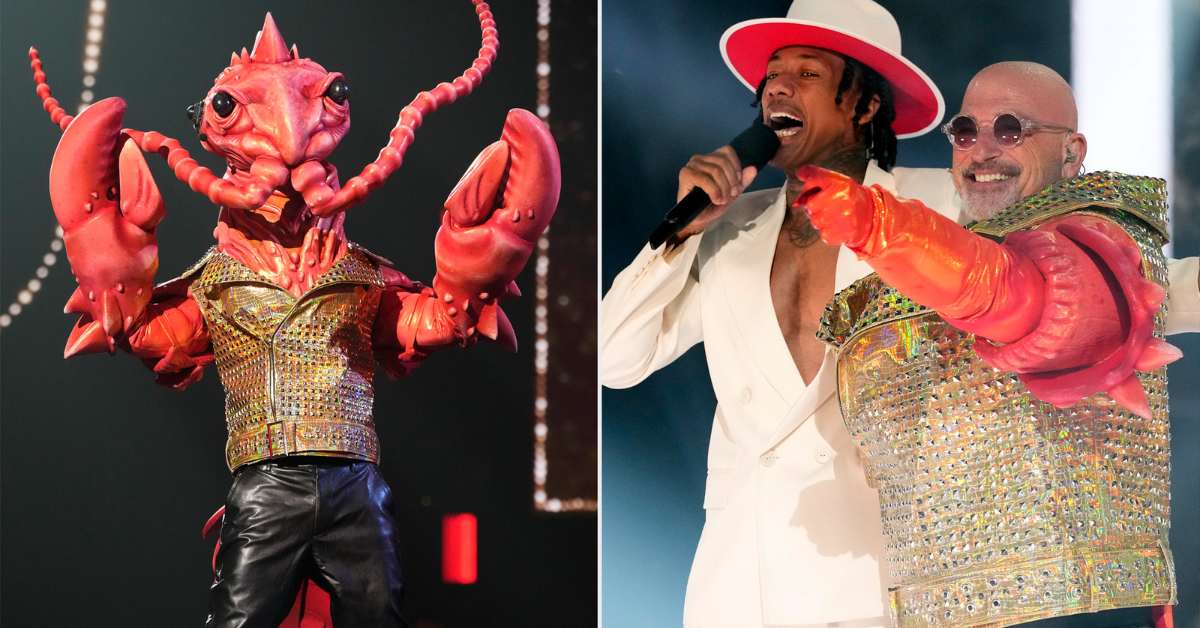 Howie Mandel: I'm a lone wolf, not a pack. I just received a call where someone said, "You are gonna sing for us. You are to dance for us." And I affirmed. You'll be inside a lobster, they continued, and it's The Masked Singer. Oh, you know, I'll do that as well, but I feel like it takes away from my dancing and singing, I added. Yet, I believe that I truly shone and that my singing is flawless. The other dancers couldn't keep up with my dancing.
Even with my singing, I felt that the music track was unable to keep up with me rhythmically or tonally. Nonetheless, I was unaffected by it because I am a consummate professional. And I believe the judges made a mistake by excluding me from the competition because I felt I had so much more to contribute and should have advanced to the finals but to each their own.
Here you can check our recent articles:
Clues on The Masked Singer Season 9
The "hottest club, Lobster a Go Go," opens its doors to Rock Lobster for ABBA Night. Since you were a child, he has been in films and TV series. Men in black wearing scrubs and bright yellow rain gear are visible. He dances in front of "10 million people" every day for 15 seconds.
He claims that when he was in school, he was a crazy, nervous mess. His intricate pranks, which eventually led to his expulsion from three different schools, gave him fulfillment. He then displays a cuddly version of the first season's Monster!
All of a sudden, everything altered "on a dare." He revealed his eccentricities to a crowd! They display him receiving two joker cards during the transaction. He still calls himself a "neurotic mess," particularly lately. Finally, a globe with a large lobster atop it is visible.
He has devoted his entire career to feeling uncomfortable. Once he finished performing, Shangela gave us a celebrity clue. It has nothing to do with Judge Judy, she said while holding up a gavel. I'm an excellent judge of character, said Rock Lobster.
Frequently Asked Questions
How Was Rockhopper Masked Singer?
Michelle Williams' highest finish on The Masked Singer was fourth in both of her appearances on Rockhopper and Microphone. She participated in both seasons when COVID-19 cancelled the initial "The Masked Singer Tour" of 2020, as was confirmed in an Instagram post.
Who is Seahorse on Masked?
The two-time Grammy winner Tori Kelly was identified as the sequined fish with the strong and diverse vocals.
Who is the Shrimp on Masked Singer?
On the inaugural season of The Masked Singer Australia, Darren McMullen Prawn is a celebrity participant wearing a mask.
Who Was the Pink Ostrich on the Masked Singer?
Kandi Burruss, a Grammy-winning musician, performer, and actress of "Real Housewives of Atlanta," was named the Night Angel and Season 3's victor.