Introduction
A 10G network switch is a device that connects multiple devices on a network, allowing them to communicate with each other. It's called a 10G switch because it supports data transfer rates of up to 10 gigabits per second (Gbps). This makes it much faster than traditional switches that support speeds of up to 1 Gbps.
Switches work by examining the data packets that are sent between devices on a network and forwarding them to their intended destination. This is done by examining the Media Access Control (MAC) address of the packet, which identifies the device it's intended for. The switch then forwards the packet to the appropriate port, ensuring that the data reaches its intended recipient.
The 10G Network Switch is a powerful device that can help businesses and organizations manage their network traffic. It is designed to efficiently switch data between different networks, allowing for faster speeds and increased reliability. With the help of a 10G Network Switch, businesses can make sure that data is sent quickly and securely to the right destination. In this article, we will discuss the basics of network switching, how a 10G switch works, and some of its key features.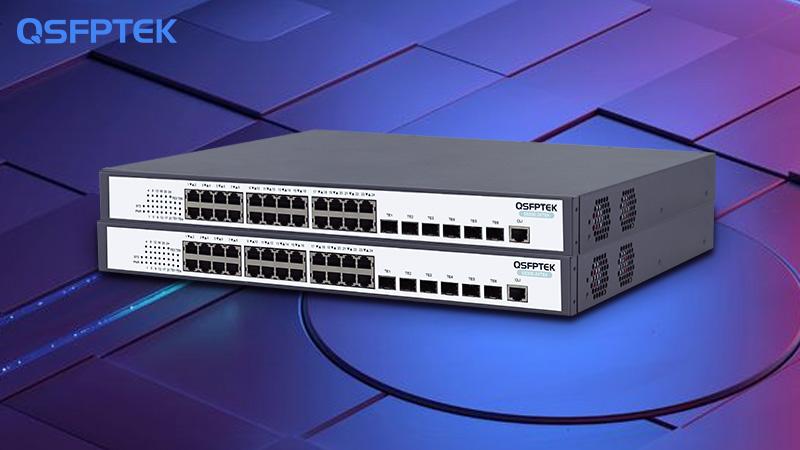 Comparing Different Types of 10G Switches
There are different types of 10G switches available, including layer 2 switches, layer 3 switches, and managed switches. Layer 2 switches operate at the data link layer of the OSI model and are used for basic switching between devices on a network. Layer 3 switches, on the other hand, operate at the network layer and provide advanced routing capabilities. Managed switches offer additional features such as Quality of Service (QoS) and Virtual LAN (VLAN) support, making them ideal for enterprise-grade networking.
Understanding the Benefits of Using a 10G Switch in Networks
The main advantage of using a 10G switch is the increased speed it provides. This allows for faster data transfer rates, which is particularly beneficial for large file transfers or streaming high-definition video. Additionally, 10G switches offer improved scalability, allowing for the addition of more devices to a network without causing a slowdown in performance.
What are the Different Applications for Using a 10G Switch?
There are several different applications for using a 10G switch. For example, they are ideal for bandwidth-intensive applications such as video streaming, virtualization, and cloud computing. They are also useful in industries such as healthcare and finance, where large amounts of data are processed and transferred on a regular basis.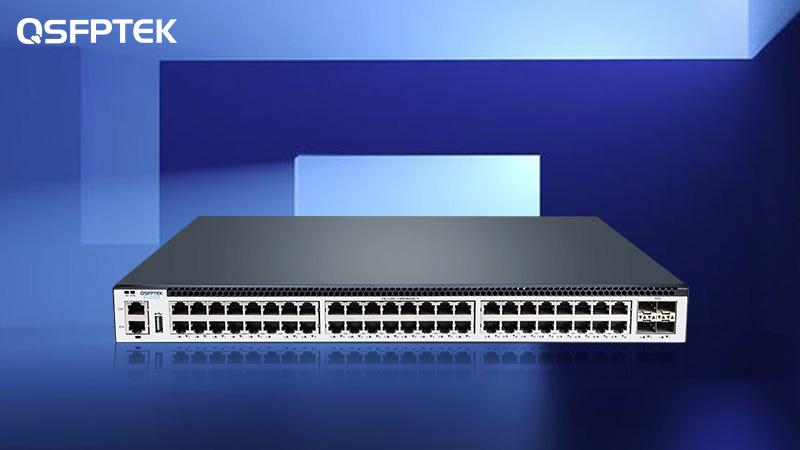 How to Choose the Right Type of 10G Switch for Your Needs?
When choosing a 10G switch, it's important to consider the specific needs of your network. If you require basic switching capabilities, a layer 2 switch may be sufficient. However, if you need advanced routing capabilities or additional features such as QoS and VLAN support, a managed switch may be more suitable. It's also important to consider the size of your network and the number of devices that will be connected to it.
Conclusion: Start Utilizing the Power of a 10G Network Switch
In conclusion, a 10G switch is an excellent choice for anyone looking to improve the speed and scalability of their network. By choosing the right type of switch for your needs, you can ensure that your network operates efficiently and can handle the demands of modern applications. So why not start utilizing the power of a 10G network switch today? If you want to know more information about S5300-48T4X 10G network switches, please contact QSFPTEK via sales@qsfptek.com. Welcome to get a quote!